Wednesday 13 September 2023
What L&D trends do you actually need to watch out for?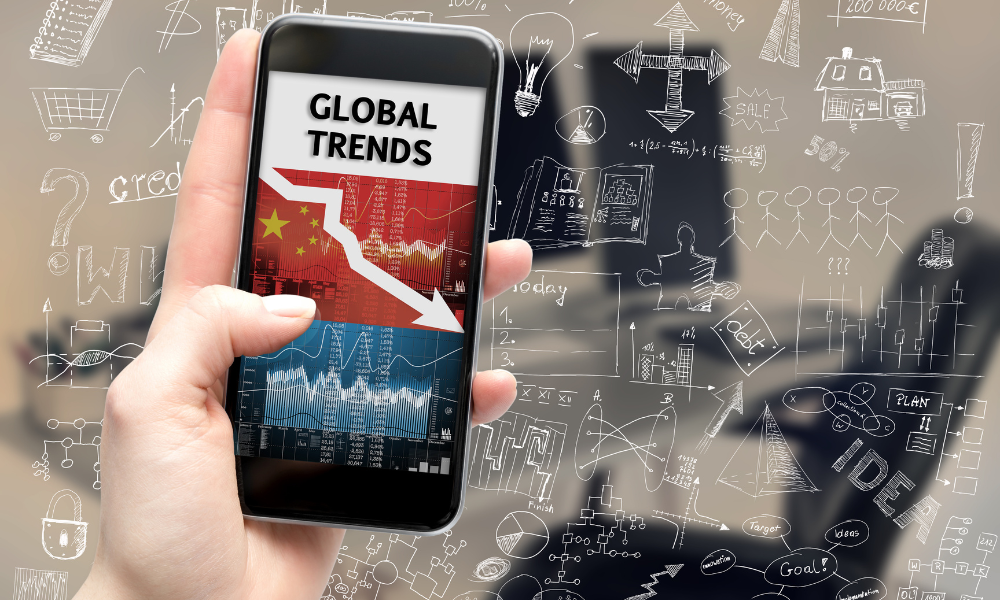 On 7 September, THRIVE Learning delivered an LSG Webinar discussing and analysing the predicted trends for learning and development. The L&D industry has undergone many changes over the past couple of years, mostly due to the developments in technology and knock-on effects of the global Covid-19 pandemic, such as financial implications on organisations.
THRIVE's Chief Learning Officer (CLO), Helen Marshall, leads the L&D function at for its employees. Helen is the host of the Diary of a CLO podcast and Founder of the WomenIn group, a community dedicated to emphasising Women's voices in the workplace. Helen's work focusing on inspiring others by challenging traditional ways of learning and being insatiably curious, and articulated this in her webinar session.
Is L&D actually making progress, or just following buzzword trends?
Helen opened the session by going straight in with what organisations are currently struggling with in terms of L&D. She asked the audience to contribute their insights on this as well, with an overwhelming amount of people stating that the financial climate, overwhelming technological changes and attrition were significant for them. One audience member drew attention to the NHS' struggle with employees simply finding the time to learn, especially when training in the healthcare sector is so important.
Helen went on to discuss different industries and what specific L&D challenges arose in each. For example, the public sector is currently facing big budgeting challenges; including the underpayment of employees and trying to implement new methods of funding to resolve these obstacles.
With the recent AI phenomenon, it can be argued that a lot of organisations are placing a lot of emphasis and focus on this. Artificial Intelligence is not necessarily the answer to a lot of the current challenges L&D is facing, and certainly not within every organisations' budget. Helen continued to discuss and explore the other big trends that has taken L&D hold, and which ones we should invest in and those that are just another fleeting craze. Watch the recording to find out more...
Resources
'Diary of a CLO' podcast by THRIVE: https://www.thrivelearning.com/diary-of-a-clo/
'Communities of Practice Action' report by UK Coaching: https://www.ukcoaching.org/resources/topics/guides/subscription/communities-of-practice-in-action