Monday 15 May 2023
Learning Technologies 2023 Exhibition: A Wrap-Up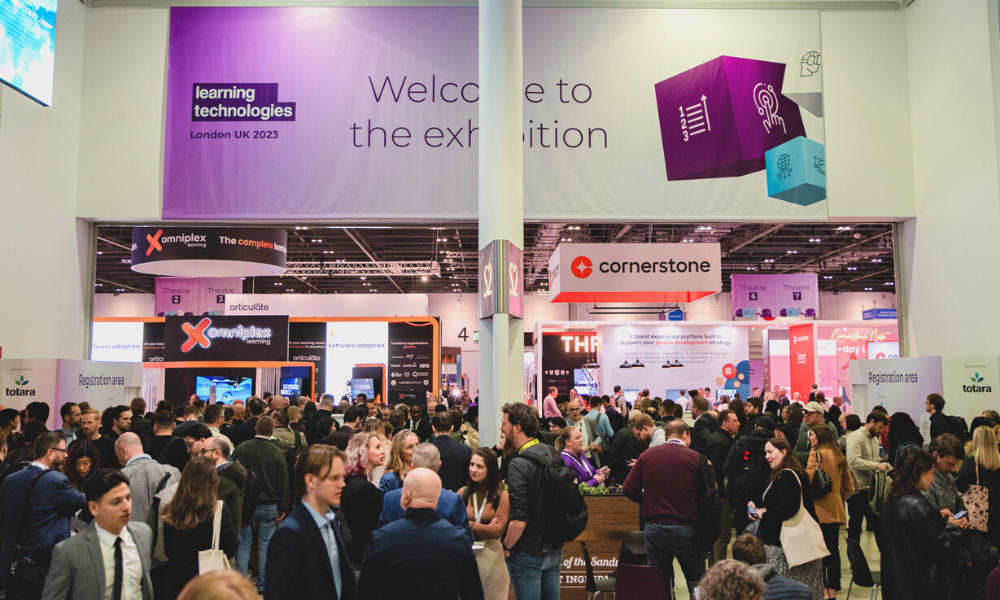 On 3-4 May this year, Europe's leading workplace learning event brought the L&D community together at ExCeL London for an enriching and inspiring experience. Following a successful edition in 2022, the Learning Technologies Exhibition returned with 10,000 L&D professionals, more than 200 international exhibitors, and over 200 free seminars worth of content.
Learning Technologies gives a warm thanks to all the learners, speakers and exhibitors that made this an unforgettable L&D showcase. If you want to re-live the event – or want to know what you missed out on – read our official wrap-up of Learning Technologies 2023 Exhibition!
Exhibition highlights
PROGRAMME: Over 200 free seminars presented every 45 minutes
The free seminars and Bitesize Learning Zones offered an expansive range of topics, and emphasised hands-on learning experiences through live demonstrations. These seminars allowed participants to delve deeper into specific technologies and gain practical skills that could be applied directly in their work, and a deeper understanding of the concepts discussed.
Measuring learning was a key theme across the exhibition, with many of the exhibitors focusing on it. While the importance of learning and development and the demands placed on it are high, the financial squeeze on learning budgets was evident. Artificial intelligence in learning was the number one tech theme – vendors were keen to showcase their own AI in their platforms and development programmes.
There were an array of case studies presented across the two days. Santander shared how their sustainable culture works with 25,000 employees, Stanford University's enterprise-wide version of Slack was showcased, and a conversation with Starbucks UK on how to captivate your leaders to learn.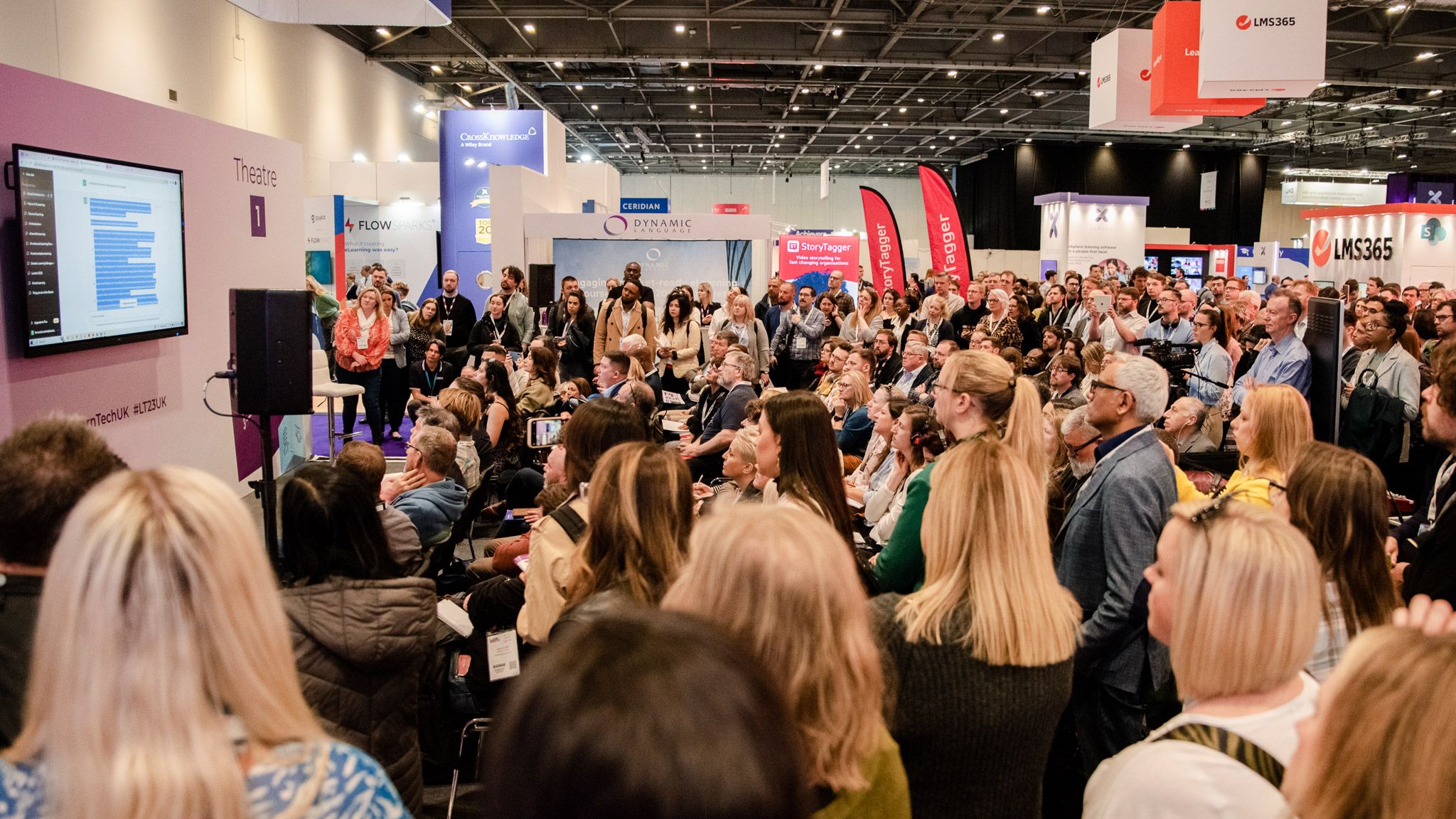 EXHIBITION FLOOR: More than 200 international exhibitors featured the latest L&D products
Spread across several halls of the ExCeL, the exhibition had over 200 vibrant stands displaying a variety of innovative learning products and services. From AI applications to gamification platforms and learning management systems (LMS), there was no shortage of tools and technologies designed to enhance the workplace learning experience. The exhibitors were highly approachable and demonstrated their learning solutions in an engaging way – making a bustling exhibition floor for thousands of L&D professionals to explore.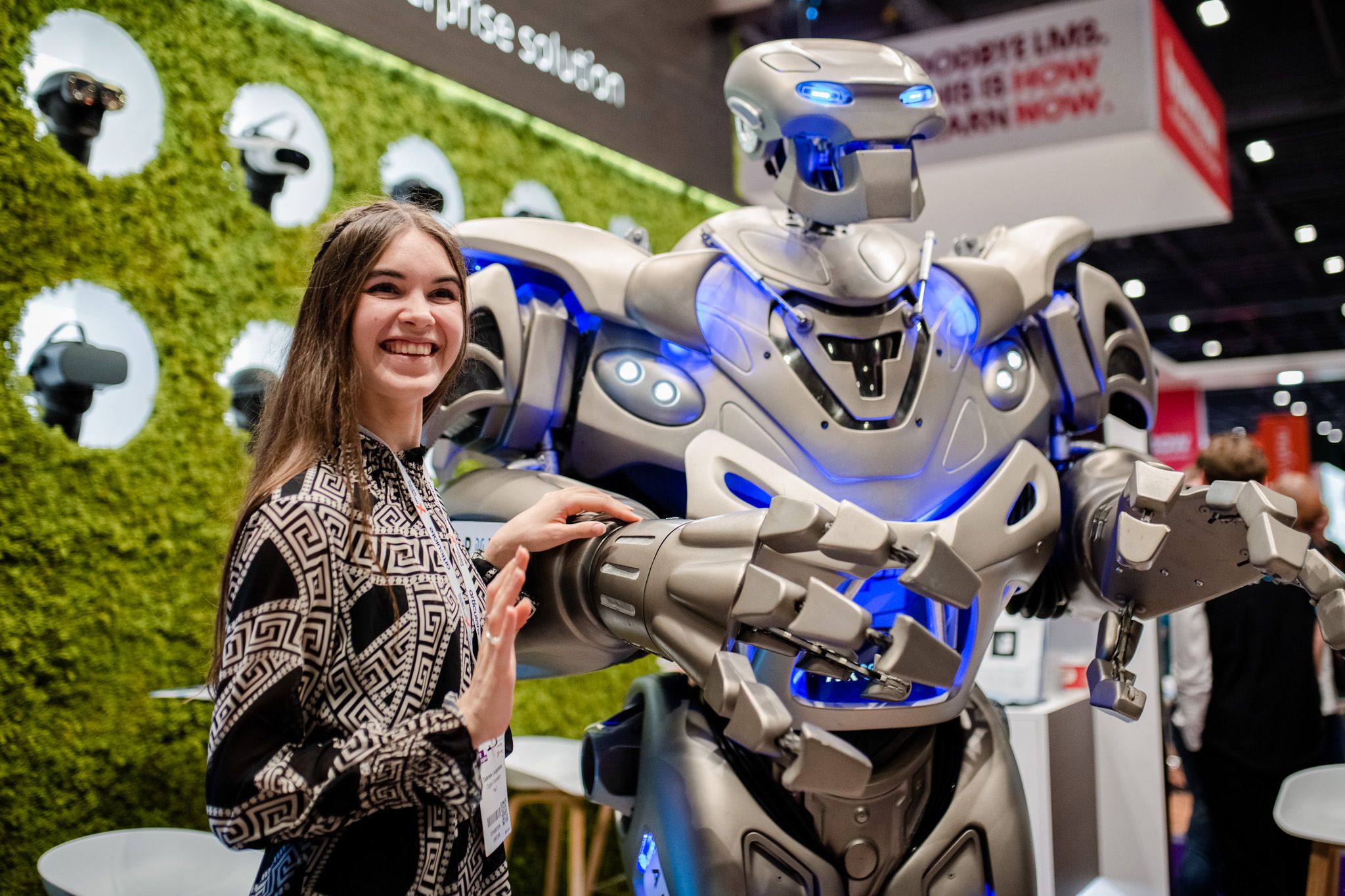 What 2023 visitors say
'Great exhibition! Lots of different companies to talk to and network with.' Training Manager at AstraZeneca
'I found the exhibition a really useful place to understand what technologies are current and emerging which has given me a lot of food for thought when returning back into my organisation.' –Blended Learning Manager at Suffolk Police
'It is a must-visit for L&D professionals.' – Course Developer at ECA
'I thoroughly enjoyed the LT 2023 edition in London, from the venue to the quality of the exhibitors and the free seminars, great content all around. If you had to choose one event to attend this year, this was it!' – COO at Europe Learners
Save the date: Learning Technologies 2024
Learning Technologies 2023 boasted a big success as both an L&D showcase and at the head of workplace learning events this year. The buzz was felt at ExCeL London as well as online – did you know #LT23UK was in the top ten Twitter trends on the first day? Thank you again to all for your participation and dedication to Europe's leading workplace learning event.
Words from event organiser, Mark Penton: 'We'd like to thank everyone who took part in this year's show, speakers, exhibitors, organisers and everyone who visited, for helping to make Learning Technologies 2023 a world class event. We thoroughly enjoyed having you at the show and look forward to seeing you again on 12 October for the follow-up Autumn Forum.'
The dates for the next edition of Learning Technologies 2024 are here – we invite you to join us on 17-18 April 2024! To get the latest event updates and news, please subscribe to our newsletter to stay in touch, and we look forward to welcoming you next year.