Monday 7 November 2022
The Learning Technologies Autumn Forum 2022: a wrap-up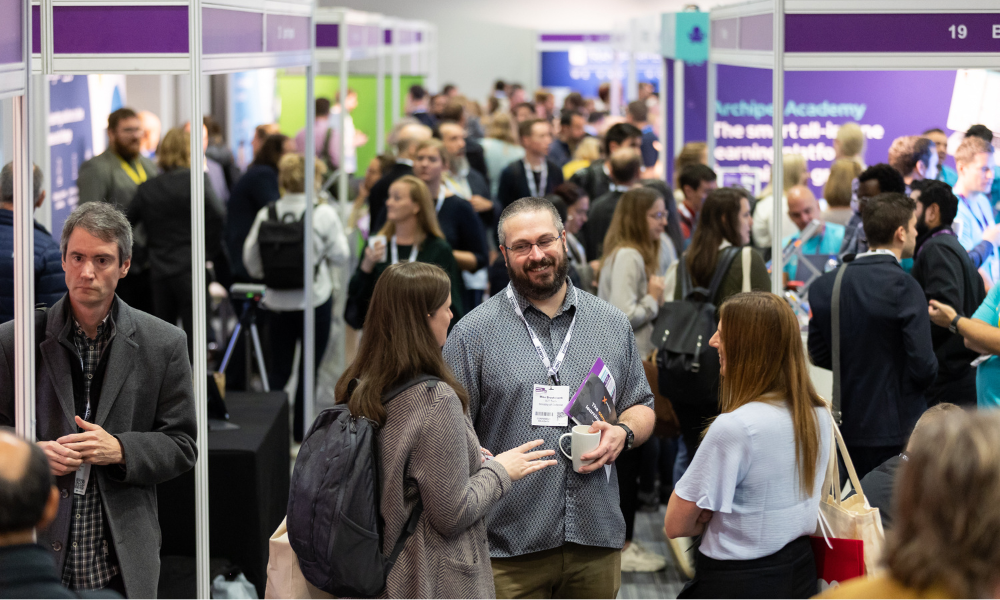 On 13 October this year, the Learning Technologies Autumn Forum (previously Summer Forum) took place at ExCeL London. Over 1,500 visitors attended the unique follow-up to Europe's leading workplace learning showcase, who enjoyed a day packed with 30 speakers, over 40 free seminars and 40+ international L&D exhibitors.
Learning Technologies is exceptionally grateful to all the learners, speakers, exhibitors, and everyone who participated to make this event the success it was. The team gives warm thanks to everyone that was involved and enjoyed the show. If you want to relive the event – or sadly missed out on and want to know what you missed – read on for a wrap-up of 2022's edition of the Learning Technologies Autumn Forum.
Leading L&D speakers
Over 30 speakers were featured at the Learning Technologies Autumn Forum this year, all of which were delighted to welcome such big, enthusiastic audiences. The four conference rooms had every table full, with insightful conversations sparking on every one. Each group were given a variety of tasks, innovative questions and discussion points to work on and talk about together.
Bob Mosher, CEO & Chief Learning Evangelist at Apply Synergies, delivered an insightful talk on 'How to build a workflow learning solution from the ground up', chaired by CEO of Steve Wheeler Associates Ltd, Steve Wheeler himself. Bob has been a highly influential leader in the L&D industry for over 35 years, and brought his experienced insight to this session. He discussed the power behind the '5 Moments of Learning Need', building workflow learning for both hard and soft skills, as well as exclusive tips on how to re-purpose existing content to help L&D professionals save time and resources. Bob's enthusiasm for workflow learning and charismatic talk earned the room a delighted audience, full of questions and plenty of note-taking.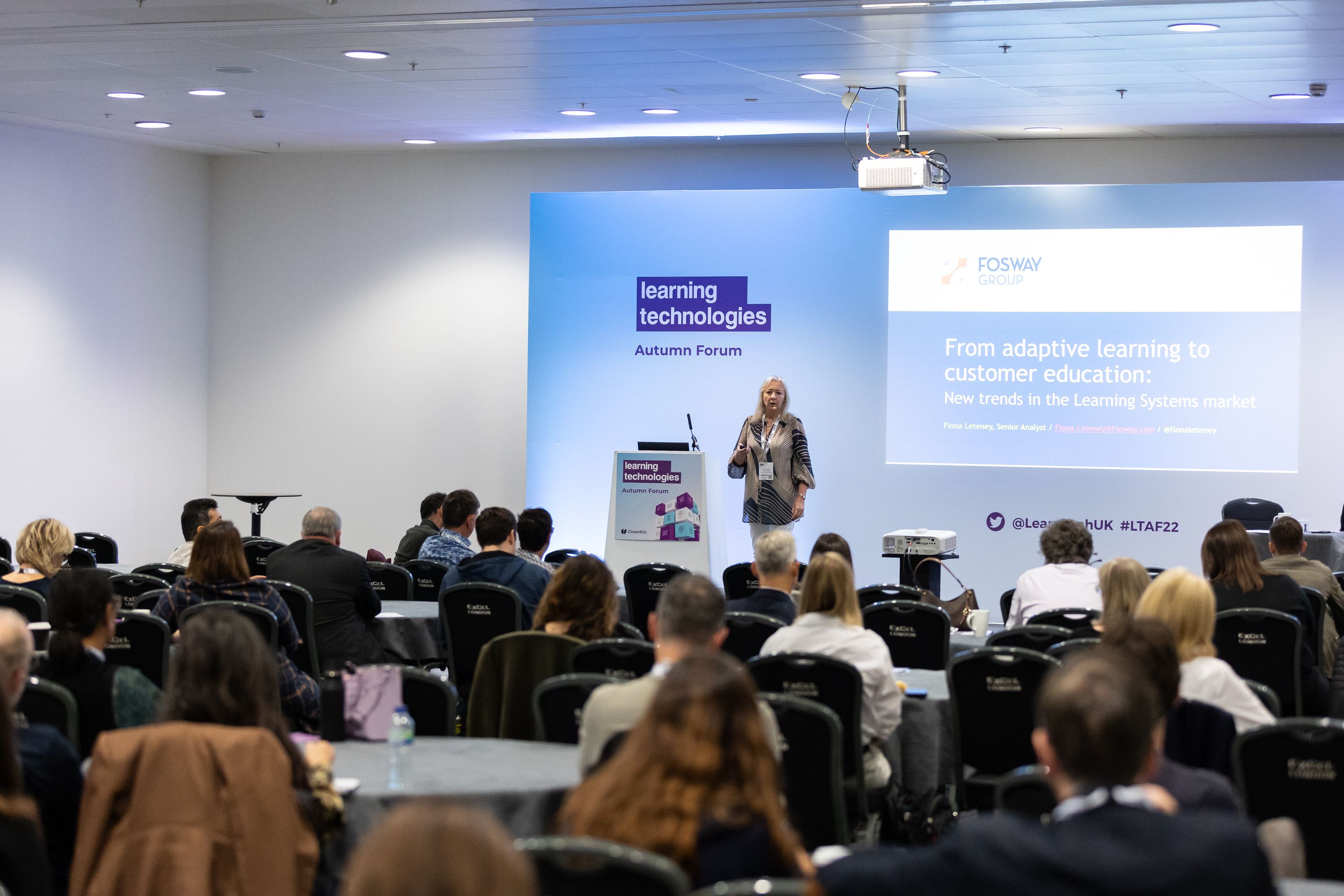 Laura Overton, CEO at Emerging Stronger, Chaired two speakers to explore the impact of 'Building the confidence and motivation to learn' with speakers Louise Rowland and Sarah Axon. Louise is Deputy CEO at UFI Voctech Trust, with Sarah joining her as Grants Manager. Both speakers have extensive knowledge in both charitable work and L&D empowerment, and certainly brought this as well as their beliefs around motivation to the session. Louise and Sarah drew their evidence from more than 250 organisations, displaying how to effectively turn past negative learning experience into positives ones, recognise learner motivation and link it to learning, help people with digital provision and much more. Delegates celebrated their discussion of utilising user-centric design to challenge assumptions and stereotypes, an important step in the road to diversity and inclusion in L&D.
Innovative free seminars
One of the highlights illuminating the exhibition hall was the free seminars. From the morning opening until 4 pm, over 40 sessions ran across five seminar theatres. A wide range of trending L&D topics were covered, ranging from the latest innovations in Augmented Reality (AR) to vital tips on how to combat challenges from hybrid learning. Places were filling up fast, with sessions left with only standing space in the theatres. Attendants were engaged in the discussions, eager to share their own ideas and ask the speakers questions at the end.
There's too many engaging, innovative sessions to cover here, so we will share with you just some of the highlights. The day kicked off with a strong start as people attended CoachHub's seminar on 'Democratising a digital coaching culture', with the company's Global Director of Consulting, Sam Isaacson, as the speaker. Sam explored the fundamentals of coaching, discussing the benefits and cons of implementation from a budget perspective. Not every organisation has the financial means to introduce coaching at such scale, but CoachHub are eager to change this. Dr. Sambhavi Chandrashekar PhD, Global Accessibility Lead at D2L, brought her vision to the stage with her session on inclusive learning. Sambhavi discussed the importance of L&D leaders for the future generations in her session 'Redefining inclusive learning: developing the NextGen leaders', where people were eager to know what was next for L&D.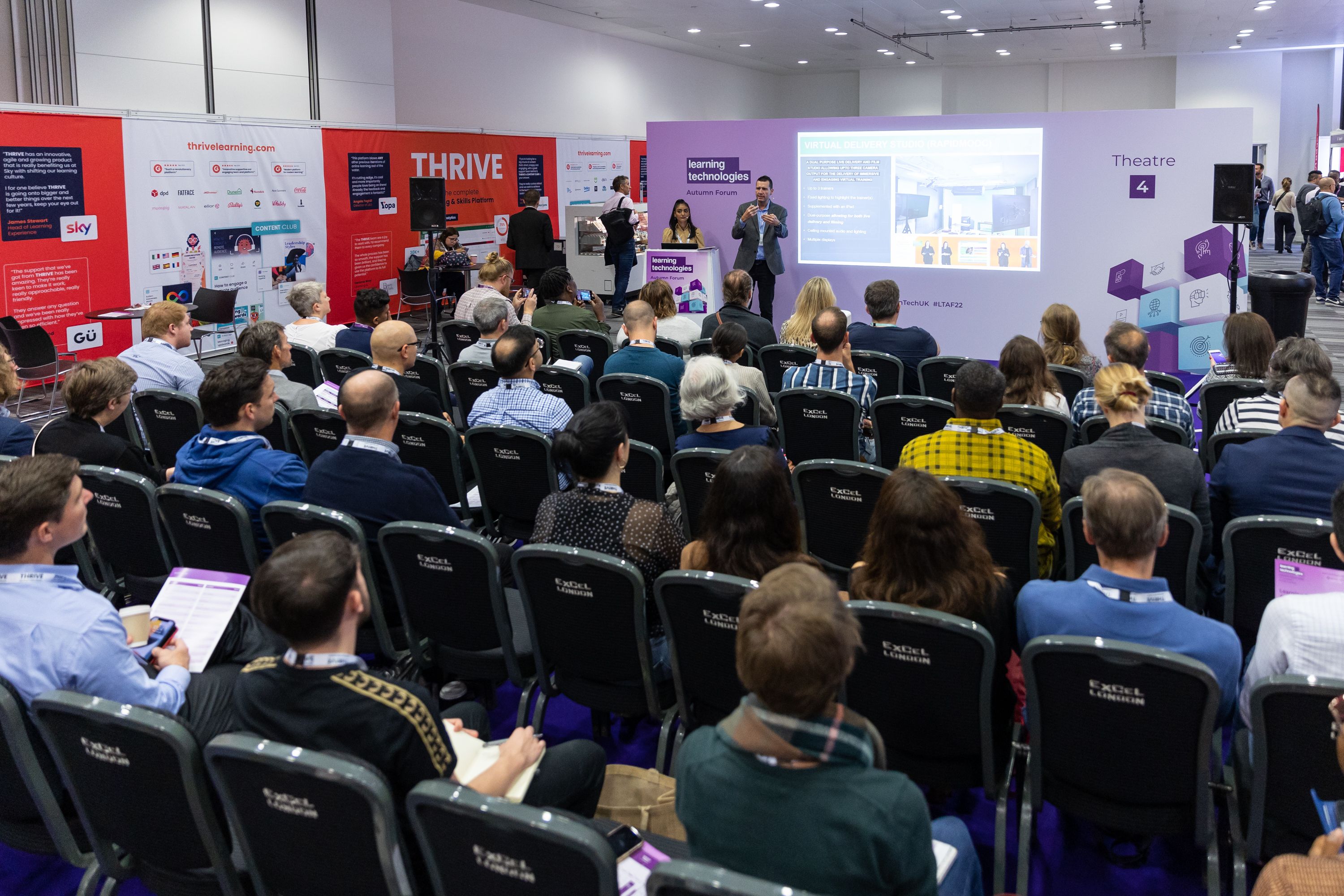 The afternoon saw seats being filled with only standing space left for most of the sessions. Straight after lunch was when Huler took the stand and spoke about 'Solving the employee experience crisis'. The speakers featured Suzi Archer, Head of People, and Joe Thomas, Head of Sales from Huler. Not only did they explore industry information on this very important topic, but Huler presented their own practical examples of how to tackle this challenge in L&D. Suzi and Joe outlined a blueprint-style guide to the visitors on the opportunities to increase productivity, retention and engagement in their own organisations.
Just before the day wrapped up with a free drinks reception, Chambury Learning invited people to learn '5 ways to turbo-charge your LMS'. Lewis Huckerby, Content Designer, and Manager Director himself Richard Chambury, led this session displaying their use of the Totara platform with different organisations. They even shared how the NHS were supporting nurses through such challenging times, as well as how you can monetise your learning offering and much more.
L&D networking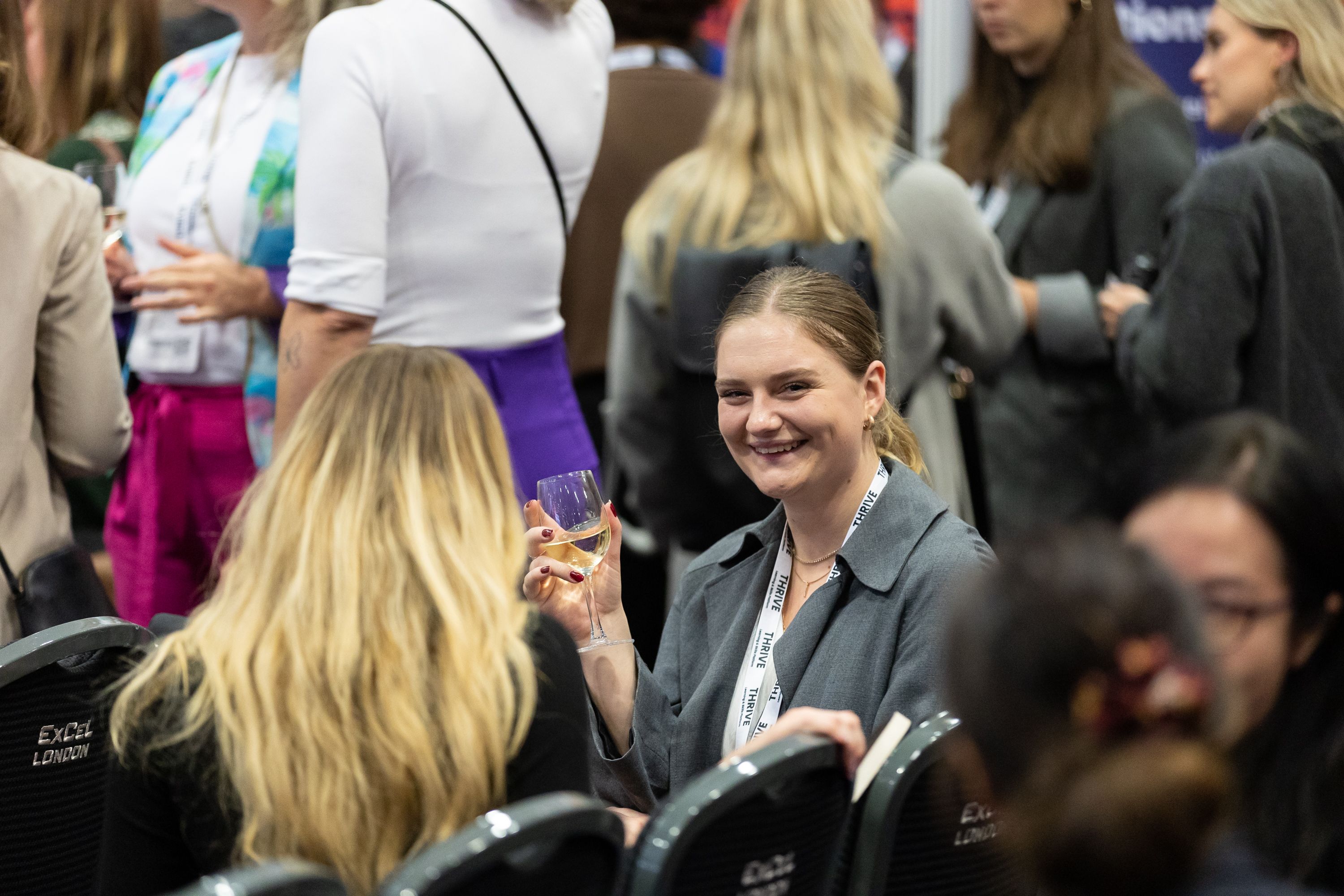 With 1,500 visitors, the event was buzzing even before 10am. People were engaging in conversations before and after the free seminars and conference sessions, with time in-between for coffee, lunch, and a drinks reception at the end of the day. Once the free seminars had started, the exhibition hall well and truly filled up with L&D professionals eager to learn, ask questions, and network. Complimentary drinks are always a reliable way to get people together — and they were flowing!
The conversations didn't stop there, either — thousands of people keep in touch via the Learning Technologies app (also available on Android) as well as share their thoughts on social media. Use the hashtag #LTUK23 to keep in touch on Twitter and follow us on our other channels too!