10 Things You Need to Know About Proctoring Software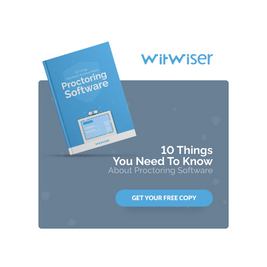 Making a technological spending decision in any business is often intimidating. You want to make sure you're investing your money wisely in a way that will yield a worthwhile return. Within the past year, the current global health crisis has forced companies and educational institutions to go for online business transformation. The most striking developments were in the field of online assessment and proctoring technologies. Furthermore, we don't know how long our studies, training, and examinations for everyone will keep happening online. Corporate organizations, schools, colleges, and universities are taking the help of online proctoring software to make online exams easier to conduct.
If you're reading this and thinking, "But where do I even get started?" — don't worry. There are 10 essential things you need to know about Remote Proctoring Technologies. Once you've mastered these, you'll be well on your way to becoming the best purchaser.
The Fundamentals of Remote Proctoring
Advantages of Remote Proctoring
Conventional Solutions are Feel-Good Bullshit
Define Your Exact Needs
Advanced Features
Configurability
SaaS Integration
The Test-Taker Experience
Clear Communication
Data Privacy
To help you, we researched and collected our customer insight into how institutions can make a decision about the investment of time and money with confidence.