Tuesday 1 November 2022
Benchmarking: Why do we struggle to measure the impact of L&D?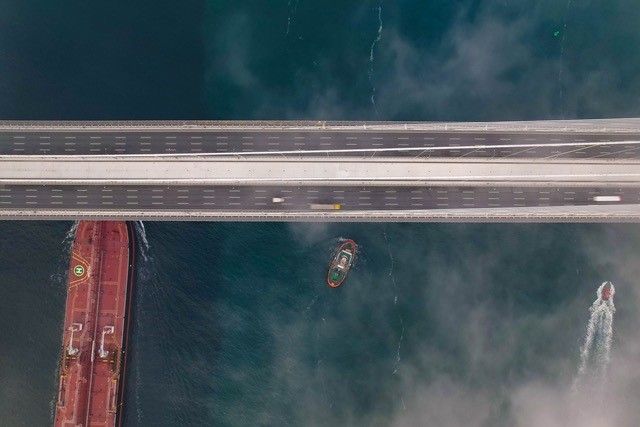 Benchmarking is a verb, a doing word, an action. Which is ironic because those innovative professionals who want to do something are the most likely to engage with benchmarking practices. In 2022, top performing learning organisations were 66 times more likely to use benchmarking as a performance improvement tool than everybody else.
As a process, benchmarking provides organisations, teams, and individuals with a clearer understanding of how they're doing – whether they're keeping up with their industries, their competitors, or the global standard – and the direction they're moving in. Done right, benchmarking provides professionals with an objective and realistic assessment of progress and an opportunity to reflect on it. For many, it also provides the evidence they need to convince C-suite that new initiatives are worth the risk or to identify the most effective ways to make use of employee talent.
Measuring impact is a process of discovery
In just two years, the number of L&D leaders with a seat at the executive table has more than doubled. Leaders that have already made it need to retain their seat. Leaders that haven't need to pull up a pew. The problem, though, is that most L&D teams report too much on learning activity and too little on business impact, when operational metrics "mean very little to senior management" in comparison.
Impact is a big word and inherently difficult to measure. Considering learning maturity, the least mature organisations are also the least likely to:
Measure business metrics when evaluating the effectiveness of learning
Communicate performance impacts to senior and line managers
Share how learning benefits the business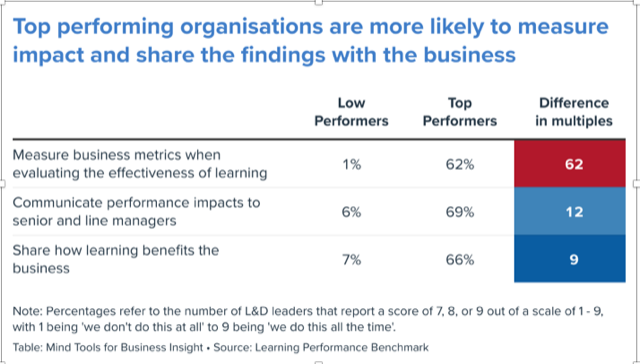 Traditionally, when organisations think about measuring impact, they think about data. And they're not wrong to. Statistically speaking, in 2022 data-related analytic skills were the only skills to have a direct impact on the future of learning, and yet they continue to be the least common skills L&D teams have. It's not the case that organisations don't know they need them, but demand severely outweighs supply. Only 12% of low-impact learning organisations have analytic capabilities in-house but 98% consider them to be a priority for learning.
But measuring impact is bigger than spreadsheets and statistics. It's about understanding your strengths, your gaps, your direction. It's a process of discovery, where you ask bolder questions like:
What have we achieved in the past year and where do we want to be in 12 months from now?
How closely do our behaviours align with our priorities?
Which barriers restrict us from reaching our potential?
What can we learn from other, more successful organisations?
How can benchmarking transform your L&D strategy?
Every year the demand on L&D grows exponentially. In 2022, 'L&D being overwhelmed and under-equipped' was reported as one of the most significant barriers to organisational learning, second only to 'managers being reluctant to make time'. Constantly, L&D find themselves involved in new areas of the business, firefighting new challenges, and feeling responsible for more than they bargained. The same strategy, no matter how successful in the past, won't cut it year after year – the goalposts are moving too quickly.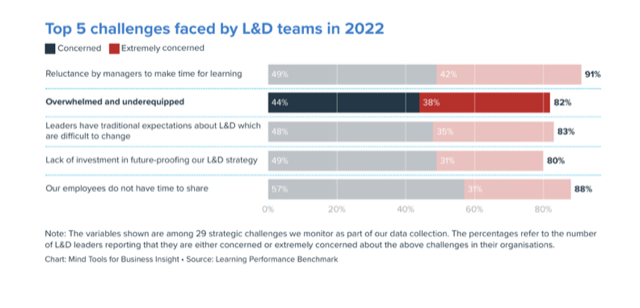 Each year, around 10% of L&D teams set the benchmark for success. These 'top performers' (as we call them) are two to three time more likely to report a reduction in employee turnover, an increase in organisational productivity, and an increase in organisational revenue. But they're not immune to the challenge of keeping up. If anything, sustaining success can be harder than attaining it, and so all organisations, regardless of learning maturity, have a responsibility to keep their finger on the pulse. Because success looks different every year, it's essential to benchmark your learning strategy regularly. Those that do, tend to improve each time they return. On average, more than half of organisations that repeatedly benchmark experience measurable improvements.
By definition, the very purpose of benchmarking is to compare. To compare your achievements, your struggles, your behaviours, and to do so in a way that shows you, through data, how far you are from organisations that are getting things right. Through benchmarking, you establish areas of focus, things to celebrate, and future challenges. The process gives you the clarity you'll need to begin closing the gap between you and top performers.
Advance your L&D strategy in 2023 – Get started today!
Perhaps most surprisingly, top performing learning organisations spend the least on L&D. Compared with all other organisations, top performers save an average of £100 per employee. They're making smarter decisions – like the decision to benchmark for free – which are cost effective in the long-term.
The Mind Tools for Business Learning Performance Benchmark tool is free, independent and confidential. The tool has calculated what top performing organisations look like, what they prioritise, and how they behave. How do you compare?
Anna Barnett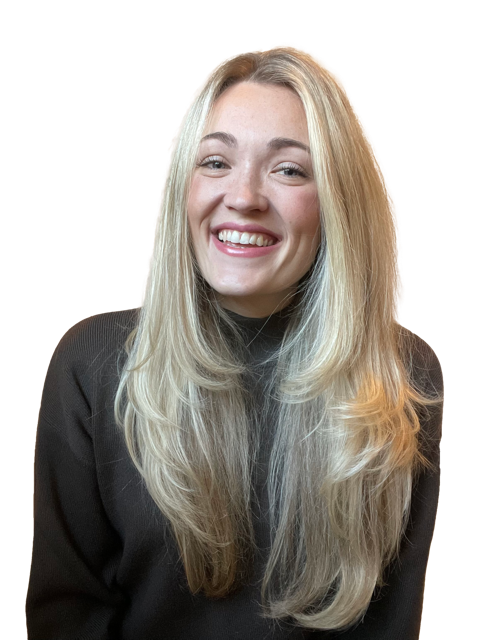 Researcher at Mind Tools for Busines