15 Nov 2021
Brambles Transforms its Business with Improved Apps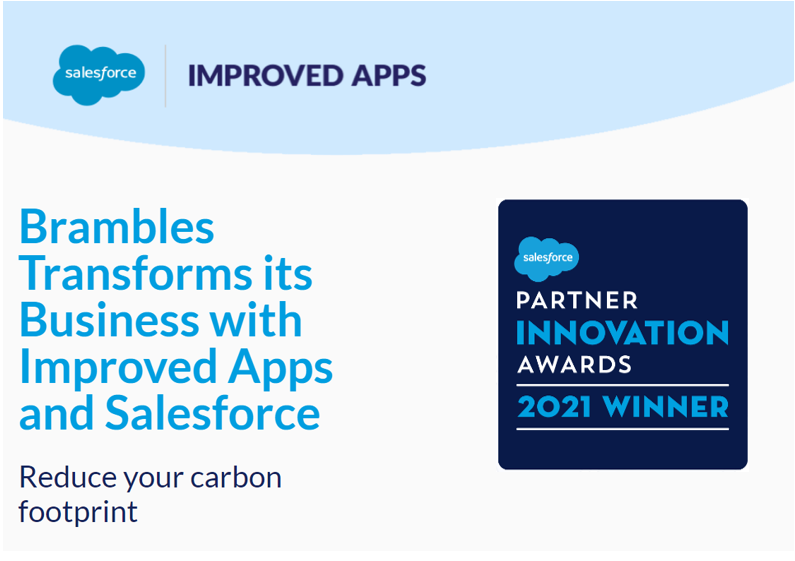 We are beyond delighted to share that Improved Apps has won the 2021 Salesforce Partner Innovation Award with our Sales Cloud solution for Brambles, showcasing leadership within the Salesforce ecosystem. Improved Apps.
Improved Apps helped Brambles transform its business by implementing our zero-classroom training approach, the only native Digital Adoption Solution (DAS) for Salesforce.
The zero-classroom training approach, using Improved Help and Noticeboard, is part of Brambles' strategy and commitment to being a leading sustainable logistics business, serving its customers, while minimising the impact on the environment and improving the efficiency and safety of supply chains around the world.
Once Brambles decided to implement Salesforce, they wanted to ensure the roll-out was a success. Improved Apps helped them deliver relevant content in context to guide the way, in 5 languages around the globe.