Tuesday 7 March 2023
Docebo® & ELB Learning® Partnership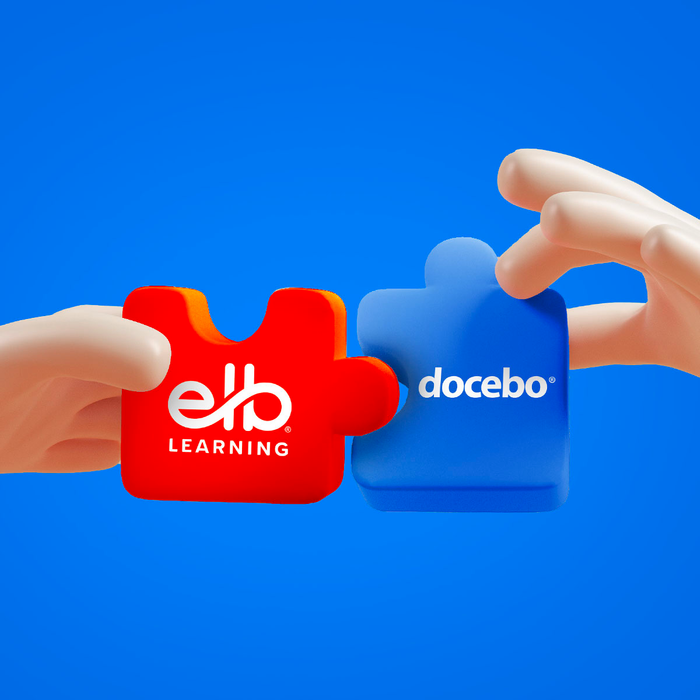 Learning & Development Industry Leaders Docebo & ELB Learning Announce Strategic Partnership to Create Better Learning Experiences
TORONTO, ONTARIO & AMERICAN FORK, UT – March 6, 2023: Docebo Inc. (NASDAQ:DCBO; TSX:DCBO) ("Docebo" or the "Company"), a leading learning platform, announced today a partnership with ELB Learning, (formerly eLearning Brothers), a leader in corporate learning technology and custom training development solutions.
The partnership combines the best of the two organizations' strengths in learning technology and services. Docebo's award-winning platform, combined with ELB Learning's industry-leading content strategy, custom course development, and immersive authoring tools, creates an unparalleled learning solution for global enterprise companies.
Through this partnership, Docebo and ELB teams will co-market their respective products and services to strategic Enterprises seeking a "best of breed" approach across both modern learning platform implementation and strategic content services.
"We are constantly looking for ways to better serve the needs of customers," said Alessio Artuffo, President & COO of Docebo. "In order to achieve maximum ROI and value, Enterprises need to tightly integrate their digital content creation strategy with safe, innovative, and scalable learning platforms. By combining ELB's content capabilities with the power of the Docebo platform, we're able to offer a truly unique and differentiated offering to our customers."
"We share a common mission of helping our clients solve their learning challenges and create better learning experiences," said Andrew Scivally, Co-Founder & CEO of ELB Learning. "We're excited to work with Docebo to offer companies a full solution for those challenges. Combining their world-class learning management platform and ELB Learning's extensive custom learning and strategy development capabilities positions us to offer clients everything they need to succeed in today's challenging business landscape."
The announcement follows several recent award wins and industry recognition for Docebo, including being named "Powerhouse" in Talented Learning's 2023 RightFit Solutions Grid™ for All-Purpose Learning Systems; eLearning Industry's recognition as Top Extended Enterprise Learning Management System for 2023; and Ventana Research's recognition as Overall Value Index Leader and Exemplary Vendor, #1  Customer Experience Leader, and #1 Value Index Leader in TCO/ROI in its 2023 Learning Management Value Index. ELB Learning's recent award wins, and industry recognition includes a Learning Technologies Gold Award win for Best Learning Game, 2022 Training Magazine Network Choice Awards recognition as Best Custom Content/Program Development, and a 2022 Gold Award for Best Advance in Sales Enablement and Performance Tools from Brandon Hall Group.
About Docebo
Docebo is redefining the way enterprises leverage technology to create and manage content, deliver training, and understand the business impact of their learning experiences. With Docebo's customized end-to-end learning solutions, enterprises worldwide are equipped to tackle any learning challenge and create an authentic learning culture within their organization.
About ELB Learning
ELB Learning offers the most comprehensive suite of products and services worldwide to ensure businesses deliver more immersive and impactful learning. As a market leader, ELB Learning creates and delivers turnkey and custom learning solutions, including eLearning, gamification, virtual reality, video practice and coaching, staff augmentation, and courseware. Today, 80% of the Fortune 100 companies trust ELB Learning to elevate their corporate learning experiences.