Tuesday 10 May 2022
Follow These 4 Steps to Convert Instructor-Led Training into E-Learning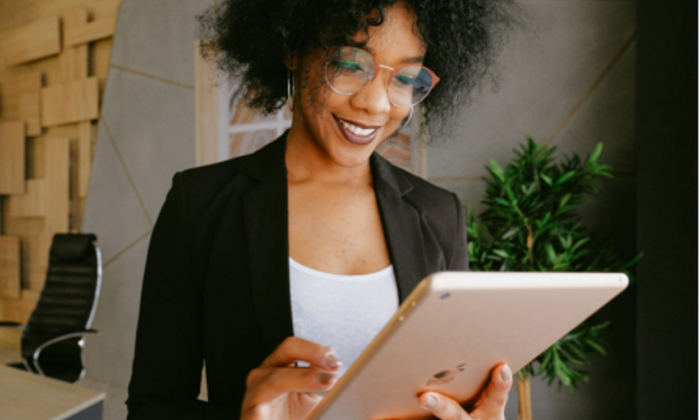 The need to transform instructor-led learning into e-learning is likely here to stay. While we may not always experience the rapid mass pivots we saw a few years ago, there are lots of reasons why content that started its life as an in-person class could shift to an online course. E-Learning can be more cost-effective to deliver, scales well to accommodate a large or geographically distributed workforce, and is easy for learners to fit into their schedule—all features that could encourage a company or client to make the switch.
But how exactly do you go about adapting an in-person learning experience to a different format? Not to worry! These tips can ensure the e-learning you're creating is fun, engaging, and as effective as the original class.
Tip #1: It's about outcomes—not replicating the class
It can be tempting—particularly when you're in a time crunch—to take your in-person content and materials and port them into an e-learning course as-is. But what works in a classroom isn't always as effective in a digital environment. To get the results you're after, you may need to rethink how you share this information with learners.
Instead of jumping straight to importing the class PowerPoint slides into an e-learning authoring app and hitting Publish, consider what learners needed to be able to do after completing the original training. What were the desired outcomes and how did the in-class experience and instructor help achieve them? There are a number of ways you can find this information, including reviewing the original project planning documents, talking with your SMEs, going through the facilitator script and notes, reading session reviews, or even shadowing the in-person class.
With the desired outcomes as your guide, you're ready to take things a step further.
Tip #2: Cut the content down to the essentials
When learning happens in-person, a facilitator is there to guide learners through the material, provide context, and adjust the experience if learners are getting confused or feeling left behind.
That said, a manageable amount of information to take in with the help of a facilitator can sometimes be too much for learners to process on their own. That's why throwing all of the instructor's talking points onto your course slides often leaves learners feeling overwhelmed. And that, in turn, leads them to tune out or not retain your course content.

So how do you find that balance of enough information to be useful but not so much that learners want to give up? Start by sorting your content into "need to know" and "nice to know" categories. To keep your e-learning streamlined and easy to understand, just focus on the "need to know" content. Anything in that "nice to know" category can be provided as an additional resource or left out entirely.
Once your sorting is done, it's also important to right-size the content that remains. Look for ways to trim or rewrite your text so it's concise. But don't be afraid to add conversational warmth to your text too. Without an instructor, that's a perfect way to help learners connect with your course and find it approachable.
Tip #3: Reassess your structure
There are times where those necessary trims also cut out connecting threads between subtopics. What's left is on-topic, but feels a bit disjointed. That's why it's good to take a step back and see if the structure of your course needs adjusting as well.
Creating a new course outline is a helpful way to reassess. Just pull out the main topics from your trimmed copy and arrange them in a logical order. Make sure your new version breaks things down into digestible chunks, helps the content flow logically, and transitions between topics smoothly. Your original outline may still make sense in this shortened format, or you could discover that moving things around or breaking them up differently leads to better clarity.
Tip #4: Weave in interactivity
Now you might be wondering what to do with in-class activities like discussions, debriefs, and hands-on practice. They're valuable for reinforcing key lesson content, trying out new skills and ideas, and even simply providing time to pause and reflect. But they often don't work as-is in self-paced e-learning. Instead, consider how you can use a key strength of your new format—interactivity— to adapt these existing exercises or build entirely new ones.
Interactivity can also be a valuable tool for breaking up content and making it more approachable. For instance, if you're teaching people about something complex—like the different parts of an engine—several paragraphs of text can feel like a wall of information. But that same text cut up into sections and added to markers in a labeled graphic can make it easier for learners to take in.
By having learners thoughtfully interact with the course, you can uncover new ways of achieving your original learning goals.
Not sure where to start? Here are a few examples of classroom to e-learning activity swaps:
Wrapping It Up
A shift from in-person to e-learning doesn't mean you need to sacrifice learning outcomes. By rethinking what the learning experience can be and following these simple tips, you can successfully transform your content and give learners the information and support they need.
Trina Rimmer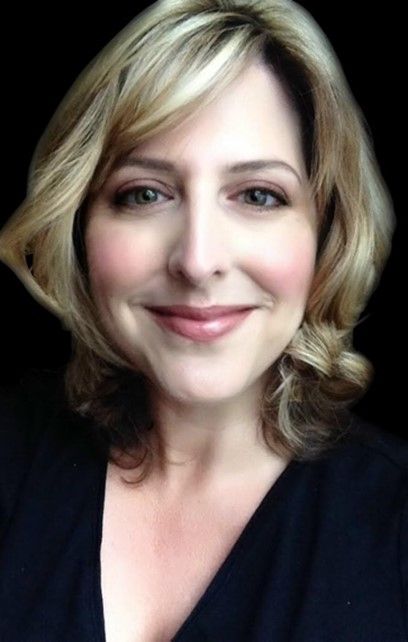 Director, Community and Customer Engagement, Articulate