Thursday 19 January 2023
Lack of support felt by Deskless workers leading to high turnovers – time to change that!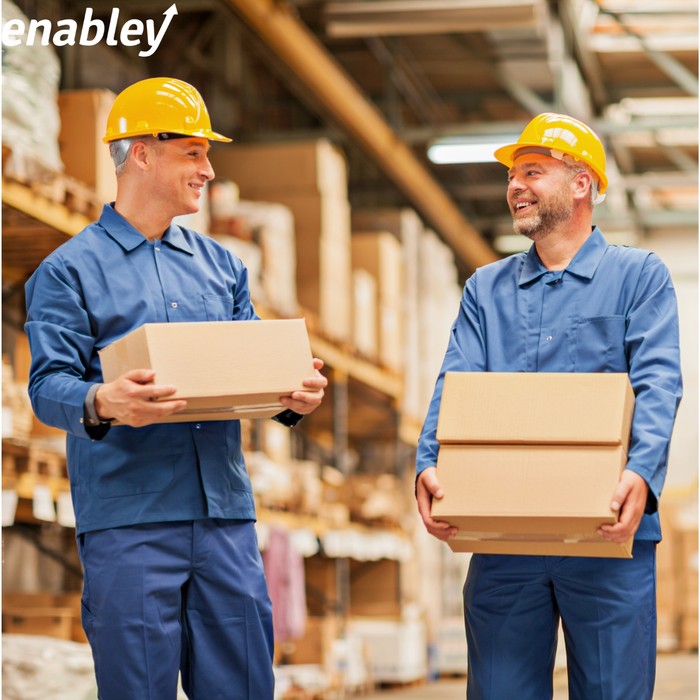 In a recent report by Boston Consulting Group, 46% of Deskless workers said that they feel a lack of support that they require for their job or to develop in their careers. Additionally, 48% of Deskless workers under the age of 24, said that they were not likely to stay in their jobs for longer than 6 months. For a long time now, large corporations have concentrated on the training and development of their more screen-focused team members. Even while they realize that the majority of the global workforce is deskless! A huge lack of support if felt by Deskless workers. Do they just not know how to train their Deskless workers? There is a way to develop and retain our deskless workers and ensure job satisfaction and longevity. More and more training is taking place online but many deskless workers might not feel the support as they may have little or no access to a computer or company emails. They may struggle to communicate with others which would leave them feeling a little disengaged or isolated. Traditional training models not working Typically in the past, training would take a lot of time. Both for the person delivering the content and for those absorbing it. This does not bode well for people who are used to being on their feet in an on-the-go environment. Finding a training model to suit this style of worker should be a priority for any large business owner. It is essential for an easy-to-use mobile-friendly training tool to be in place. This will allow the individuals to learn in the flow of work. Time invested in your deskless team members is effort and profit that will come back to the business, tenfold. Ultimately leading to lower turnovers, higher productivity, and improved team morale. Without a sense of "tribe," or team satisfaction, it's easy for deskless employees to feel underrecognized, undervalued, and without support. Make it fun With a growing 35-40% of deskless workers between the ages of 18-34, it is no longer enough to just make training available. This generation of mobile-ready young adults wants the ability to communicate and compete with their peers. A reported 23% of these Deskless workers are looking for advancement and competitive benefits. Therefore, it's additionally important to have the ability to keep track of content completion and even build an incentive scheme for accomplishments. All in One Solution An easy-to-use, mobile-first platform, like Enabley, would help with most, if not all these Deskless learning challenges. No email or internet connection is needed to consume content from any device at any time, even in the flow of work! Enabley's intuitive interface offers a fun interactive learning environment from where team members can check out leaderboards and discuss further challenges or questions with colleagues or managers. In other words, look no further! Enabley is your answer to how to retrain and retain your deskless workforce.