17 Feb 2022
LMS365's continued growth and reliability recognized by 2022 Fosway 9-Grid™ for Learning Systems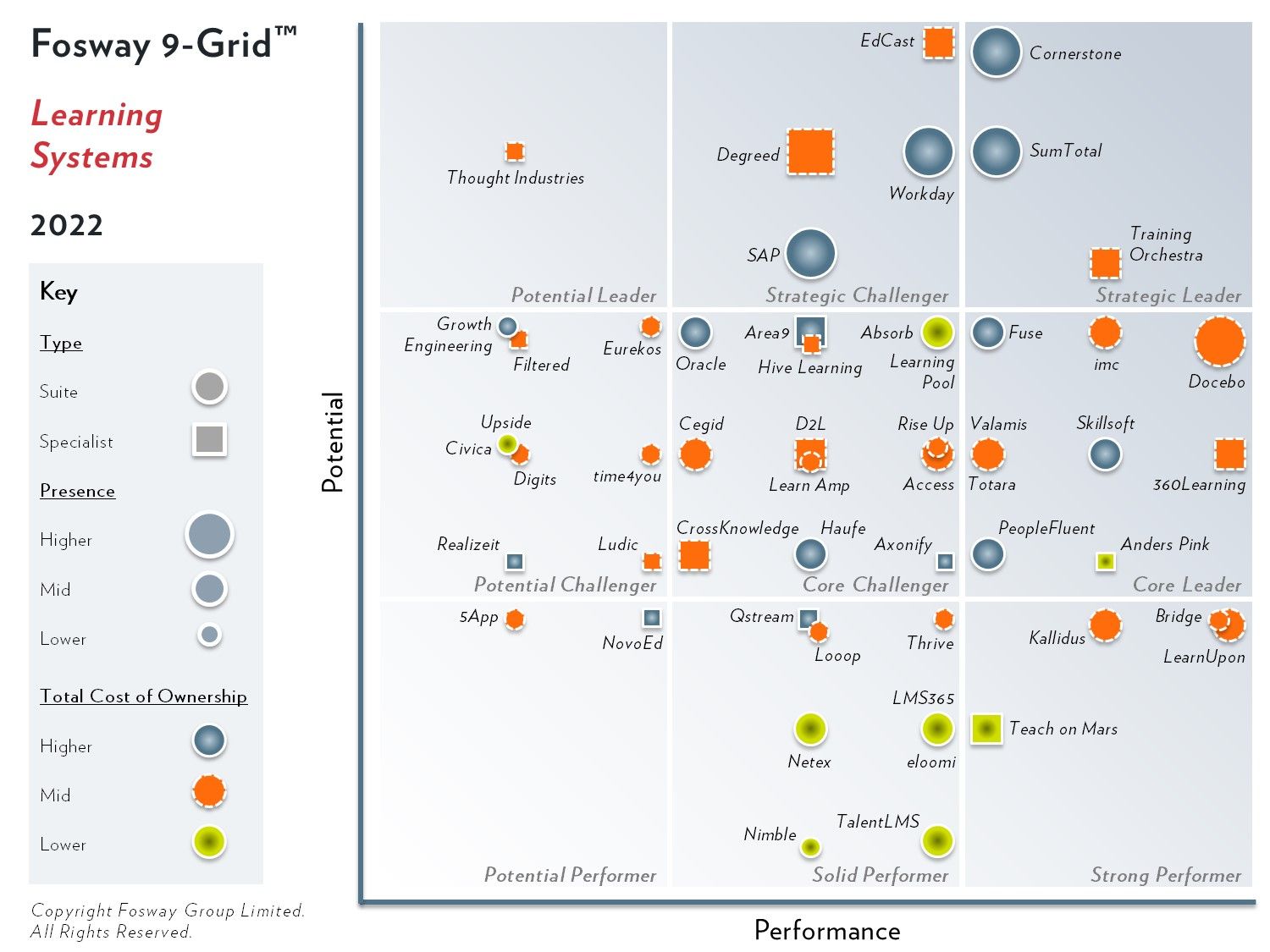 LMS365 announced today that it has been recognized as a first-time Solid Performer on the 2022 Fosway 9-Grid™ for Learning Systems.
The Fosway 9-Grid is an independent vendor analysis provided by Fosway Group, the leading HR Industry Analyst in Europe. LMS365's position as a Solid Performer demonstrates the solution's sustained market performance and streamlined implementation, resulting in a satisfied and growing customer base spanning over 65 countries. The modern learning platform brings increased ease of adoption to businesses new to the learning and training space, as well as those working within the Microsoft 365 digital environment.
David Wilson, CEO, Fosway Group, says:
"LMS365 is a welcome addition to the 2022 Fosway 9-Grid™ for Learning Systems and a relevant consideration for organizations using Microsoft Office 365 who need something quick to implement, simple to use and with a low total cost of ownership. Customers benefit from the platform's ability to integrate seamlessly with existing MS tools."
For these reasons and more, LMS365 is grateful to be represented for the first time in the 2022 Fosway 9-Grid™ as a Solid Performer.
Henrik Jeberg, Chief Strategy Officer at LMS365, explains:
"We are proud to be acknowledged as a "Solid Performer" in the 2022 Fosway 9-Grid. As a new entrant in the report, we look forward to continuously proving our ability to execute on our vision. We remain focused on our goal to become the learning solution of choice for Microsoft Teams clients worldwide."