22 Mar 2022
Muster Online Team Development Toolkit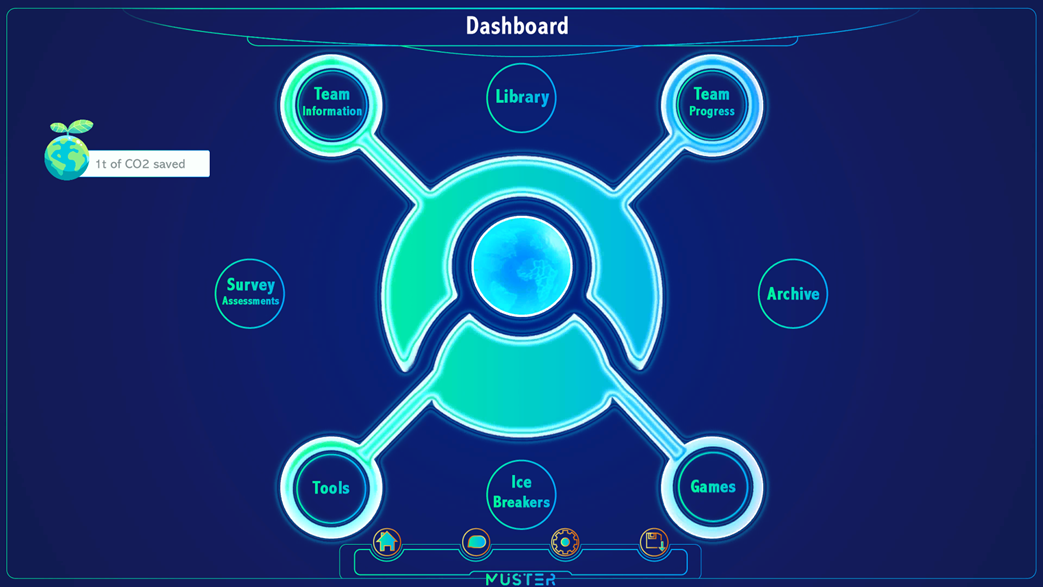 Muster is a web-based platform which provides multi-player, multi-sensory, multi-functional experiences. Teams meet together in the same immersive spaces, replicating our face-to-face workshops for corporate group learning activities.
Inside the Muster platform, teams can gather in real time, learning and growing as a team together in enticing virtual environments. They can play online business games in the same spaces at the same time, and access a wealth of business activities, models, team learning experiences. That's how strong teams can begin to grow and flourish.
Muster is the ONLY online platform which provides comprehensive business team learning as a group activity in real time. It's multi-player - as near to face-to-face workshopping as you can get!
It's a trailblazing way to create highly-effective teams, with 3D animation, Augmented Reality, and AI.
KLA have created a one-stop shop for High-performing Teams with a wide range of features to solve business team problems, including:
Dedicated Web-Based Platform – no need to download anything onto your company servers.
Easily accessible, secure, and optimised for low-spec devices.
Automated CO2 Emissions Calculator – you can work out how much your team has saved by learning in this way instead of face-to-face.
Video, Voice & Chat Communication
Mixed-media BAFTA Award-winning content
Virtual environments, avatars and oodles of interactive business games, videos, and L&D material.
Interactive Dashboards
Turnkey/modular/bespoke packages.
Comprehensive toolkit: supporting benchmarking, skills development, opportunity mapping, change management, relationship building, Diversity and Inclusion and much more…
Great Teams don't happen by magic, unless that magic is Muster.