02 Mar 2022
Squadify hits 1 million data points on teamwork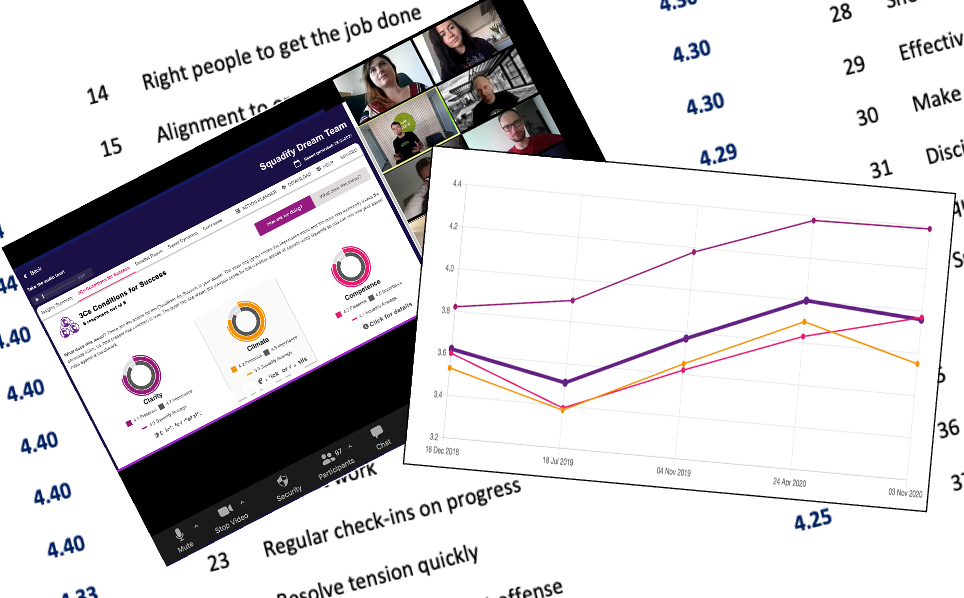 Squadify makes teamwork work. At a time when teams are more important than ever, Squadify does this by being built not for just for organisations or individuals but centres on the small work units that make things happen. Team members regularly have a voice in the workings of their team based on a question set that has been verified by London School of Economics to drive performance.
The data collected has now hit 1 million points, a landmark that has been reached in less than three year from the launch of the platform. This data set gives teams, and the learning community that supports them, a number of key benefits.
First, the benchmarks in the platform become ever more robust and provide guidance in where to focus developmental effort in the team. Secondly, Squadify is publishing several new insights about how teams operate that shed light on the changes of working practice, especially duting to move to widespread remote work. Finally, this dataset is the key to using predictive analystics and machine learning to guide teams in where to focus. This science-based approach could transform how any group works together, by providing automated advice at low cost and so transforming how we, as humans, connect and get things done together.