Monday 15 May 2023
Venturing into the unknown with your learning strategy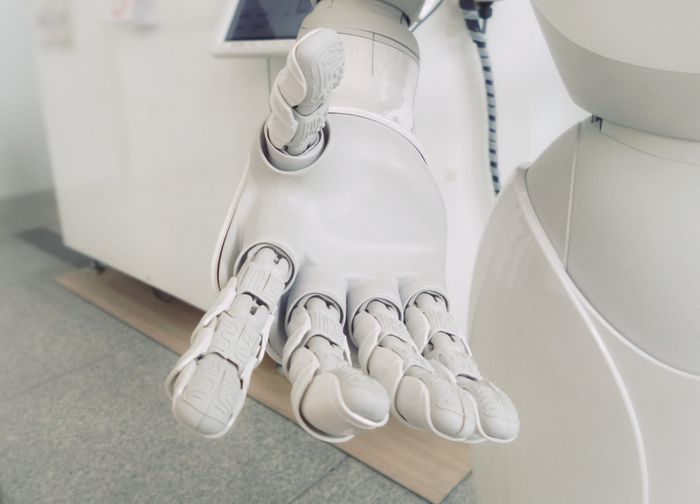 John Freshwater, VP EMEA and APAC at Degreed, discusses how learning leaders can create a consistent learning experience while embracing the Metaverse and other emerging trends.
The ability to walk across the surface of Mars. To learn how to fix a landing gear without ever visiting an airplane hangar. To navigate a supermarket, when you've been locked inside since childhood. These are all current applications of VR and mixed reality for learners today, and it's just the tip of the iceberg for innovations in learning.
Emerging technologies like the metaverse, mixed reality, VR and AR, and digital twins are transforming the way we work and learn, opening up new possibilities for L&D teams to deliver hands on, practical experiences and immersive knowledge sharing. For these innovations to have a tangible impact on the business, they need to fit within your wider learning strategy and tech stack. Without this crucial alignment, you risk becoming distracted and confused with the many innovations on the horizon.
Understand your options
It's worth exploring the different learning tools available to you today because they can really breathe new life into a stale corporate learning program. The Metaverse, for example, can aid with hard and soft skill development. Giving opportunities for learners to practice skills in a variety of ways, like having a difficult conversation with a direct report, closing a sale, operating a vehicle, putting on safety equipment, or operating machinery.
It can also boost collaboration with a peer or cohort learning group hosted in the Metaverse. Everyone can have their own avatar and talk with colleagues 'in real life' but from the comfort of their remote locations. People could even travel to events and workshops without ever having to leave their homes.
Freedom to experiment comes via infrastructure
The best experiments are created with prior preparation. You have to ensure you have the equipment in place to run your experiment safely, efficiently, and with accuracy. For learning teams, this means putting the right infrastructure in place. Open ecosystems, for example, will give you the flexibility to plug in new innovations like ChatGPT or mixed reality.
An open ecosystem allows different services and platforms to interact, providing access to new tools and opportunities as they arise, while a closed ecosystem limits interaction and growth to a single vendor solution and their chosen partners. This gives a certain degree of futureproofing too—which is essential when facing a largely uncertain future.
Aligning with the business
Another critical step is ensuring your chosen innovation lines up with a business objective. Innovation without structure is chaos. Close alignment with the business will ensure any learning innovation stands a good chance of impacting the top or bottom line. With tangible results, senior buy-in becomes more likely and that can influence budget decisions down the line.
Ensure L&D have the right skills
Your L&D team (and other stakeholders) also need to feel confident to work with a new innovation. If they have the right skills, they can use the technology effectively but if they lack the knowledge, your initiative will be hindered from the start. As you're testing a new innovation, assess the skills needed to enable it, the timeline for any upskilling, and your team's current level of skills.
Then look at your workforce skills
It's also worth looking broadly at the baselines skills in your workforce related to an innovation. Automating a part of the business? Look at skills in teamwork, change management, and critical thinking, as well as data analytics and automation skills. Having an up-to-date, comprehensive overview of your workforce skills will help you identify skills needs and gaps that may impact the success of your experiment long-term.
Then you can invest in the right learning to develop the right skills. That might not be the newest innovation, like the Metaverse. It might be a course, a podcast, a cohort-learning plan, or a book. But the aim is to build the skills your business needs. Not to invest in the newest, shiniest tool available.
Understand your timelines
Time is really the secret ingredient in bringing emerging technologies to your learning program. You need time to upskill your people ready for an innovation and to get stakeholders on-board. But you also need speed to embrace relevant opportunities as soon as they emerge—before they pass or a competitor discovers them.
The pace of development today is so fast that you have weeks, not months, to understand new technologies. ChatGPT launched in November 2022 using the GPT-3 and GPT-3.5 large language models. By March 2023, the GPT-4 multimodal model launched with the ability to accept text and image prompts.
Adapt to succeed
It goes without saying that your learning strategy and technology needs to be flexible enough to pivot as new trends emerge. Staying ahead of the pace of change is crucial for L&D because you are at the frontlines of the major technological and societal changes impacting the workplace. With every change comes the need for new skills and targeted learning that builds those skills in time. Being able to shift and skill intime is what will differentiate your organisation in the long run.
John Freshwater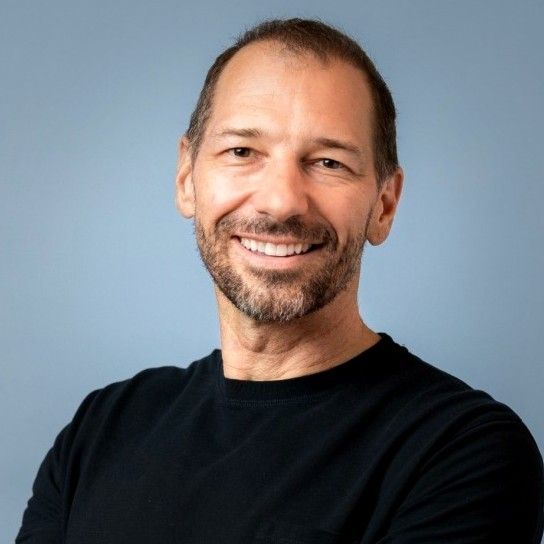 VP EMEA & APAC at Degreed