20 Apr 2022
How the Netflix style of learning can work for L&D teams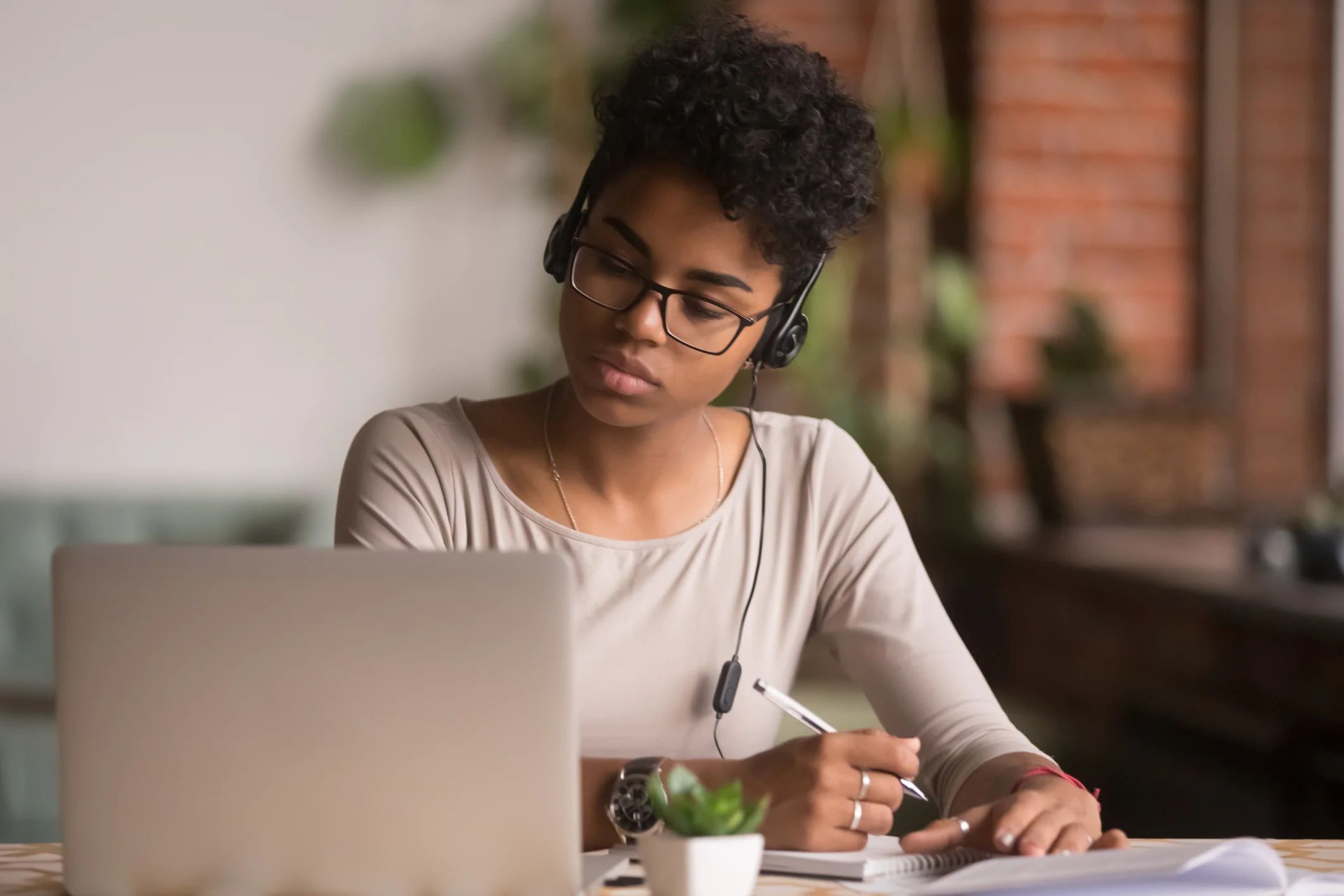 The benefits, drawbacks, and lessons that L&D teams can learn from the Netflix approach
Learning can be carried out anywhere and on any device thanks to technology. When working remotely, employees want to be able to learn and upskill quickly and easily, and with the Netflix style of learning, employees can consume a library of digital learning content at their own pace. But what are the benefits of this style of learning for employees, and what lessons can L&D teams learn from it?
"Netflix of learning" provides a relatable experience
The Netflix style of learning means that you can present personalised learning content to employees in your learning management system (LMS) and you can assign courses to individual users based on a number of factors, such as location and role. This form of personalisation can, as a result, motivate employees to learn and upskill themselves.
Toby Gilchrist, customer experience manager at Digits, defines the Netflix style of learning as, "an approach to learning which delivers a curated approach to presenting learning activities. LMS administrators can utilise carousel items to hand pick activities that are presented to their learners. More advanced carousel items can present activities like trending, recommended, and assigned activities for a learner."
Just like we sit down and scroll through our recommended films/tv shows on Netflix, L&D teams can do the same in an LMS by recommending learning materials/training courses to employees and giving them responsibility over their own learning.
Gilchrist says: "The benefit of utilising a Netflix approach is that it mirrors a user experience people are used to on other platforms they use on a daily basis. Using this approach means that a learner can instantly understand how to operate the features to navigate to their desired learning activities they wish to complete."
However, despite the fact that the Netflix style of learning can provide employees with a vast amount of learning material, there are some downsides to it as well.
When organisations need to provide induction packages and competency training for new starters, the Netflix style of learning might not give them the opportunity to add this material to the library if it consists of off-the-shelf eLearning courses.
Gilchrist also adds that organisations need to take their learning pathways into account – "The Netflix approach wouldn't be as effective if there was a pathway of required learning a learner needed to complete for their job role. Especially if the learning activities needed to be completed in a linear method where particular activities needed completing before others."
A large amount of learning material could also be overwhelming for employees, meaning they won't be encouraged to take responsibility for their own learning.
What lessons can you learn from Netflix-style learning and development?
Netflix is designed in a way that allows TV shows/films to grab your attention. L&D teams should therefore learn from this and try to create learning content that captivates employees' attention straight away when they log into the LMS.
You should also try to make learning fun for employees. By creating a gamification system that rewards employees, such as allowing them to earn badges or points, every time they complete a portion of your courses, they'll feel motivated to return to the course and complete more lessons.
You should also ensure that you create a continuous flow of learning so that employees have new learning material and aren't having to see the same learning content all the time. Employees shouldn't run out of learning content and should continue to see new, tailored learning content that they can dive into whenever they have time.
Explore the Netflix approach in eLearning
If you're ready to learn about the possibilities of gamified learning, download Digits' brochure at https://www.digits.co.uk/download-brochure/
Digits at Learning Technologies
Toby Gilchrist and the rest of the Digits team will be available to meet on stand K40 at Learning Technologies.
Digits are also hosting a seminar — hosted by Bradley Burgoyne and Andrea Matkin — on the second day of the event (at 2pm in theatre 9), discussing insights from its Are we trained for work? whitepaper report.
Copies of the report, which explores workplace training provisions from an employee and employer perspective and features insight from L&D experts into the trends and challenges shaping the world of learning, are available to download at https://www.digits.co.uk/are-we-trained-for-work.