An all-in-one training solution delivering a true learning experience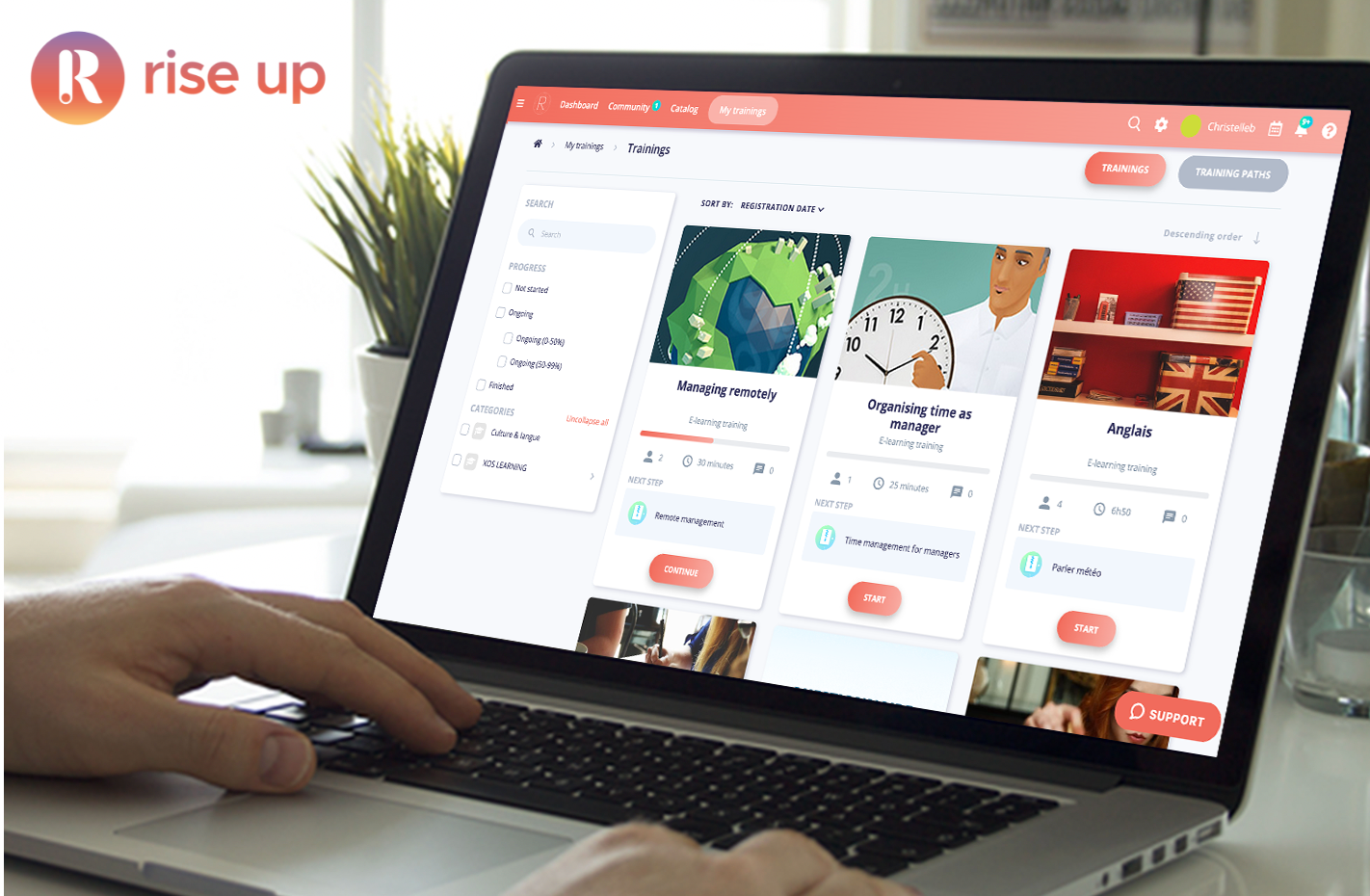 Rise Up is a powerful yet simple all in one training solution designed to support L&D through:
Blended learning: Rise Up makes it easy to plan, manage and combine face-to-face, virtual training/events and digital learning assets for your hybrid and agile workforce.
Adaptive learning & virtual coaching: Rise Up is leading the way to incorporate experience, culture, need, impact and agility with an AI-driven adaptive learning capability — supported by a personal virtual coach, guiding users through their learning journey.
Learning in the flow of work: With the integration of productivity tools, external SaaS solutions, and business communication platforms such as Microsoft Teams, Rise Up is leading the way to make training a part of each employee's daily working life.
Skills management: Rise Up empowers L&D teams to easily manage, adapt and develop a culture of learning driven by skills.
Advanced content authoring: Easily host, curate or create a variety of digital learning assets/content and take advantage of Rise Up's advanced authoring options.
Built-in business intelligence: Say goodbye to unrelated and useless reporting! Rise Up understands the importance of data and the impact it can have on driving real change whilst aligning with key business metrics.