Wednesday 15 March 2023
Cloud Transformation Solutions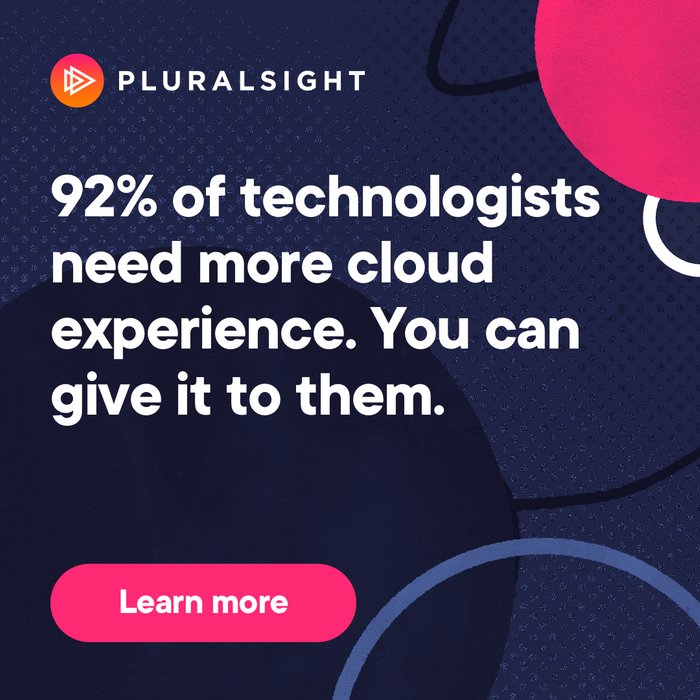 Pluralsight gives businesses the fastest, easiest way to build and maintain a cloud-first organisation with data on where to focus skill development efforts, plus knowledge of how to put cloud knowledge into practice. Plus, your teams get the preparation they need to pass cloud certification exams, learn new frameworks, and advance in their career.
Why use Pluralsight to enhance your cloud transformation?
Sandboxes help your team hone their growing cloud skills—and fail without consequences—in secure AWS, Google Cloud, and Azure environments.
Custom learning paths enable you to align your teams' cloud skill development to your company's cloud transformation priorities.
With our Certification Accelerator, fast-track your organisation's path to cloud fluency with sprint-based certification tracks, including weekly lessons, hands-on projects, and other certification-prep resources.