Tuesday 31 January 2023
Enterprise Toolkit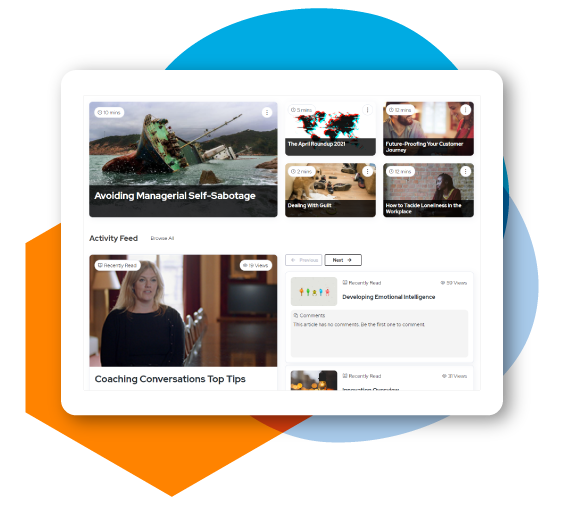 WHAT DOES THE TOOLKIT PROVIDE?
Thousands of quality-assured resources
Evidence based, well researched and fact-checked. Our resources go way beyond a Google search, rigorously reviewed by our expert writers, editors and designers.
Showcase content that supports your L&D activity
Use playlists to shine the spotlight on an in-demand topic, promote your core values, or up-skill people with what they 'need to know.'
Make it practical and shiny
Our resources don't just look good. They're practical as well. Expert hands-on exercises, tools and techniques to help people put theory into practice.
--
DESIGNED FOR YOUR TEAM
The Mind Tools Enterprise toolkit comes equipped with features to help change behaviors and inspire development in your organization.
Help your people develop their workplace skills
Take control of personal development and boost performance, all in one device friendly solution.
We are committed to your success
Starting with stress-free onboarding, a dedicated Client Partner will remain at your side to work with you on increasing usage and maximizing impact.
New topical resources, added every week
From timeless tips to the latest L&D models, we update our content so it stays relevant and useful.