Explore Learning Opportunities in Viva Learning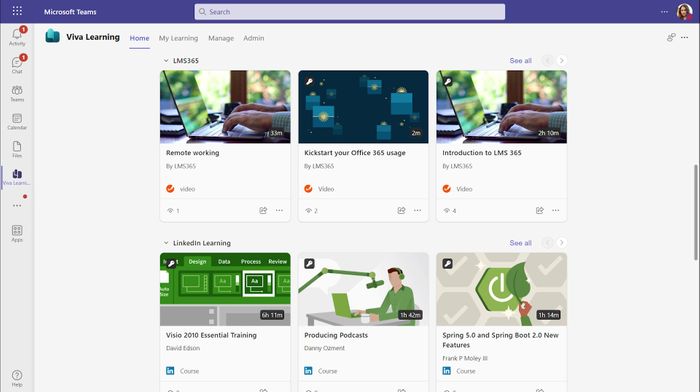 With the Viva Learning app in Microsoft Teams, people are offered a centralized learning hub from where they can explore courses from a variety of providers.
Configure the built-in LMS365 Viva Learning integration to include LMS365 in the list of available content providers for your Viva Learning application.
Brand your internal learning platform and customize the provider's name and icon of courses and training plans.
Stay on top of important learning activities and track course completions records and other learning activities in LMS365.