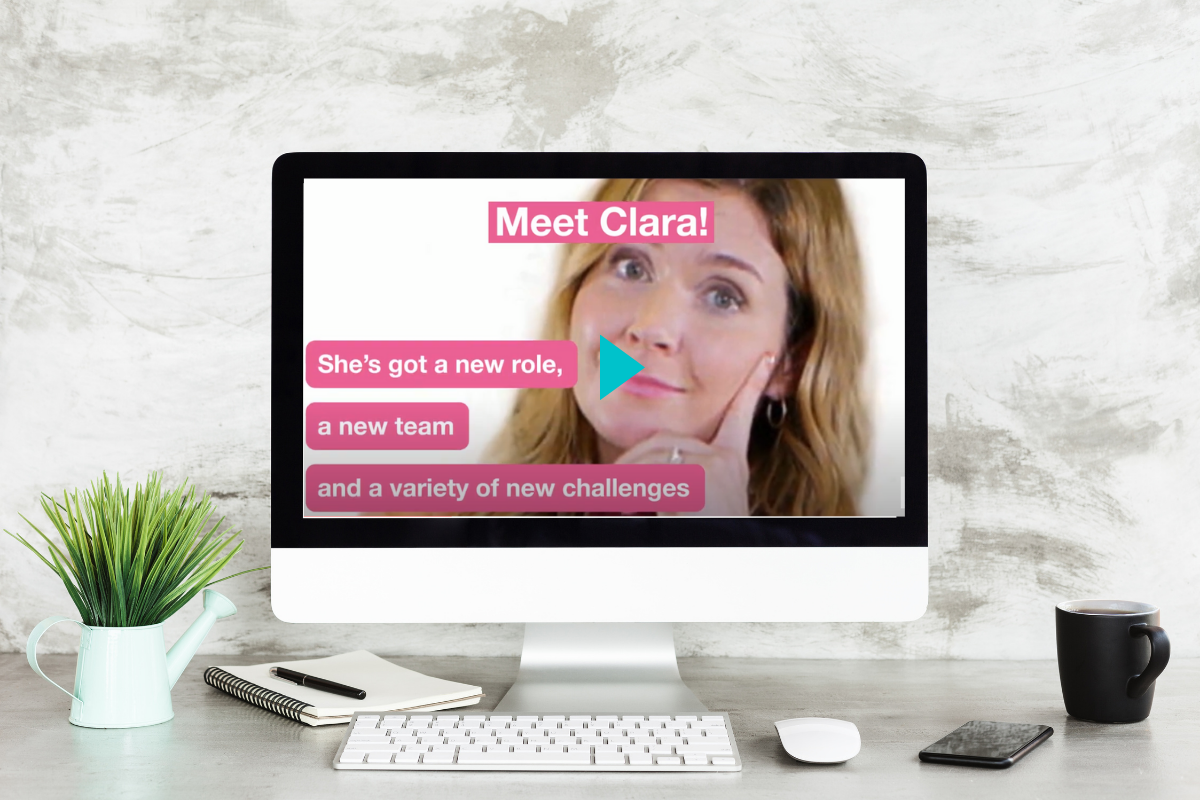 MyStory by Cegos is a series of videos that recreate the experience of a novice manager, Clara, as she navigates the trials and tribulations of meeting her new team and encourages them to adapt to her way of doing things. Each self-contained video highlights a specific challenge any new manager might face. For instance, when Clara meets a new team member for the first time, we see how she gets him to warm to her. But the mood changes when Clara tries to impose a new system of working and criticises her predecessor.
Trainee managers should easily identify with each of Clara's predicaments and want to know what happens next. The videos are shot in the style of the hit BBC/NBC series "The Office", with its fly-on-the wall observations. Think of it as Netflix for management training!
The videos can be followed as a series, but each works as a standalone training resource, too. In fact, all the videos are designed to complement existing training programmes, using storytelling to engage the learner in a way that helps them identify with a peer going through a similar experience. This should encourage learners to implement best practice and avoid the pitfalls that rookie managers often face.
MyStory, bringing fun and engagement to help new managers.