Online Assessment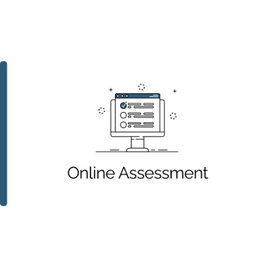 Witwiser Online Assessment Technology
Cloud-based assessment platform that enables businesses to create various types of questions, grade results, generate reports, and more.
With the Witwiser online assessment technology, you can make your test and exam processes remotely and in a scalable way.
Design Online Exams with Witwiser
Manage your assessment and evaluation processes such as level determination, selection-placement, recruitment, promotion with the online exam system.
Quickly design all exams with the flexible question preparation module.
With the Witwiser online exam technology, you can create as many exams as you want with your own content and many different types of questions and question pools.
Multiple choices
Text typing
Audio&Video
Scale
Drag and drop
You can organize online exams to measure the knowledge and proficiency of all types of participants.
Standardized interviews
Personality test
Proficiency exam
Online aptitude test
The high number of concurrent user testing
You can manage the questions in the exam according to their difficulty level.
You can mix up the question series or options for each participant.
You can set the questions so that they can only see them once.
You can examine the automatically generated report screens that will enable you to make better decisions. You can analyze the results by comparing them in different dimensions.