Why are organisations struggling to deliver on their social, moral and ethical responsibilities to build inclusive environments?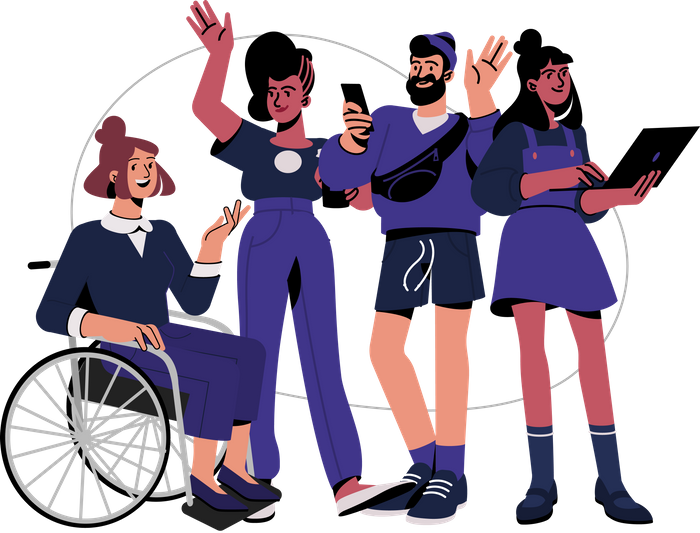 Although business is now beyond viewing inclusion and psychological safety as merely "nice to have", the fundamental challenge that every organisation, globally, is facing is the lack of any industry standard for measuring inclusion:
"A significant challenge for senior leaders is that inclusion and workplace culture are inherently difficult to measure. There is no standardized, universal metric, and employee survey data are typically required, limiting the scale of the analysis in terms of the number of companies from which data can easily and rapidly be gathered. Further, it is unclear that employee responses to internal satisfaction surveys, even if anonymous, are fully representative of their experiences and are not influenced by employees' perceptions about what their employers consider to be acceptable responses."
(Hunt, V., Prince, S., Dixon-Fyle, S., & Dolan, K. 2020.
Diversity wins: How inclusion matters. McKinsey & Company, p33).
As Peter Drucker famously said, "if you can't measure it, you can't improve it". The lack of clear and measurable indicators of inclusion makes it hugely challenging to identify areas for improvement and to track progress towards building more 'pluralistic organisational culture'[1].
Where organisations are using existing methods for measuring inclusion, many may struggle to analyse the results of their measurement tools effectively, particularly if they fail to consider the necessary intersections and nuances of diversity. This means focussing on uniqueness that is found with individuals with multiple marginalized identities, for example, a Black woman - an intersection of race and gender - may experience discrimination differently to a Black man or a white woman, and therefore their experiences should be analysed with intersectionality in mind. This intersectional approach helps to ensure that organisations are addressing the unique challenges and needs of all employees, rather than focusing on a narrow subset of diversity factors.
While gender, nationality, disability and other key aspects of diversity, can be objectively defined and measured, inclusivity is subjective and depends on how employees feel about how the organisation treats them in relation to their diversity. This subjective nature of inclusivity is a major factor making it more challenging to define and measure compared to diversity metrics.
Current measures of inclusion are inadequate and failing us
The best way for an organisation to accurately measure the degree to which people feel included is through a combination of quantitative and qualitative methods. Quantitative methods can include surveys, metrics or assessments that measure perceptions of inclusion and related factors such as engagement and sense of belonging. Qualitative methods can include focus groups or interviews that allow individuals to share their experiences and provide more nuanced insights into the barriers to inclusion and potential solutions.
There are several reasons why current methods of measuring inclusion may be failing:
Lack of standardised metrics: There is no widely accepted standard for measuring inclusion, which can make it difficult for organisations to know what to measure or how to benchmark their progress.
Limited scope: Many current measures of inclusion focus on the experiences and perceptions of employees, but may not capture the full picture of inclusion. For example, they may not take into account the experiences of customers, suppliers, or other stakeholders plus, importantly, they can only capture the sentiments that employees are willing or feel able to share, which are often not how the employee truly feels.
Limited data analysis: Some organisations may collect data on inclusion, but may not have the necessary resources or expertise to effectively analyse and act on this data.
Limited accountability: Even when organisations do collect data on inclusion, they may not have a clear plan for how to use this data to hold themselves accountable for progress.
Lack of leadership support: Measuring and promoting inclusion requires strong leadership support and a commitment to change. Without this support, efforts to measure and improve inclusion may not be taken seriously or risk being deprioritized.
New ways of measuring inclusion in the workplace are needed. While current measures of inclusion may provide some insights, they do not fully capture the complexity of creating an inclusive workplace. To create a truly inclusive workplace, we need new and more comprehensive ways of measuring inclusion that go beyond just diversity metrics and intrinsically biased employee surveys. The subjective nature of inclusivity makes it far more challenging to define and even harder to measure and this factor impacts the rigour, accuracy and impact possible with any of the current measurement methods being used.
Transforming how inclusion is measured
The organisations that will stand out in the future will be those that actively seek out and embrace neurotechnology as a business tool. The latest technology now makes it possible to measure inclusion in new and innovative ways. For example, natural language processing (NLP) can be used to analyse employee feedback and identify patterns and themes related to inclusion. Virtual reality (VR) can be used to simulate real-world experiences and test the impact of different scenarios on feelings of inclusion. Artificial intelligence (AI) can be used to analyse large data sets and identify trends and insights related to inclusion.
The Inclusionomics Company stands alone at the forefront of innovation in the Inclusion space. The Inclusionomics Company has developed a unique inclusion-centric listening platform underpinned with the latest technology. They use neuroscientific techniques, NLP and AI to enable organisations to holistically measure not only what employees say they feel about the degree to which they are included, but also to measure what they don't say – the invisible, the intangible: their true gut feelings. This cutting edge platform uses implicit techniques, alongside explicit techniques, to reveal how people really feel about the inclusivity of the organisation in which they work. The leaders that are taking advantage of this ground-breaking technology, are finding that they are able to instantly build a complete picture of the people within their organisation, played out with accurate, reliable, rigorous metrics that are converted into targeted and impactful actions.
"organizations need to maintain a constant "pulse" on both society and the mindset of all their employees to create an inclusive environment, foster inclusive leadership as well as to protect their brand. To do so, reliability on data is key. Therefore, impactful and reliable ways to measure inclusion and its progress are needed to continue to build an inclusive environment for all constituents."
(A. Fleischmann, J. van Zanten, 2022, Inclusive Future Part III Report, IMD's Equity, Inclusion & Diversity Department, p12)
Measuring inclusion is critical for business success, and effective tools and methods for measuring inclusion and inclusive leadership are needed to facilitate cultural change. When the data is collected and analysed properly, the results offer unique insights to transform an organisation and foster inclusion and inclusive leadership throughout. The key to successful measurement is to embed inclusion, diversity and equity within the core values, goals and aspirations of the organisation and to have a vision of what an inclusive organisation looks like.
Ultimately, creating inclusive, psychologically safe environments requires a long-term commitment from organisations and their leaders. This means prioritising inclusion and psychological safety as core values, investing in the very latest, innovative measurement tools and forward-thinking training, and regularly monitoring progress towards creating more inclusive workplaces. By taking these steps, organisations can help to create cultures that support the well-being, engagement, and success of all employees, regardless of their background or identity, and also the success of the business as a whole.
To find out how you can give your organisation the competitive edge, contact The Inclusionomics Company for a demo: https://inclusionomics.co.uk/contact-us
---
[1] [1] *"Pluralistic organizational cultures, i.e. inclusive environments, that value difference" (A. Fleischmann, J. van Zanten, 2022, Inclusive Future Part III Report, IMD's Equity, Inclusion & Diversity Department, p44)