The people-first workplace learning platform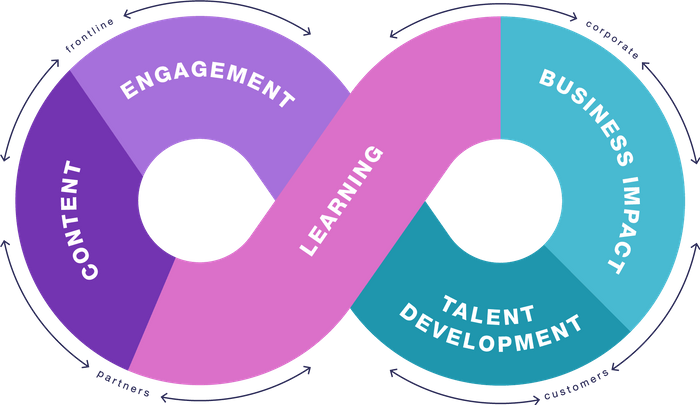 TALENT DEVELOPMENT
Bring learning and development together
Bringing learning and talent development together just makes sense! Encourage your people to upskill and reskill to go after their own goals and support the evolving needs of your organization.
LEARNING
Focus on learners first, and results follow
Bring the magic back to learning with an innovative platform that delivers the skills your people need, creates opportunities for learners to thrive, and takes training to the next level.
CONTENT
Curate content from anywhere
Keep your learners engaged and curious by offering compelling, curated content from across the web, your own subject matter experts, or industry-leading content partners.
ENGAGEMENT
Inspire learners to do more
Get people productive faster with personalized learning that inspires them to explore. Keep learners engaged—and build connections—with fun, familiar social learning features.
BUSINESS IMPACT
Link learning to business impact
Learners "up" their skills, grow on the job, and get more done. With reports and dashboards showing how their awesome accomplishments are driving growth, the business impact is undeniable.