29 Mar 2022
SquadifyPro Coach Certification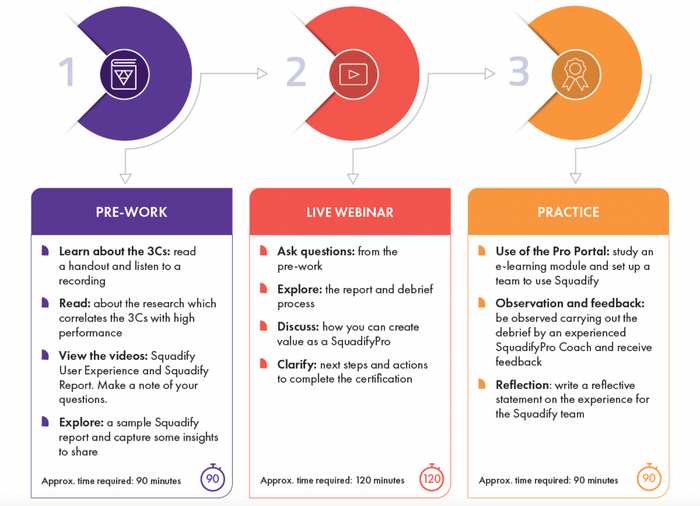 SquadifyPro Coach certifcation allows independent coaches, consultants and anyone supporting teams inside their organisation to use Squadify to help any team connect and perform.
The certification process costs EUR1000 and includes:
- e-learning on the conditions for team success
- webinar with a Squadify founder including a deep dive into a team report to prepare for a real life debrief
- learning to use the Squadify portal to support teams independently
- observed team debrief using Squadify web report
Once certifified, the coach becomes part of a global network that is committed to giving the world the teams it needs. Support is provided for selling to, debriefing and developing teams around Squadify insights.