Wednesday 15 March 2023
Tech Fluency Solutions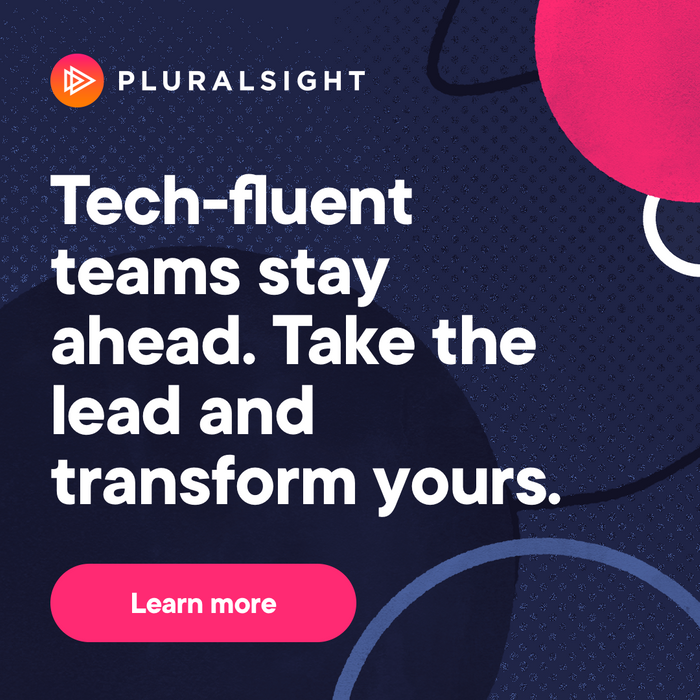 Only Pluralsight's Tech Foundations provides an effective path toward tech fluency. It combines expert-led courses, pre- and post-assessments, and analytics. And it fits neatly into your daily work. Leaders learn what their teams know, and learners know what they need to learn. Pluralsight empowers every employee, regardless of technical background, to become conversant in key technologies and learn to correctly apply tech concepts for business outcomes.
Pluralsight creates a shared literacy that removes barriers, paves the way for cross-functional dialogue, increases collaboration, and accelerates everything with any touchpoint to technology.
Why use Pluralsight to improve tech fluency?
Pre- and post-assessments and content suggestions help learners understand gaps and progression towards conversancy.
Expert-led courses, analytics, and an easy-to-navigate user interface enable employees to gain an understanding of key tech concepts.
Leaders are able to share context on why the learning program is important to helping their organisation reach larger initiatives.
Leaders and plan admins can understand how learners are tracking towards tech fluency in key tech concepts.