Wednesday 15 March 2023
Upskilling & Reskilling Solutions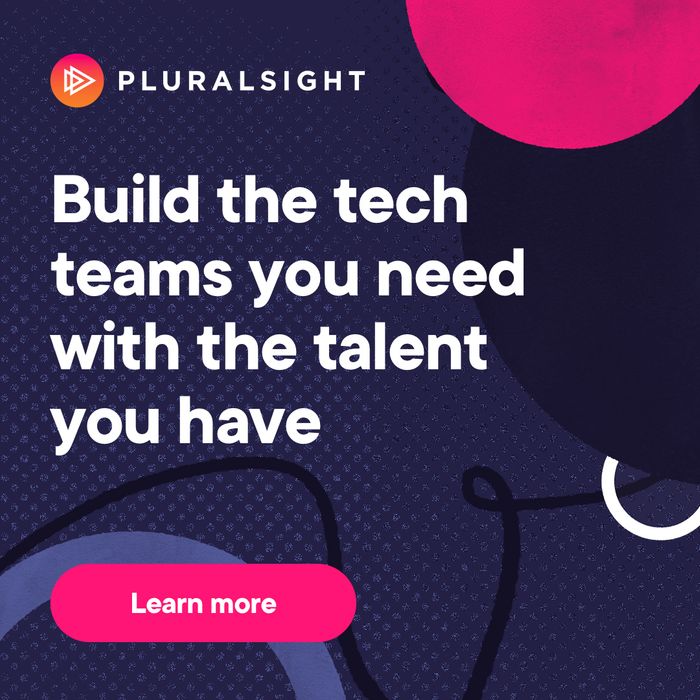 Through expert-curated content, adaptive skill assessments, and leader analytics, Pluralsight is the only solution that helps teams determine exactly what they need to know and provides the fastest path to learn, practice, and apply their new skills in risk-free environments.
Why use Pluralsight to upgrade your upskilling?
Identify your team members' proficiency in the tech skills critical to your initiatives. That data can guide skill development and offer clear paths to career growth.
Give your teams access to guided hands-on practice to deepen knowledge in key areas in risk-free, provisioned environments, resulting in project readiness.
Track your team's efficiency by programming language and identify where you can help them upskill.
Leverage Developer Academies to create a blended, multi-dimensional, cadenced learning journey facilitated by seasoned practitioners purpose-built specifically for your organisation.