Vedubox All-in-One LMS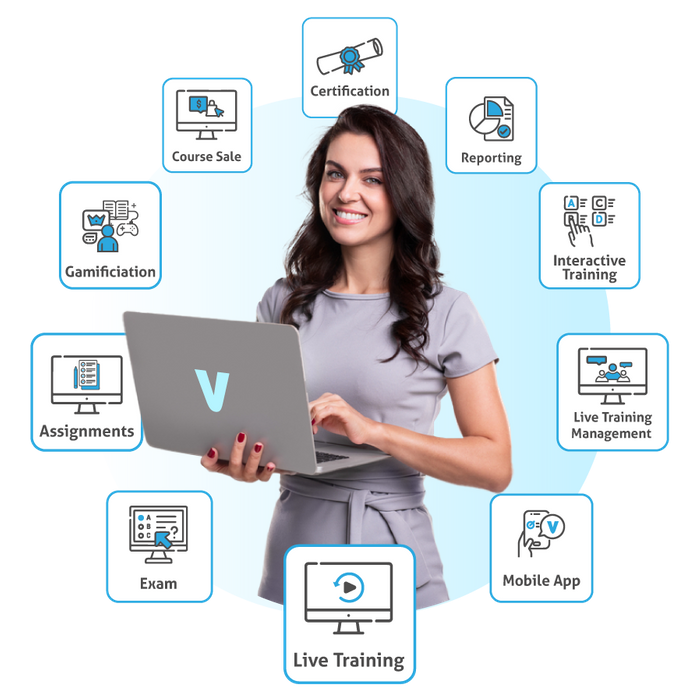 User Management
Categorize Vedubox LMS users and create participant groups. Activate different features for the instructor, user, and manager. Share your educational content only with relevant users.
Content Management
Allow your users to access resources in different formats with the cloud-based online library. Share documents with your users on a single system in various formats such as interactive video, PDF, MS Word, Scorm, Video, HTML, and live training that you have recorded for rewatching.
Process Management
Easily organize your training with the Dynamic Live Training Calendar. Create live training with the calendar screen, let your audience register to events directly, and take automatic attendance. Don't waste extra time registering and inviting attendees.
Reporting and Analysis
Follow the users' progress with detailed training reports throughout the learning process. Easily track the participation in the live events and how actively they use the resources in the system. Automatically report and analyze attendance with the Attendance Report.