Agora
Hall: S1-S7 Stand: M35
Assessment and testing
Mobile learning solutions
Virtual classroom technology and services
Immersive technologies - VR, AR, MR and XR
Collaborative learning and technology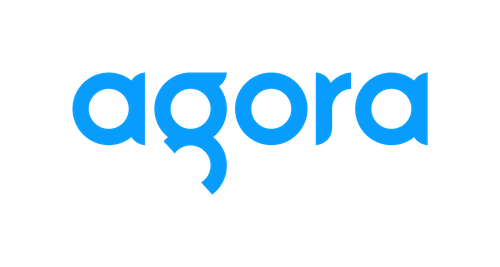 Agora is a leading video, voice and live interactive streaming platform, helping developers deliver rich in-app experiences—including embedded voice and video chat, real-time recording, interactive live streaming, and real-time messaging.
Our Real-Time Engagement Platform provides developers with simple-to-use, customizable and widely compatible APIs to embed real-time video and voice into their applications without the need to build the infrastructure themselves. Real-time data transmission is handled by our Software-Defined Real-Time Network (SD-RTN™) with more than 250 points of presence worldwide. Using sophisticated algorithms, SD-RTN™ continuously monitors and optimizes data transmission paths, minimizing latency and packet loss while enabling high-quality real-time engagement across millions of concurrent users.
Our goal is to empower every developer—whether working as a solo entrepreneur or part of a larger organization—to leverage Real-Time Engagement to create innovative products, elevate user experiences, differentiate themselves and build the applications of the future right now.
Address
2804 Mission College Boulevard
Santa Clara
CA
95054
United States