Explorance
Hall: S1-S7 Stand: Q10
Assessment and testing
Learning strategy
HR systems and services
IT professional and user skills
Performance support
Learning evaluation
Learning management infrastructure, methods and systems
Performance support systems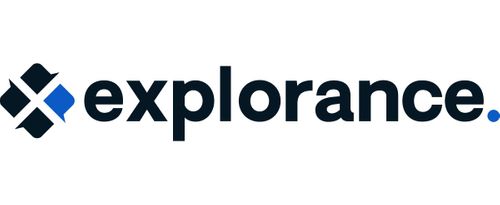 Explorance is a provider of People Insights solutions. The company empowers L&D leaders with data-driven insights by measuring learners' needs, expectations, skills, knowledge, and competencies.
All this for L&D to impact business through:
Learning effectiveness measurement (Metrics that Matter)
Capability assessment and development (360-degree evaluation)
A deeper understanding of qualitative feedback thanks to Machine Learning (Voice of the Learner Analytics)
Proven L&D assessment, analytics, and change management practices (Consulting services)
Whatever L&D assessment needs, Explorance solutions integrate with your IT landscape (LMS, HRIS, Talent Management suite) – providing you with comprehensive insights, efficiency, and one single source of truth for L&D to impact business organization-wide.
Address
1470 Peel St. Suite 500
Montreal
H3AITI
Canada