FIFTY
Hall: S1-S7 Stand: LP17
Learning strategy
Leadership development
Performance support
Learning management infrastructure, methods and systems
Management and business skills
Performance management
Specialist learning systems
Change management
Collaborative learning and technology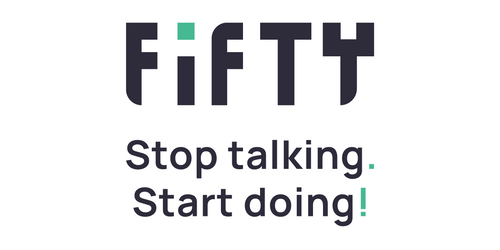 Fifty focuses on solving the "knowing-doing gap" in learning and development and business transformations. Our eDoing solution allows companies to pilot the implementation of training and change programs. The basis relies on Behavioural Sciences (Nudge), Learning algorithms and integration with some of the most commonly used internal tools like Outlook or Slack.
Our solution could help HR Teams easily convert expected skills and training into micro-actions to perform on the job. Employees could then get personal recommendations to perform some of these actions in their daily lives, get help from Fifty's nudge features and keep track of what they have managed to put into place. Ultimately, HR teams would be able to measure the adoption of new behaviors at scale, at collective level.
One of the main benefits of Fifty's solution is that it measures the quantity and quality of actions performed on the job, rather than just measuring the time spent on learning platforms.
Address
Morning Laffitte
34 RUE LAFFITTE
PARIS
75009
France