Kineo
Hall: S1-S7 Stand: A70
Learning strategy
Learning content tools
Learning evaluation
Learning management infrastructure, methods and systems
Mobile learning solutions
Performance management
Specialist skills
Video for learning
Blended learning
Content development and design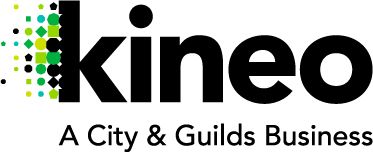 Kineo – a learning company
It's the simple notion that sits at the heart of everything we do. We fundamentally understand the transformative power that education can have on people's lives, the opportunity that it provides and how best to engage, support and develop your people during these challenging times.
At Kineo, we're not just digital learning experts, we're experts in how people learn. Everything we do stems from a simple idea – if we design a better learning experience, together we'll get better results.
Kineo helps the world's leading businesses improve performance through learning and technology. We're proud of our reputation for being flexible and innovative, and of our award-winning work with clients across the world.
Whatever your business challenge, we will partner with you every step of the way to find the learning solution that fits best and delivers results, whether it be through consultancy, digital learning design and delivery, learning management systems, talent experience and much, much more.
We understand what it takes to help your people to the next level of their development, and as learning technology experts are ideally placed to help you deliver learning that demonstrably and measurably makes a difference.
Address
Kineo - Plus X Innovation Hub  
CITY GUILDS GILTSPUR HOUSE 5-6 GILTSPUR STREET
Lewes Rd  
LONDON
EGA 9DE
United Kingdom