Netex
Hall: S1-S7 Stand: L20
Content libraries
Learning strategy
Leadership development
Learning content tools
Learning management infrastructure, methods and systems
Specialist learning systems
Blended learning
Virtual classroom technology and services
Collaborative learning and technology
Content development and design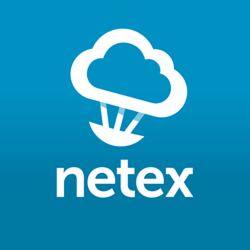 At Netex Learning we are an international learning technology company focussed on providing the L&D industry with creative and innovative learning platforms and solutions. Now incorporating newly acquired business, Virtual College, a leading UK workplace training provider, our combined businesses bring together over 50 years of experience and expertise in harnessing the latest technologies to offer smart content with next-generation software to create a new way of learning.
When it comes to technology, our newly updated platform, Learning Cloud 6 is not to be missed. It is a next-generation ecosystem that will engage and empower learners. Combining a state-of-the-art LMS, tools for both creating and curating content, and a user experience inspired by Netflix and Spotify, we can confidently say it offers a full end-to-end service to meet all your L&D needs.
With us, you can build creative training strategies, improve the skills of your team and boost the success of your business.
Address
Ibex House
61 Baker Street
Weybridge
Surrey
KT13 8AH
United Kingdom