Spokes Education
Hall: S1-S7 Stand: LP11
Learning strategy
Learning content tools
Learning management infrastructure, methods and systems
Localisation
Managed services and outsourcing
Training materials
Translation services
Video for learning
Blended learning
Content development and design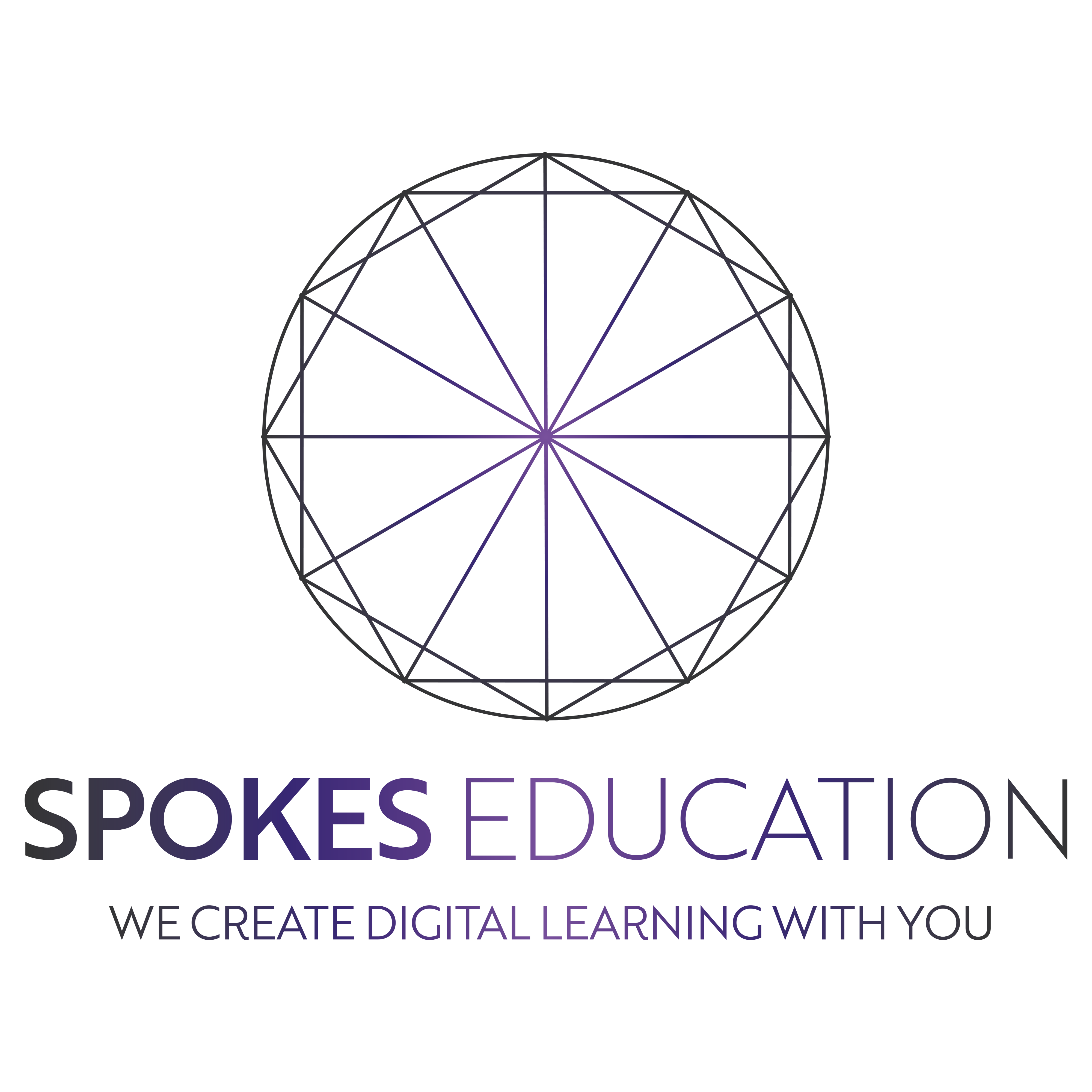 Leading the way on learning design, creative design and development, Spokes Education are uniquely experienced to deliver innovative, engaging and accessible digital learning courses with you.
Since forming in 2013, they have worked with clients all over the world across all sectors, but specialise in education and not-for-profit projects, covering all areas of digital learning, including learning design, elearning, graphic design, animation/video production, course translation and LMS management.
Spokes Education are a social business, volunteering their time to a number of charities, schools, businesses and individuals on a range of schemes and projects.
Their values include fast responses, transparent pricing and their triple-e quality (engagement, expertise and ethics).
Get in touch if you'd like to arrange a meeting, or just pop along to visit us at LP11!
Address
40 Kent Road,
St Crispin Local Centre
Northampton
Northamptonshire
NN5 4DR​
United Kingdom