Zappar
Hall: S1-S7 Stand: C70
Learning content tools
Mobile learning solutions
Blended learning
Virtual classroom technology and services
Immersive technologies - VR, AR, MR and XR
Collaborative learning and technology
Content development and design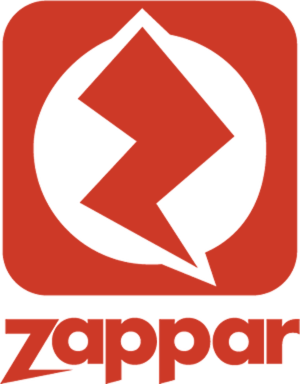 Zappar is the world's leading augmented reality platform and creative studio for mobile and web apps. Since 2011, Zappar's mission has been to democratise AR and get it into the hands and lives of as many people as possible, unlocking value for businesses and end-users alike.
Zappar's award-winning AR platform, ZapWorks is the all-in-one solution for creating, managing and publishing market-leading AR experiences across the mobile web and native apps. Built for learning designers and technologists, ZapWorks offers no-code, low-code and custom code tools and SDKs for building AR content on a range of budgets and skillsets.
Zappar's partners include; AWS, Coca-Cola, McDonald's, Nestle, PwC, 7-Eleven, Puma, BBC, Bombay Sapphire, Kelloggs, Fanta, GP Strategies, Walmart, Unilever and Samsung among others.
Address
Barley Mow Centre, 10 Barley Mow Passage
Chiswick
London
Select your State
W4 4PH
United Kingdom
ZapWorks Studio enables designers and developers to create fully-customisable AR, VR and MR experiences across print, product, packaging, retail, events and much more.