Wednesday 8 April 2020
Here's how to measure the value of training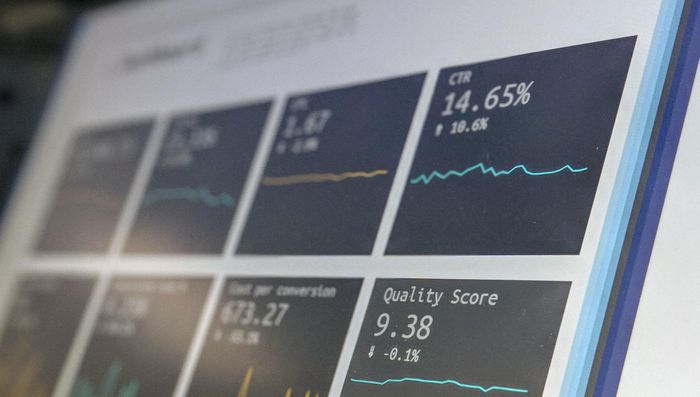 If training doesn't improve job performance or the bottom line, most organisations won't want to invest in it. Let's take a closer look at a few important considerations.
Most organisations create training to improve employee performance. Courses are supposed to deliver knowledge and skills that make workers better at their jobs. That's why it's so important to consider ways of measuring the value of the training you're creating.
Identify the appropriate key performance indicator (KPI)
To demonstrate the value of the resources you're creating, start by identifying the business objective that's driving course creation. Do employees need to perform their jobs more efficiently? Are you looking to increase sales numbers? Make sure the business objective is measurable.
Once you've nailed down your measurable business objective—also known as a KPI— make sure there aren't any external factors that could influence it.
For example, if marketing decides to offer a limited-time discount at the same time that you plan to roll out your training course, how will you know whether it's the discount or the training driving the increase in sales? You won't.
If you uncover any external factors that could influence your KPI, you should either delay the training until external factors no longer exist or choose another KPI
Examples of common training KPIs
If this all sounds great in theory but you're unsure how it applies to your projects, keep reading for some real-world examples to help.
1. Time and money savings
When employees do things 'their own way', you can almost guarantee that some are doing it more efficiently than others. This means that without the proper training, some are likely wasting time (and therefore money) on less-than-optimal steps or processes.
One way to measure the value of learning is to calculate how much time and money your training has helped save by empowering people to work more efficiently. To do this, you'll need to determine how much time learners spend on a task before taking the training and then compare it to how much time they spend afterwards. With some quick maths, you'll end up with the amount of time saved.
From there, just multiply time saved by the value of that time (that is, the average salary of those employees) to determine how much money your training saved the company. My guess is you'll be hard-pressed to find someone who doesn't think saving money is a win!
2. Increased sales
Another commonly used business goal is to increase sales. Let's say each person on the sales team is currently selling an average of £500 in products a day. Digging into the data, you're able to see that the salespeople aren't doing a good job of upselling—or encouraging customers to buy additional products—at checkout.
You decide to train your people on upselling techniques in the hopes it'll increase their sales numbers.
To calculate how much your training has impacted sales, you need to measure the average cash amount of sales per person before and after the training. When you subtract the before numbers from the after, you'll determine how much the sales increased. Talk about a direct impact on the bottom line!
3. Increased accuracy and quality
You can also measure the value of your training by showing that employees make fewer errors after completing your course. For example, let's say that beforehand data entry workers make an average of 10 errors a day.
You decide to create a training course to raise awareness about the negative impact of these errors on the business and to teach them some practical strategies for reducing distractions that lead to carelessness.
Once the training is over, you can then measure the average amount of errors each worker makes. To measure the impact of the learning, you'd need to subtract the average number of errors post-training from the average number of errors pre-training.
THE BOTTOM LINE
These are just a few examples of KPIs you can look to for measuring business value. Depending on the business objective tied to your training, you might want to use one of these or something else entirely.
The important thing to remember is that your KPI must be measurable and can't be influenced by any external factors, so you can make a clear link between business results and your training efforts.
Looking for more resources to help you prove the value of training to your organisation? Check out these related articles: