Monday 7 March 2022
2022: Your post-pandemic L&D sentiments revealed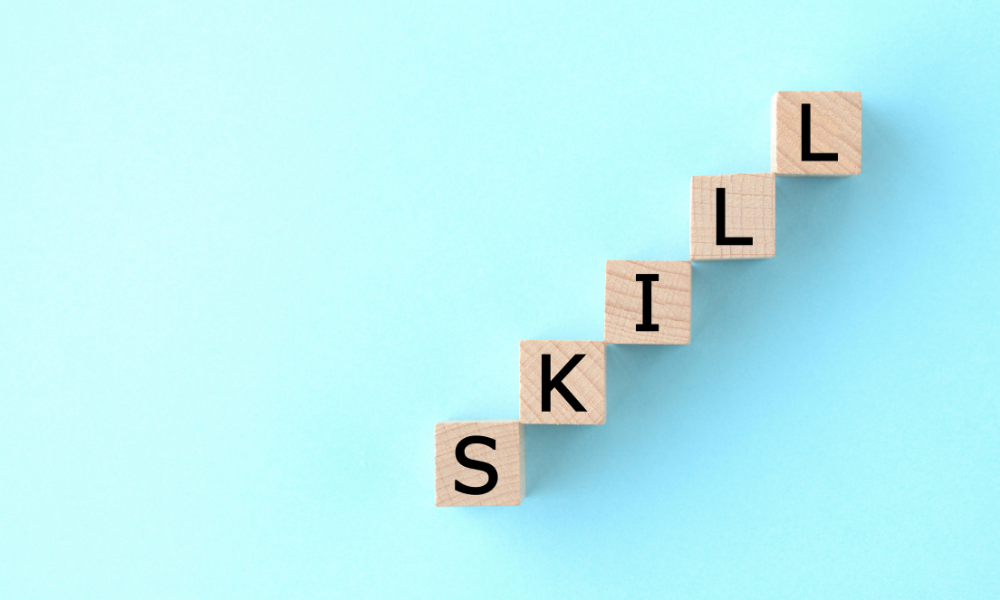 Following a challenging couple of years in the shadow of Covid-19, the working world has gone through changes no one would have thought to plan for. The pandemic affected learners around the globe, but Global Sentiment Survey 2022 results are in – with the most varied collection of L&D opinions in its history.
Donald H Taylor created the Global Sentiment Survey for people to share their opinions on what L&D topics will be hot that year. As the Chair of the Learning Technologies Conference London, Donald explores the survey results and relevant topics at the conference. The Global Sentiment Survey received votes from over 3,500 people in 112 countries from December 2021 through to February this year. The survey had two optional questions that got to know people's individual work experiences, with one offering a free text answer. The results were released on Donald's website and LinkedIn page, where he outlined the main takes from the 2022 edition of the survey.
Artificial intelligence (AI) and virtual reality (VR) were falling in numbers in previous surveys, but recovered this year by 0.4%. Africa and South America both placed collaborative/ social learning second, ensuring its position remained unchanged from last year at number two. Interestingly, India and North America placed personalised learning further ahead of social learning, forming the second and third topics in the list of results. This all links to one of the key aspects Don picked up on. One of the optional questions asked voters about their upcoming challenges for 2022, and Don estimates 80% of these answers fell into five categories, the top being learner engagement. Both collaborative and personalised learning contribute to a learner's engagement in different ways, meaning the survey as a whole reflects upon a need for this to improve in 2022.
Going forward in 2022
The decline in technology-based topics getting the most votes ties in with the increased votes for social learning. The shift in votes makes sense given that the L&D community are coming out of an online-heavy pandemic, looking for ways to connect again. Organisations adapted to lockdown restrictions with Zoom meetings, remote training and online social events. No matter the level of innovation, however, nothing can capture in-person socialisation, which is displayed in the GSS results. Collaborative/ social learning retained its position in second place but still increased by 2%, indicating people in the L&D community have socialisation on their minds post-pandemic.
Upskilling/ reskilling, while it's held its top place from last year, the numbers dropped. Donald found the vote was down by 0.5%, meaning upskilling and reskilling do not appear to influence the L&D community as much as they did in 2021. For the first time in the topic's history, upskilling/ reskilling wasn't number one in all employment categories, being placed at number two by those working in education. Despite the drop in votes, upskilling/ reskilling still remains at number one. This suggests that there is still a need for innovation in learning design, specifically training courses.
This year really put the 'global' in Global Sentiment Survey. Africa, often underrepresented in skill studies, provided 405 votes from 23 of its countries, with their respective opinions having an impact on the overall results. A diverse collection of votes is, of course, important in an international survey. Reaching people internationally can help L&D now the world is socialising again, ensuring L&D people across the world are coming together.
Discover more in L&D
If you want to learn more about any of the topics mentioned here, be sure to tune in to LT Digital Days from 15-17 March. This is where Donald will be discussing the Global Sentiment Survey results, along with online sessions looking at the reality of L&D today and how to build for the future. Remember to save the date for the Learning Technologies Conference at ExCeL London on 4-5 May. This is where the L&D community come together to share ideas, celebrate innovation, and connect – all in the name of learning development.