Wednesday 2 March 2022
Are companies running training programmes effectively post-pandemic?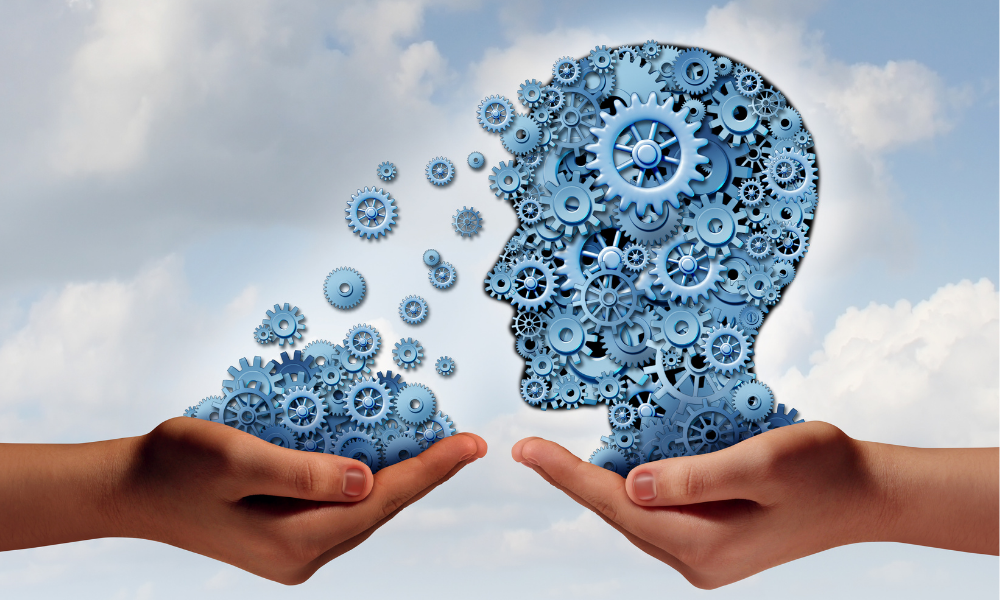 The pandemic forced significant changes on the world in March 2020. Companies had to rethink how their employees learned and performed. Two years later, the learning and development community faces the question: how well have we adjusted to post-pandemic learning and how prepared are we for its future in the workplace?
Upgrading the skillset
The 2021 and 2022 L&D Global Sentiment Surveys were both led by the topic of reskilling and upskilling, with the idea gaining almost universally-strong support across geographies and workplaces. Has this emphasis on a new goal been reflected in how training programmes are actually implemented?
Firstly, let's look at the two processes individually. 'Reskilling' is gaining new skills for new roles, while 'upskilling' is about improving the skills needed in a person's current work. Upskilling arguably poses a lesser challenge than reskilling, as upskilling is applied to an already existing job position, but that doesn't make it any less of a change for employers. Employees benefit from enhancing their skillset as the additional experience advances their career and builds their portfolio. Upskilling is also essential for making career pathways for under-represented backgrounds and workers with less experience, also for creating opportunities for them to progress.
A strong example of recent success in training programmes is Trailhead, a digital learning platform designed by Salesforce, who claim they will '…create over four million jobs by 2024.' Salesforce has made Trailhead free and available to both its workforce and external learners. This programme gets its name from the 'trail' that users follow to learn new skills, for which they select a career path. Trailhead ensures these pathways are clearly laid-out and with its accessibility so open, it supports the less-represented backgrounds mentioned earlier in career advancement. Many brands are working on upskilling their workforce and beyond, many of which were awarded for their efforts in the design of learning content in 2021. Among the highlights in this sector were TinQwise, Flow Learning and Lloyd Banking Group's Limehouse, who received awards at the Learning Technologies Awards in 2021.
A key element of upskilling in the workplace is the continued learning it gives; people have better job satisfaction when they experience personal growth. Unfortunately, not everyone receives the benefits from upskilling programmes at work. A study conducted by the City & Guilds Group found that in the past 5 years '…only half (53 per cent) of people aged 55 and over have taken part in formal workplace training…' This directly contrasts to the higher percentages for younger people, displaying a significant age-related issue when looking at on-the-job training for roles old and new. Upgrading training programmes will take time, especially during a pandemic, but there is concern that older generations may be left waiting the longest for the benefits.
Road to reskilling
The retraining process is one of employers' biggest challenges since the start of the Covid-19 pandemic. Employees might feel reluctant to retrain for a job role they're satisfied in, never mind reskilling for a new position. Companies therefore face a larger challenge implementing this in contrast to upskilling – not all employees are keen to shift to a new role. However, reskilling is important when concerning Covid-19. During the initial lockdown, the UK saw a 10% increase in homeworkers and the amount of time Americans spent working from home rose from 5% to 60% in the USA. If the entire world is changing because of the pandemic, the working world must too.
The World Economic Forum is an international organisation based in Switzerland that collaborates to address major issues related to the global economy. Considering the effects of the pandemic, the World Economic Forum '…estimates that 50% of employees will need to be reskilled by 2025…' to ensure economic recovery and progress. The thought that half of workers will need to be retrained is staggering; the reskilling process can take significant time and resources both from the employee and the company. The good news is that many L&D people are doing a great job, with great examples already seen. Education technology company Degreed use AI for employees to identify their rooms for improvement, and professional services network PrinceWaterhouse Cooper will invest $3billion in job training. The increased need for reskilling requires L&D to step up to a new, more intense way of working.
To conclude, companies are going in the right direction to adapt their training programmes to suit a working world hit by a pandemic. The issue is that this change is a long process. Not all age groups will benefit equally yet and the scale of the global health crisis prolongs it even more. However, the L&D community is determined as ever to make a change. Discover more on upskilling and reskilling as topics within L&D by checking out the Global Sentiment Survey 2022 results summarised by Donald H Taylor. Also, keep up to date with the Learning Technologies Conference & Exhibition, which will be host to the latest and greatest in innovative learning from 4-5th May this year.