Tuesday 14 June 2022
The big ideas behind microlearning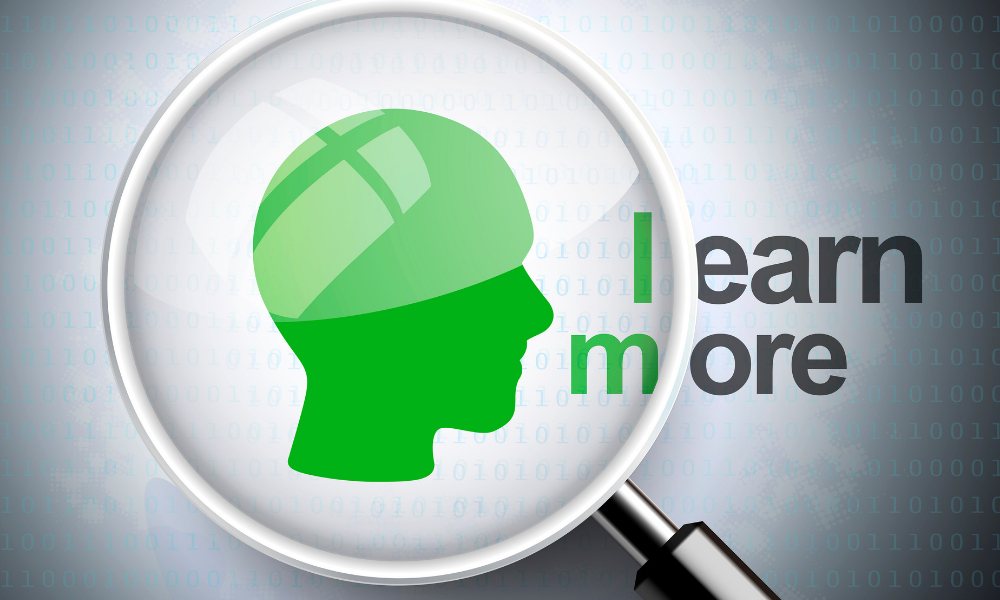 The evolution of technology made devices smaller but ideas bigger. The term 'micro' on its own simply suggests something exceptionally small, but when combined with 'learning', it's got a whole new meaning. Microlearning is the bite-sized sister to typical eLearning, but similar to the microchip – it's tiny yet mighty. So, how does microlearning work and who does it work for?
Despite its digital flourishing, concrete evidence of microlearning as a concept originates from 1963. This year saw the publication of Hector Correa's book The Economics of Human Resources, a systematic study of the relationship between human variables in terms of educational sciences and other topics. It wasn't until the mid-1990s, however, that microlearning was able to take off. The public induction of the internet and the invention of the first smartphone were the tools needed to elevate bite-sized learning. Microlearning gained relevancy from app distribution, more widely used when 3G came into play. People could connect to the internet without Wi-Fi, meaning their access to learning became more mobile. This leads to the entire point of microlearning – learners can study at their convenience, anytime, anywhere.
Learning on the go
The Learning & Development world has seen big changes over the past couple of years. Some people adapted to hybrid working, others struggled to cope with the new way of doing their job, but everyone has collectively felt a shift in their learning ecosystem. The rise of digitalisation combined with the sudden need for innovation has changed the way we learn in the workplace, in education, and in our spare time. There will always be a demand for skillset advancement no matter the world's current state, so people are determined to learn new skills despite the challenges a pandemic brings. Microlearning appeals to many modern learners due to its flexible nature; if you're connected to the internet, you're connected to learning.
Some examples of microlearning include short- videos, infographics, social media posts and interactive apps powered by gamification such as Duolingo. These learning tools aim to be quick to read and engage with, yet equally informative. This is the biggest struggle regarding this type of learning because while short bursts of content are engaging, it won't be sufficient for complex concepts. The level of detail becomes limited with short pieces of content, especially when the pressure to make said content engaging is present. For example, 'micro modules' take less time to prepare and less time to understand, which is great, however it derives from the main use of learning tools.
The buzz behind the word
The issue with 'microlearning' can be that the term falls victim to the buzzword vernacular. This means it's sometimes a fashionable topic at its peak, but not a constant focus for the L&D community where specific progress is addressed and made. The challenge of separating the hype of a new topic from the reality of what it actually is has been apparent with microlearning. A lot of people can be unaware of the several different types of microlearning, with the rise and fall of the term's popularity. When this type of topic spikes in traffic, only certain aspects will be discussed online, resulting in its bigger picture getting lost.
This just reaffirms the notion that microlearning is nothing new; some claim it's '…just new to the buzzword vernacular. Microlearning has been around for as long as people have been creating work aids to put toner in copy machines.' This comment came from the Lightbulb Moment blog, known for its analytical approach to current trending topics in L&D, producing significant reporting on virtual teaching and learning. Microlearning is a tool that hasn't quite taken off like other means of virtual learning, meaning it's often overlooked by the L&D community. Due to the pandemic, organisations were forced to adjust to online learning, but the process was demanded at a quick rate, which meant more specific attributes weren't carefully optimised for professional use.
Donald H Taylor is Chair of the Learning Technologies Conference and creator of the Global Sentiment Survey. This survey requires a selection of 3 out of 16 topics for which ones the user thinks will be 'hot' in L&D that year. The survey has run since 2014, with microlearning reaching its peak position in 2017 at number 3, then dropping to 5 in 2019, 6 in 2020 and finally 7 in both 2021 and this year. Despite its highest position achieved in 2017, it was 2016 when the L&D community talked about microlearning a lot – including Donald himself.
In February 2017, Donald claimed that '…micro learning is valuable, and works, but it's a lot more than just chopping content into bits.' Microlearning has a habit of cutting out important information to accommodate to its bite-sized design, which is one of its downsides. Microlearning, as a tool, is therefore limited by word count, size and other means of restriction. The goal of learning is to further one's skills and development, but this becomes less effective when there is less content. Less content means less information, which ultimately means less learning.
Microlearning: what does the future hold?
The future of microlearning is uncertain. With the Covid-19 pandemic implementing vast digitalisation across the L&D world, it might seem a necessity. On the other hand, with the world working towards post-pandemic freedom, many learners want to relish in the more social, collaborative approaches to L&D. The success of platforms such as Duolingo indicate that learners do want it, but perhaps microlearning is better designed for voluntary learning such as learning a language. Microlearning is yet to prove itself with big information, and taking on training courses for big organisations will be the next step in seeing its true value.