Monday 15 May 2023
Learning Technologies 2023 Conference: A Wrap-Up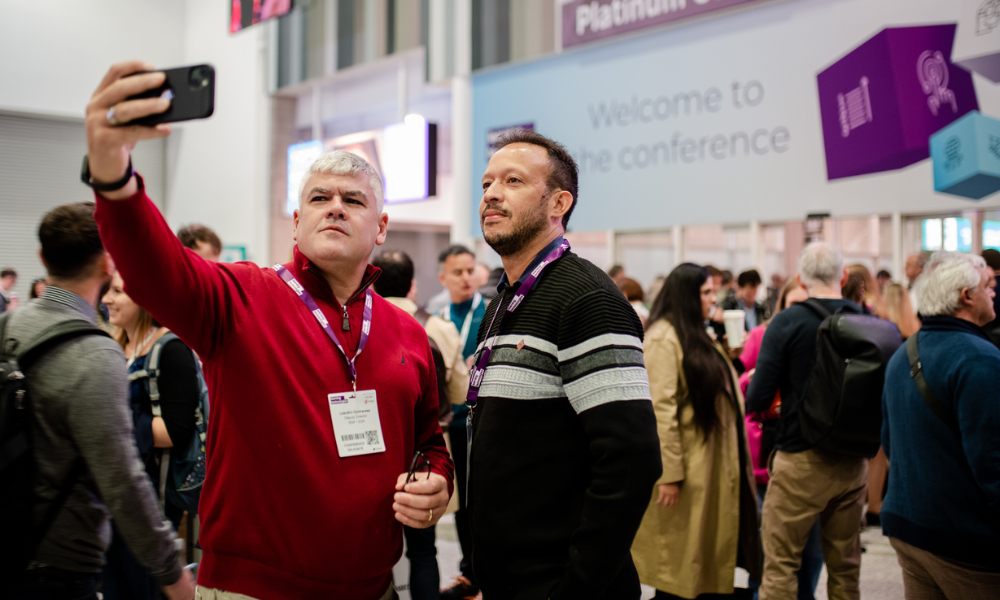 On 3-4 May this year, Europe's leading workplace learning event brought 10,000 people from the L&D community together at ExCeL London for an enriching and inspiring experience. Following a successful edition in 2022, the Learning Technologies Conference returned with over 1,000 conference delegates, 90 industry-leading speakers and 30 conference sessions worth of content.
Learning Technologies gives a warm thanks to all the learners, speakers and exhibitors that made this an unforgettable L&D showcase. If you want to re-live the event – or want to know what you missed out on – read our official wrap-up of the Learning Technologies 2023 Conference!
At a glance: the 2023 conference
Change dominated this year's Learning Technologies Conference. The launch of ChatGPT the previous November meant any talk mentioning AI, in the conference or exhibition, was packed. But the sense of change went beyond that. There was a powerful feeling that – although the pandemic was largely behind us – we hadn't quite returned to the way of work pre-Covid.
Some things never change. L&D rightly knows it needs to show the value of learning and the impact of L&D, but new themes now demand our attention, too. Some have been ignored too long, like sustainability and accessibility. Others are the result of demographic shifts, such as the need to support lifelong learning. And one new theme seems everywhere, on the exhibition floor and at the conference: skills.
Both practitioners and vendors have latched on to skills as a powerful way of linking strategic to value, and there is a lot in this. Understood and used correctly, skills enable us to understand where an organisation's current capability, and its readiness for the future. The catch is in that word 'correctly'. There's a lot to understanding skills, and even more to shifting an organisation towards using them well.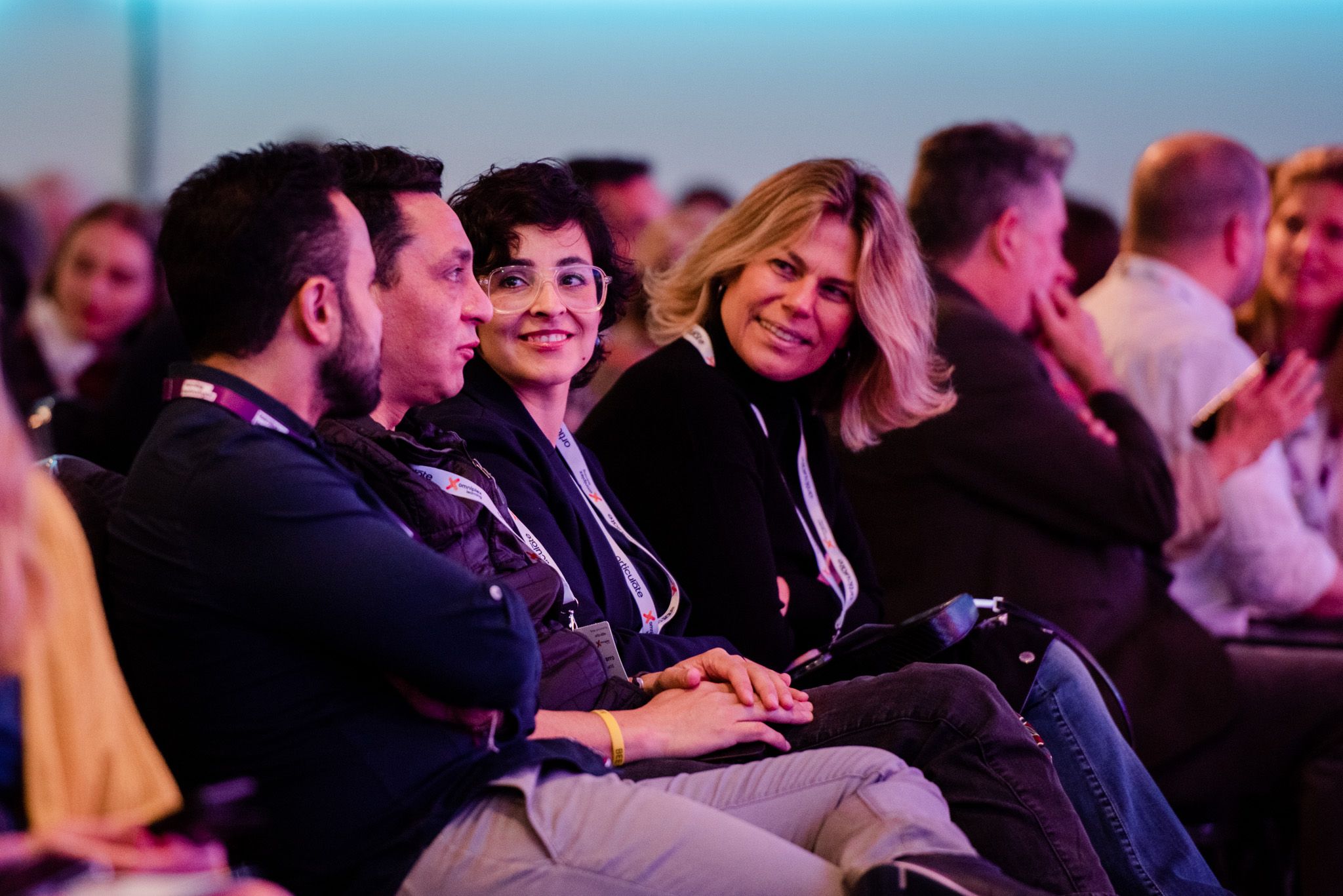 Conference highlights
Donald H Taylor, Chair of the Learning Technologies Conference, set up the day with his introduction to the conference. Donald discussed and debated whether things in L&D are actually changing right now – or if we are endlessly re-running the same old debates. This led perfectly into the day 1 opening address, 'Successful living and learning in a world of technological disruption', which featured key insights into the future of learning, delivered by Njeri Mwagiru and Robin Teigland.
This talk explored the wider context of disruption that is impacting the technology sectors, which is in turn impacting technology in L&D. It addressed the importance of trust in the era of deep fakes and political volatility, and how it is the key component of the psychological safety we know a great learning culture requires. The keynotes expressed the need to '…use the vulnerability and insecurity to share with others and then find ourselves on solid ground…' which resonated with an engaged audience.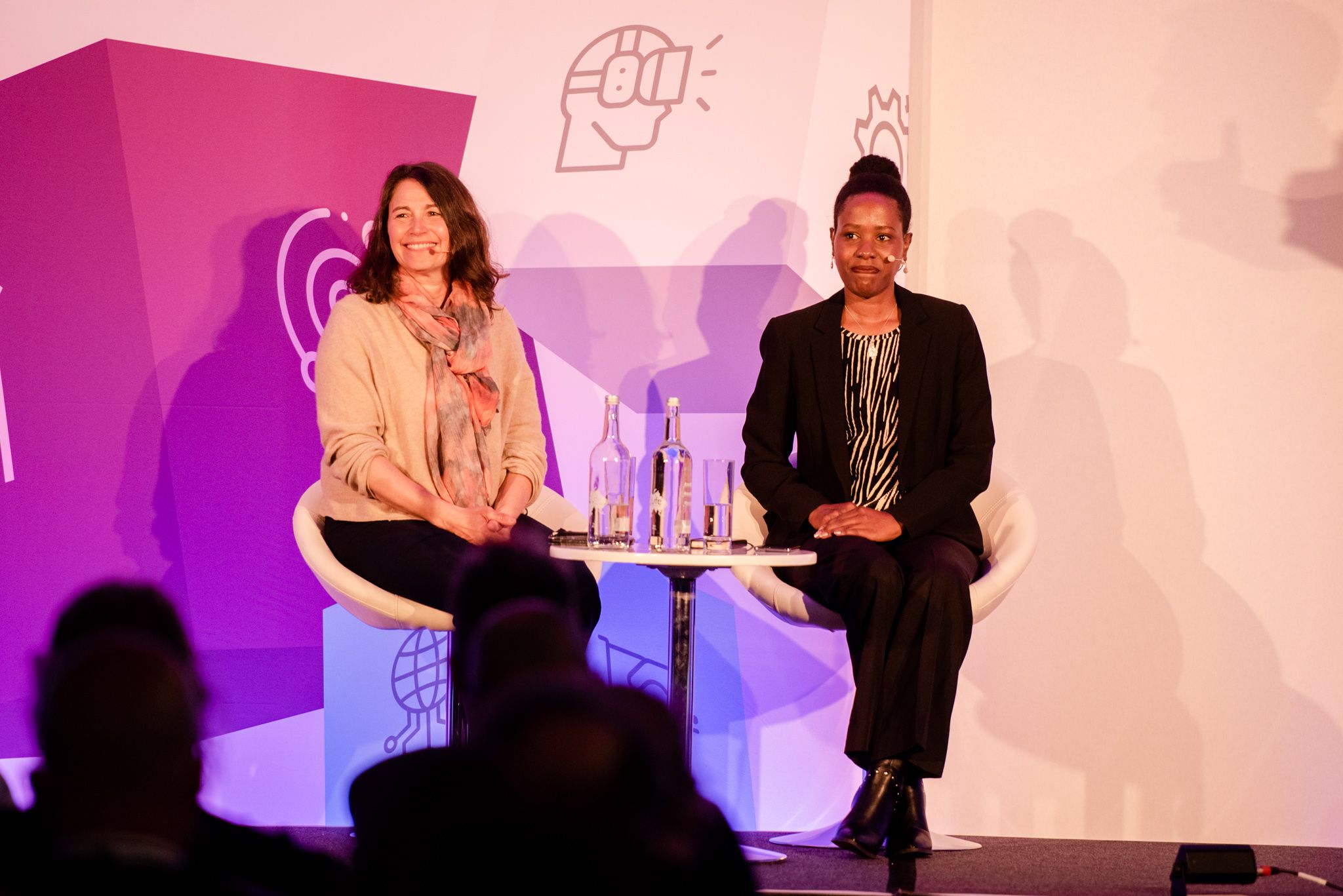 Beau Lotto led the discussion of the day 2 opening address, 'The neuroscience of perception, creativity, bias and learning'. He opened his talk describing how '…our minds crave meaning in what we do, and how working with this helps us learn better.' Beau challenged the perception of the audience, stating that '…those who believe they cannot change don't – those who understand they can try.' His acute insights into the psychology drove his notion that we cannot make good decisions when it comes to L&D strategy – we can only make reasoned decisions.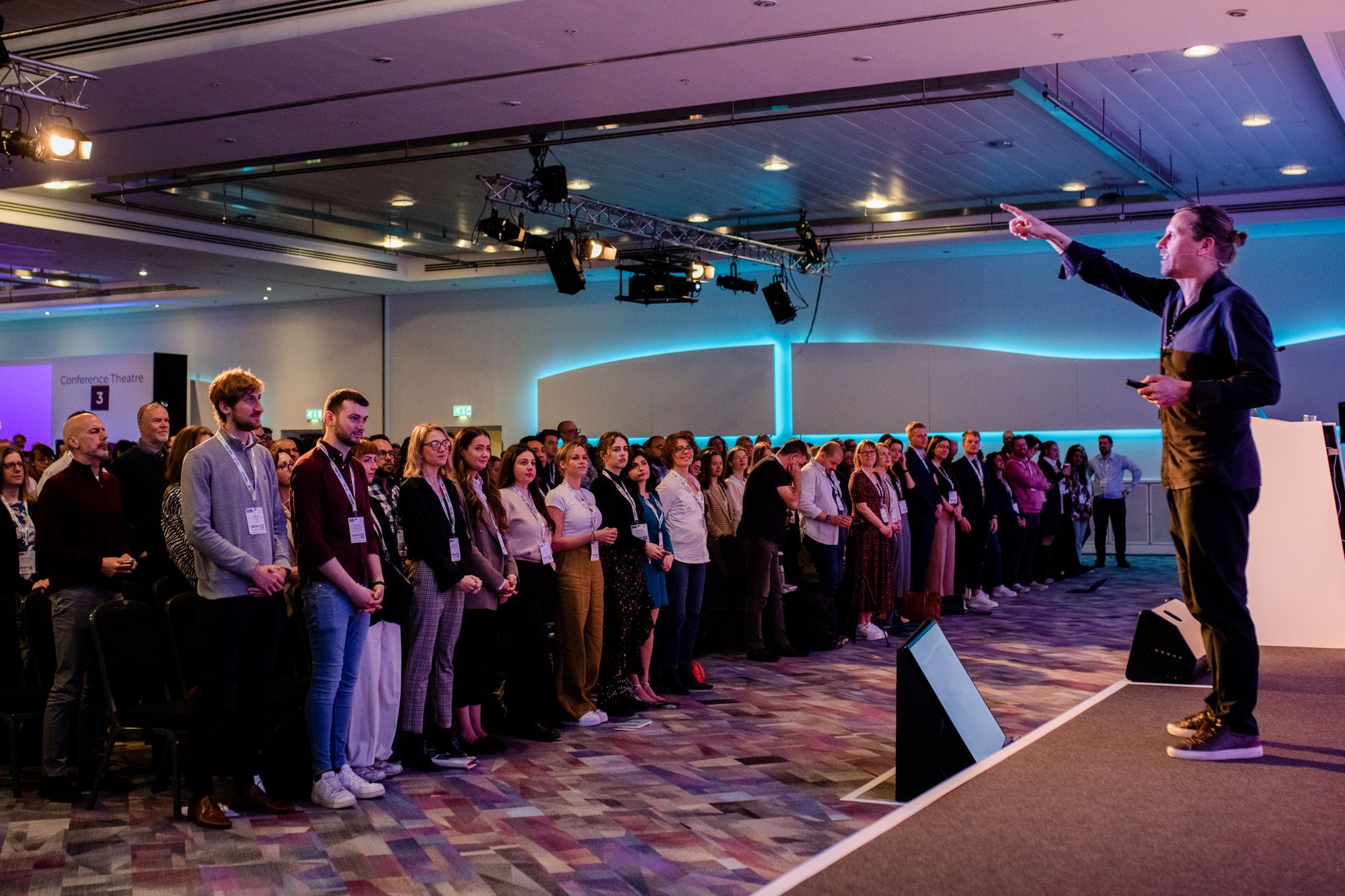 Over 30 conference sessions were delivered by more than 90 leading industry speakers across the two days. They discussed and debated the latest hot topics of L&D, from immersive technologies including AI, to professional development and learning analytics.
Words from conference Chair, Donald H Taylor: 'Last year's Learning Technologies was both exhilarating and exhausting. The joy of meeting again in person after two years of lock down was palpable. This year was more measured. Purpose replaced exhilaration. The air was still filled with voices, but now each conversation focused, one way or another, on a simple question: what is the nature of this change we are undergoing, and how can we best prepare for it?'
What 2023 delegates say
'As a first time experience it was wonderful. The open, welcoming and insightful support from speakers to delegates and experts really shone through.' – Andrew Wallace, Digital Specialist at Judicial Office for Scotland
'The Learning Technologies Conference in London 2023 was an absolutely fantastic event that brought together some of the most innovative and forward-thinking individuals in the field of education technology. The conference featured a diverse range of speakers who shared their expertise on a wide variety of topics, from the latest trends in e-learning to the latest advancements in educational software and hardware.' – Learning Program Owner at Sage
'If you're looking for an event that's energising, informative, social, current, challenging, outward-looking, and fun, then go to the Learning Technologies conference!' – Global eLearning Manager at HARTING
Save the date: Learning Technologies 2024
Learning Technologies 2023 boasted a big success as both an L&D showcase and at the head of workplace learning events this year. The buzz was felt at ExCeL London as well as online – did you know #LT23UK was in the top ten Twitter trends on the first day? Thank you again for your participation and dedication to Europe's leading workplace learning event.
Words from event organiser, Mark Penton: 'We'd like to thank everyone who took part in this year's show, speakers, exhibitors, organisers and everyone who visited, for helping to make Learning Technologies 2023 a world class event. We thoroughly enjoyed having you at the show and look forward to seeing you again on 12 October for the follow-up Autumn Forum.'
The dates for the next edition of Learning Technologies 2024 are here – we invite you to join us on 17-18 April 2024! To get the latest event updates and news, please subscribe to our newsletter to stay in touch, and we look forward to welcoming you next year.