Wednesday 11 January 2023
#LSGwebinar: creating a learning culture and building an artificial coach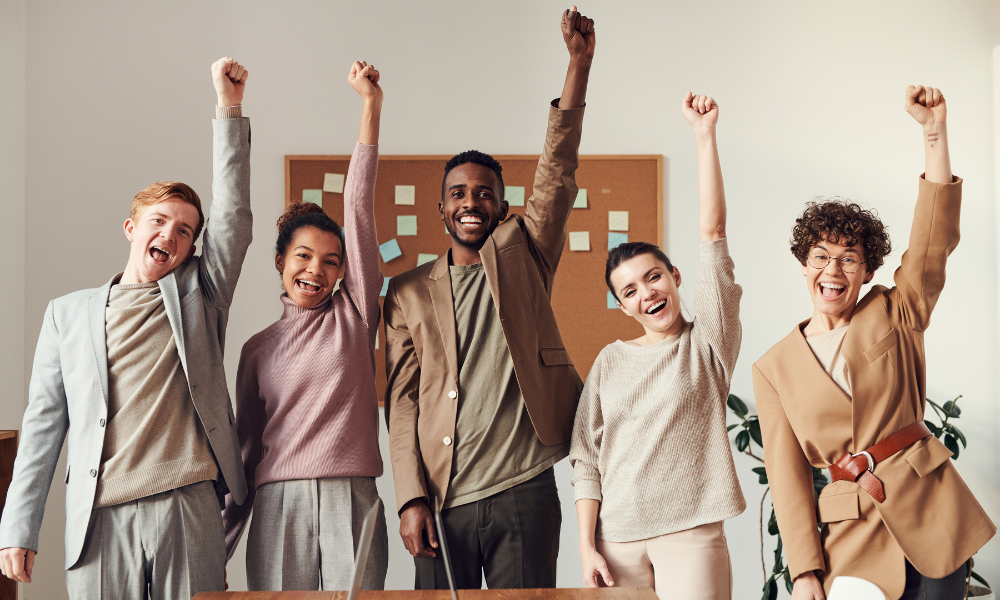 Since Summer 2022, our Digital Series presents everything from L&D case studies to live demos in the Metaverse. Brought to you by renowned speakers in the L&D industry, these webinars are the best way to learn more about the world of workplace and digital learning, as well as integrate into its buzzing community.
On 6 October, Degreed's own Paresh Parmar delved into the secrets behind a successful learning cultures, outlining the 15 crucial elements every one needs. As Principal Architect and Intelligence Solutions expert, Paresh has over 15 years experience in developing products and processes based on customer requirements and trends in the L&D market. On 20 October, Molly Courtice and Ian Hilder from Saffron Interactive presented an Artificial Intelligence L&D coach, which sparked an equally intelligence conversation with the audience. Both Molly and Ian are Performance Consultants at Saffron, with Ian bringing his inner tech-geek with a deep understanding of learning, and Molly utilising her passion to deliver learning projects that delight learners and allow businesses to prosper.
Paresh Parmar: what are the secrets behind a successful L&D culture?
Paresh dived straight into the topic of his session, asking the audience 'How well developed is the learning culture in your organisation?' The audience's responses varied largely. One person noted that their culture was well-developed but not the right one, another commented that their's was just as developed but not evenly distributed, and a few people raised the issue of being a start-up and trying to figuring out what was right.
The session then went into the benefits of a positive learning culture, which Paresh believes are that people perform more skilfully, teams are more agile, and departments adapt more rapidly and businesses grow faster.' Paresh stated then when it comes to company culture, 'Developing people is everyone's job, not just L&D's', to which someone agreed that used the fact that managers are still employees and thus need guidance, as an exmaple. When asked about how to track proof of learning, Paresh said '...don't look at just completions, it gives a fine night view, look at different views, its all about the engagement, this is one of the KPI's we see every day with the organisations we work with.' Paresh also mentioned that it's important to ensure that everyone is included in this, not just L&D teams, as people looking to switch careers are then free to build these skills too.
Molly Courtice and Ian Hilder: will AI be the L&D coach of the future?
Would you be more, equally, or less trusting of an AI digital coach compared to a human coach? This was the question posed to the audience of Saffron Interactive's webinar. Molly and Ian were interested to see the level of skepticism among attendants, with most people saying less or equally trusting, but virtually no one was more trusting. Ian recognised that one of the primary concerns with AI is the cognitive bias, dehumanisation and distrust. The two latter points always paint the picture of a dystopian world, something that a lot of people in the session and in the wider L&D community are concerned about. Molly stripped back the conversation and made everyone think about why we need to coach our people, which helps to understand why an AI might be suitable for the job.
Ian and Molly argued that one of the biggest limitations L&D currently has with human coaches, is that coaching is treated as an add-on at the end of the working day. It isn't the primary focus of one individual, and therefore isn't given the thought and time busy L&D professionals should allow for. This is when the speakers shared a video of their own Artificially Intelligent Development Assistance, or 'AIDA' for short, an AI coach which introduces itself and states that 'Apparently 70% of people who receive regular coaching, report a significant boost in their work performance — that's pretty good going!' This fact was pulled from the official Workplace Learning Report 2021 by LinkedIn Learning, along with Saffron Interactive's own case studies, and all of the statistics shared in this webinar really wowed the audience. By the end, people were feeling more intrigued and less intimidated by the thought of artificial coaches in L&D.