01 Sep 2020
The death of the learning culture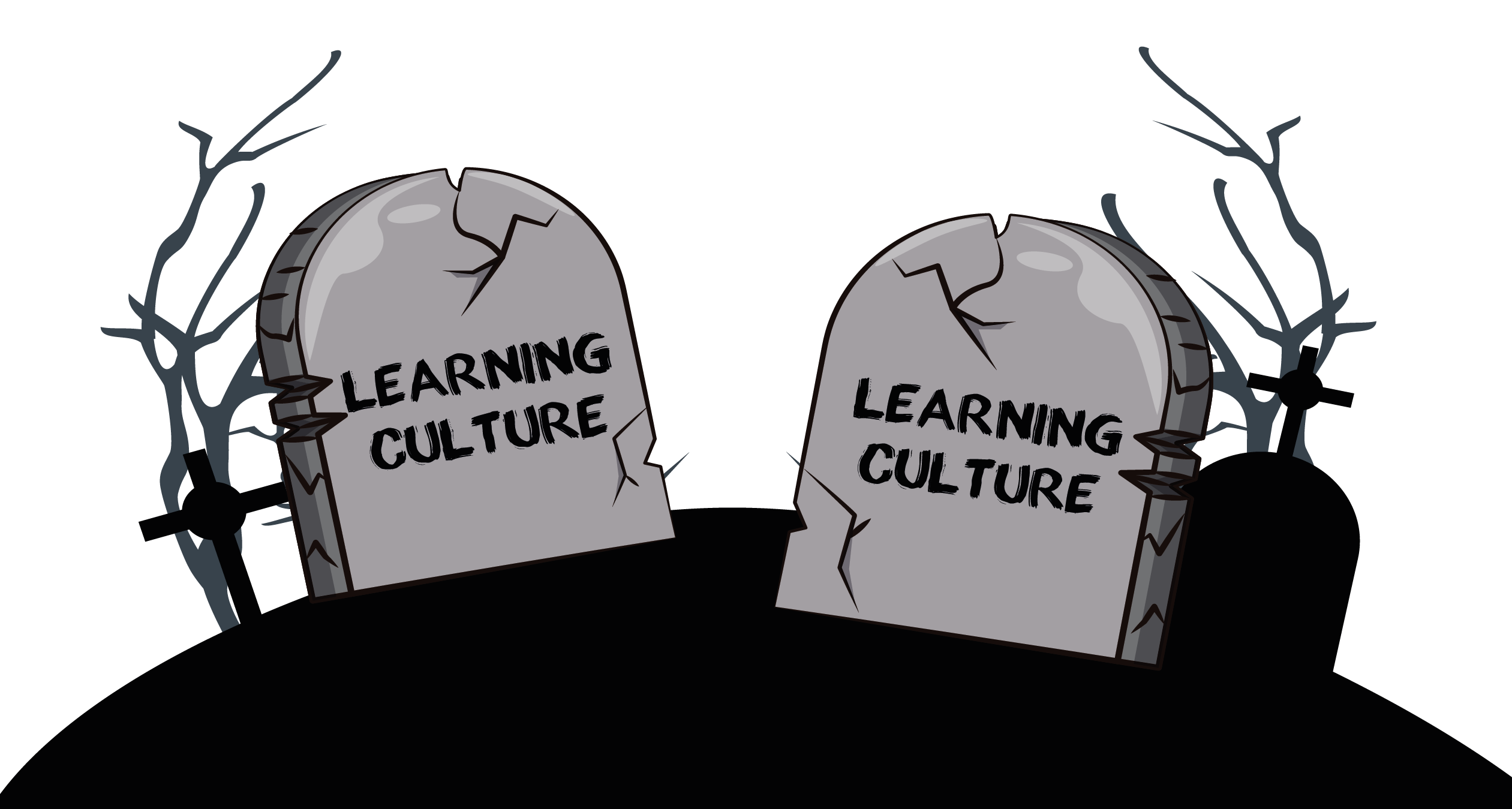 Is it all over for the Learning Culture?
Ok, the title might be a little extreme. Or just clickbait. Anyway, if that's the case, then I hope you'll forgive me. You see, I wanted to get your attention to make you aware of an undeniable and critical change that's happening in the world of organisational development right now.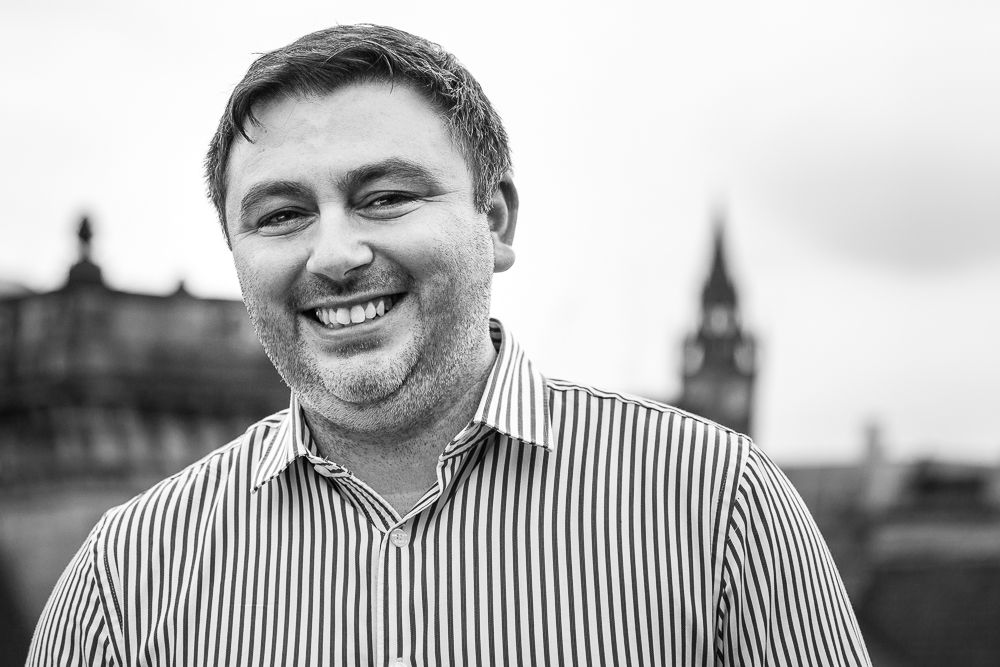 Let me set the scene.
When I was starting out in employment, being told you were 'going on training' was something a bit special. There was a feeling of 'if my employer is giving me training then they're investing in me. They must really value me.' That was quite a motivating thought. It was how I was expected to learn and it was how I expected to learn. But training could be quite pricey and even mean a chunk of time away from work. So, there was an unspoken sense of being fortunate and privileged to receive it.
But the arrival of the internet, mobile phones, social media and video on demand have completely changed the game. The entire world's knowledge is freely available in a variety of formats: podcast, videos, articles. Even if you want your information in hardback then it's no problem. One click and it arrives the next day.
So why did I say the learning culture is dead?
The truth is, I don't believe it is. However, I think we've been focussing our effort in the wrong place. By that I mean, a learning culture is about creating a set of values, processes and practices, which facilitates and encourages learning for the whole organisation… and we've been focussed on giving people more access to training.
Nowadays, access to great learning is all around us. This has big implications for the relevance and role of learning and development departments.
Relevance problem no.1: If I want to learn how to do a pivot table in Excel, I'm going to google it, I'm not waiting three months for a scheduled workshop. Whether L&D realise it or not, they're competing with Google – to stay relevant we need to offer something that Google doesn't.
Relevance problem no. 2: Online training has become increasingly affordable and accessible; the number of learning opportunities is vast. In fact, it can start to be overwhelming. To stay relevant L&D needs to be able to tailor the learning opportunities to the individual's needs.
How do L&D departments stay relevant?
I believe L&D needs to think and act more like marketers. After all, the whole point of marketing is to get attention, deliver a message and influence behaviour. This should resonate with L&D practitioners. Obviously, the difference is that a marketer might be trying to get us to buy something, whereas L&D is trying to get employees to, for example, work safely or inspire others, or to achieve greater self-insight or acquisition of a skill. But essentially the principles are similar.
When it comes to dealing with the learning opportunity overload learners face, L&D departments need to become curators, the enablers of a learning mindset that isn't just about putting people onto courses. Instead it's all about facilitating people's mindsets to be self-aware, to assess the right learning and development opportunities for themselves, and to embrace whatever form they may take.
How is learning and development going to do that? Coaching. Yes, ok, it feels a little predictable that I'm saying the answer is a coaching culture. But I've done some serious homework here. It was what my business partner Jo Wright and I believed 2 years ago, but because very few people were talking about it, we started Coaching Culture magazine to help research the subject and spread the message. During the last two years we have started to hear EVERYONE talking about it.
This is what we are hearing
Learning's happening in a different context now. The old notion of a job for life has gone. People want careers with purpose, jobs that don't put profit over people but instead that recognise wellbeing and sustainability is vital for success. Learning needs to take place within this context, a context of self-awareness and deeper insight into personal values so people can make the right choices in their careers.
Learning is not about having more stuff pushed at you. It's about knowing your strengths and weaknesses, your values and behaviours, what makes you tick. Yes, it's about increasing knowledge but it always starts with a mindset. The desire to learn is deeper than simply acquiring knowledge and skills.
People are realising that true development is about being empowered to think through their own solutions, because when they think for themselves, they change their behaviours. Being told has evolved into being self-directed.
This is how we'll develop our people to be great managers and leaders. This is how we'll attract the right talent and retain it. This is how we'll foster the right cultures that can succeed in this fast-moving world.
Perhaps the title to this article should really have been "The Evolution of the Development Culture" and right now we are entering the era of the coaching culture. You don't have to agree but I implore you to give it some consideration. Then again, maybe you do agree – or you're at least open to the possibility. Maybe you've followed our journey since we launched the magazine, published the framework, hosted the first ever coaching culture conference and now, I'm delighted to say, started offering coaching solutions.
So, if you're interested in creating a coaching culture, subscribe to the magazine for free at www.coachingculture.com.
Adam Kara
CEO
Coaching Culture