Monday 15 May 2023
5 strategies to foster learning in a hybrid workplace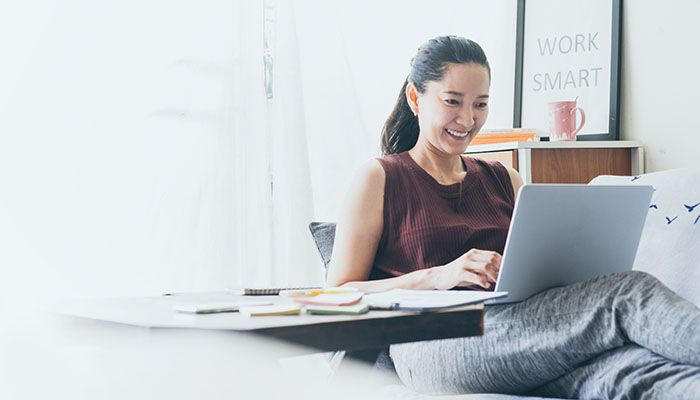 Simply put, an organisation's success depends on its ability to deliver learning to its people. But, as anyone in L&D can tell you, there's nothing simple about delivering learning in a hybrid workplace. (And therein lies the rub.)
Of course, there are the obvious geographical challenges, but hybrid work also introduces another layer of complexity: It offers additional flexibility in terms of schedule. That means off-site employees may keep different hours than those on-site—despite working in the same city. Among other things, this introduces synchronicity issues that many organisations might be facing for the first time.
Like it or not, hybrid (with all its hurdles) is here to stay. L&D professionals will need to develop a new game plan to overcome these challenges so they can foster learning in hybrid workplaces. Here are 5 strategies to get you started:
1. Evaluate and iterate
The pandemic was an era of trial and error. L&D professionals had to innovate and try new things on the fly. Some worked. Others failed. The great thing about this forced experiment is that it produced results. L&D teams now have the benefit of hindsight. They can look back over the past few years and use the data from their experiments to determine a way forward in a hybrid workplace.
2. Be inclusive
While it may seem convenient (and even smart) to group remote employees into one learning cohort and on-site employees into another, don't. This can lead to segregation, isolation, and proximity bias (the tendency for people to favour individuals who are physically closer to them or who work in the same physical location).
Proximity bias is regarded as an increasing challenge for a fifth (19%) of UK businesses. Two-fifths (42%) of leaders are actively investing in ways to prevent it, while a similar number (41%) would consider investments in this space.
Shared learning experiences are an effective way to build a sense of community and belonging, even when people aren't in the same place. It's important to create a culture that values and supports learners regardless of whether they're remote or in-person. Which brings us to our next strategy…
3. Use in-person instructor-led training wisely
In a hybrid world, it's more challenging (and costly) to get people together in-person. Those opportunities are now a precious commodity that should be used wisely. Giving learners large volumes of information to read during in-person sessions is a waste of valuable time. To make the most of it, give learners the material in advance to review on their own. Then, when everyone's together, the time can be used to collaborate, share, and put the material they reviewed into practice.
Chances are some of your remote learners won't be able to attend in-person—especially if your learning cohort contains a mix of remote and on-site employees (which it should). Use digital tools to enable remote learners to participate synchronously. For example, if there's a breakout component, leverage video conferencing tools so remote learners can participate virtually. Doing so also ensures that all employees are treated fairly and equitably, and receive the same learning opportunities regardless of their physical location.
4. Reallocate budget
An increasingly hybrid workforce means a decrease in demand for in-person training. This is a great opportunity for organisations to consider reallocating budget from in-person training to digital tools. Here are just a few reasons why:
Cost-effectiveness: For companies with multiple locations or global operations, leveraging digital learning tools can significantly reduce the costs associated with in-person training (travel, accommodation, venue rental, etc.).
Flexibility: In a hybrid workplace, it's critical for learners to be able to access training materials at their own pace, from anywhere with an internet connection.
Scalability: Digital tools can be scaled easily to accommodate larger audiences, allowing training programmes to be rolled out to more people quickly and without incurring additional costs.
Data-driven insights: The type and amount of data digital training tools capture is of enormous value. This data can be used to uncover insights into learner engagement, progress, and completion rates, and to optimise training programmes and improve learning outcomes.
Interactivity: Compared to traditional in-person training methods, digital tools offer a more interactive and engaging learning experience (which can help to improve learner retention and engagement).
While in-person training still has its place in certain situations, digital learning tools can offer a range of benefits that make them a compelling alternative for L&D teams looking to optimise their budgets and training programmes.
5. Upskill L&D
Everything is changing: The way we work. The technologies we use. How we learn.
Given how quickly all these changes are taking place, skills gaps can develop seemingly overnight, even in L&D. Remember: An organisation's success depends on its ability to effectively train its people. If L&D professionals fall behind, then so too will the business.
As workplaces shift to hybrid and learning becomes more digital, L&D professionals must stay up to date on the latest training methodologies and technologies to ensure they are delivering the most effective training possible. And in today's business environment, that means having a deep understanding of instructional design, content creation, and e-learning platforms. By upskilling and learning new skills, L&D professionals can help their organisations stay ahead of the curve and meet their learners' ever-changing needs.
Want to learn more about what it takes to foster learning in a hybrid workplace? Download the report, Creating and Delivering Highly Engaging Learning for the Hybrid Workforce, for industry insights and additional tips.
Mike Byrne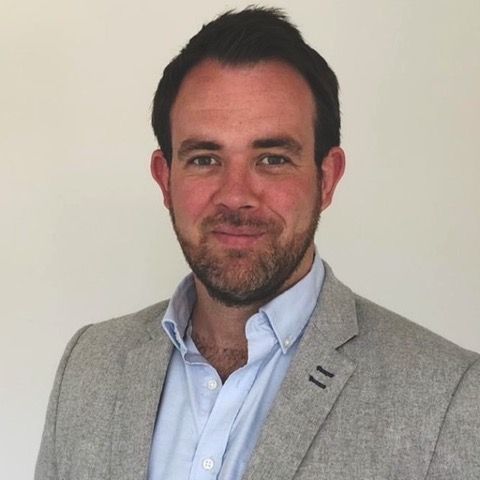 Vice President Sales, EMEA at Docebo