Thursday 12 October 2023
8 Reasons Why Teams is the Ultimate Collaboration Tool
Calling all team players! Whether your team is working remotely or in the same office, having a digital platform that promotes seamless communication and collaboration is key. With its versatile features and various integration capabilities, Microsoft Teams has established itself as the ultimate collaboration tool for teams of all sizes.
First things first: what is Microsoft Teams?
Microsoft Teams is a centralised hub where your team can communicate, collaborate, and access all the tools they need in one place. No more switching between multiple applications or drowning in a sea of emails. Teams provides a unified experience that combines chat, video conferencing, file sharing, and task management, all within a single intuitive interface.
It's like having a virtual office right at your fingertips! With over 280 million active users worldwide, Teams has quickly become the go-to choice for businesses, schools, and organisations around the globe.
The main uses include:
Team meetings and video conferencing
Chat and instant messaging
Secure cloud file sharing
Workforce management
When it comes to collaboration, Microsoft Teams is the real MVP.
Here are 8 reasons why Microsoft Teams should be your go-to platform for boosting team productivity and fostering a culture of collaborative learning.
1. Teamwork Makes the Dream Work
You don't have to suffer through scattered conversations and endless email chains! Microsoft Teams brings people together in a unified space, making collaboration a breeze. You can create different channels for specific projects, departments, or interests, and keep conversations organised and on-topic. No more digging through your inbox to find that important message or critical piece of feedback.
2. Seamless Integration with Office 365
If you're already using Microsoft Office 365 tools like Word, Excel, OneNote, and PowerPoint, you'll love how Teams seamlessly integrates the extensive app library. Edit documents in real-time with your teammates, share files without a hitch, and never worry about version control again. It's the new frontier for real-time collaboration.
3. The Power of SharePoint
With SharePoint integration, you can access, share, and collaborate on important files stored in SharePoint directly within your Teams environment. Your precious documents and presentations are just a click away.
4.Real-Time, All the Time
Real-time collaboration fosters a sense of togetherness, communication, and idea exchange across borders and time zones. With features like threaded conversations, @mentions, and instant messaging, employees can have quick discussions, brainstorms, and feedback loops within the context of their projects (and without the hassle).
5. Next-Level Video Conferencing and Virtual Meetings
In today's hybrid working environment, face-to-face interaction is more important than ever. Teams offers robust video conferencing capabilities that bring your team together, no matter where they are in the world. Schedule and host virtual meetings with audio and video, screen sharing, custom backgrounds, and chat functionalities. Whether it's an office birthday party or a big client presentation, Teams keep everyone connected and engaged.
6. Task Management, Made Simple
Keeping track of tasks and deadlines is crucial for team productivity. Microsoft Teams offers an intuitive system that lets you create, assign, and track tasks right within the platform. From simple to-do lists to complex projects with many moving parts, Teams helps you stay organised and on top of your responsibilities—no sticky notes required!
7. Share Important Files Securely
With Teams, document sharing and collaboration are simplified and streamlined. It allows you to upload files, create shared folders, and collaborate on documents simultaneously. Even better, multiple team members can work on a document in real-time, making edits, leaving comments, and ensuring everyone is on the same page.
8. An Extensive App Library
Microsoft Teams has a vibrant marketplace with a wide range of apps and integrations that can enhance your team's productivity and engagement. From project management tools to CRM software to an employee learning platform, you can customise Teams to fit your organisation's specific needs.
Unleash the Power
Microsoft Teams is much more than just another communication tool. It provides a platform that empowers organisations to collaborate seamlessly, learn continuously, and enhance the overall employee experience.
By providing a centralised hub for communication, file sharing, task management, and video conferencing, Teams eliminates the need for switching between multiple applications and drowning in emails. With its seamless integration with Office 365 and SharePoint, real-time collaboration features, next-level video conferencing capabilities, intuitive task management system, and secure file sharing options, Teams offers a comprehensive and efficient platform for teams to work together seamlessly.
Embracing Teams is not just a smart move; it's a game-changer that empowers teams to achieve their goals and foster a culture of collaborative learning.
So, why wait?
Candace Stephens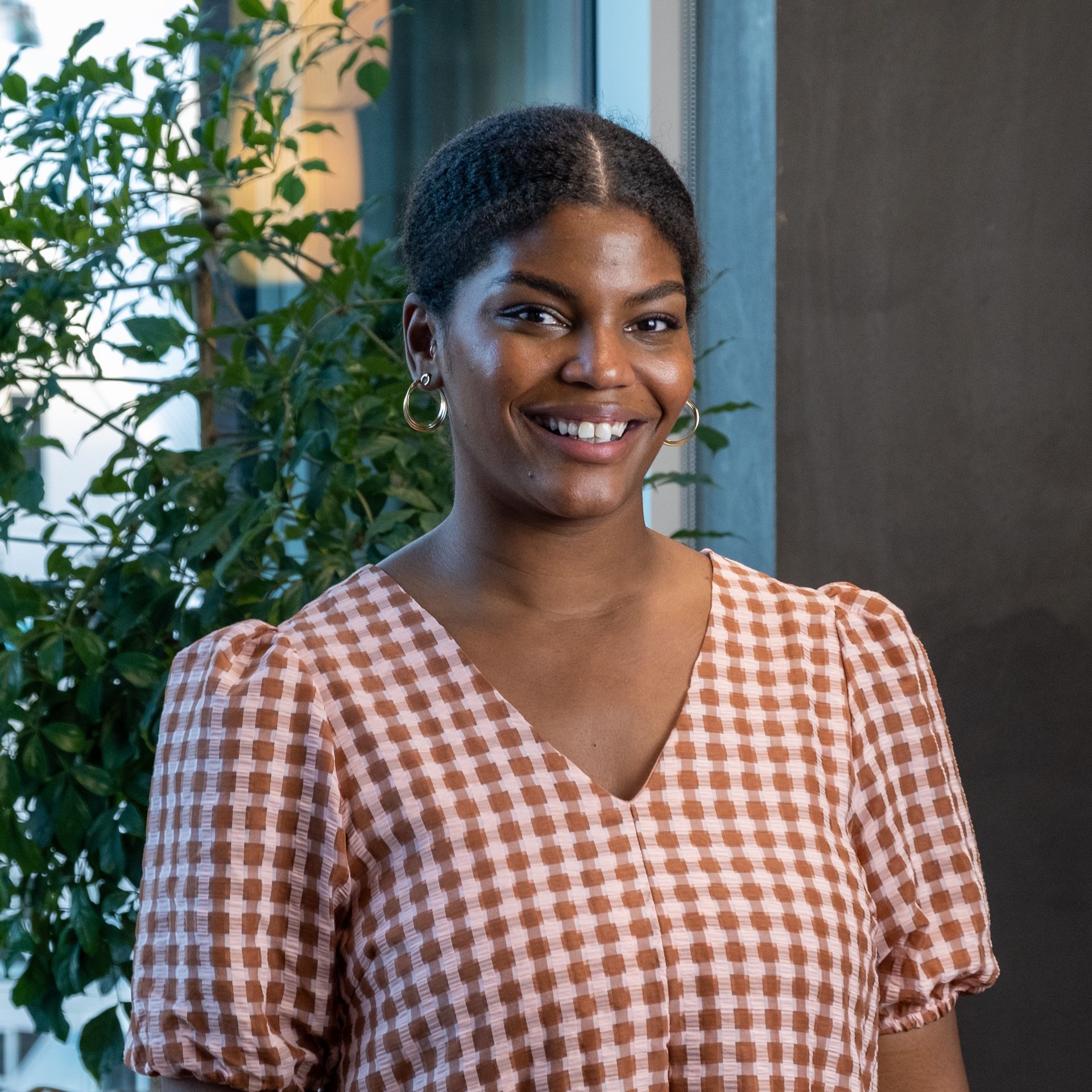 Content and Communication Manager at LMS365