Thursday 13 April 2023
Announcing several new degrees and certificates, generative AI platform features, and Coursera Hiring Solutions to better serve the community worldwide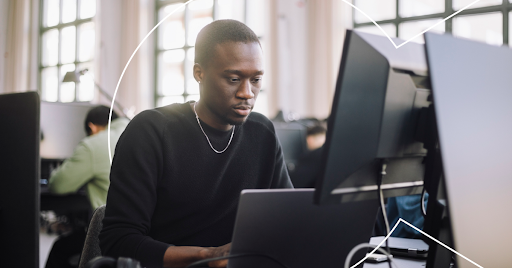 Launching 8 new degrees, 3 Professional Certificates, and a growing catalog of generative AI content:
We're excited to expand our portfolio of job-relevant online degrees with eight new programs in high-demand areas such as computer science, data science, and business administration. Offered by leading universities like Illinois Tech, UC Boulder, Ball State University, and SPJIMR, these additions bring our catalog to over 50 bachelor's and master's degrees available on the platform. Many of these programs will offer accessible pathways -- including performance-based admissions with no prerequisites to serve students with or without the relevant background. With pricing under $20,000, all new degrees offer exceptional affordability and accessibility, especially well-suited for working adults.

To meet the growing demand for AI skills in the workforce, Coursera is increasing its selection of AI-related courses, including a ChatGPT Teach-Out (University of Michigan) and AI for Good Specialization (DeepLearning.AI)

We're also expanding immersive learning on the platform with several VR course experiences for learners. These include Courses from Duke, Peking University, the University of Michigan, and the University of Washington covering a range of skills such as public speaking, leadership, human physiology, mobility, language learning, and training for healthcare practitioners.
Ushering in a new era of personalized and interactive online learning on Coursera
Online learning has evolved from a passive experience of watching videos to active engagement through collaborative projects, quizzes, and assessments. We are excited to announce two ChatGPT-powered tools to make learning more interactive and teaching more effective on Coursera.
COURSERA COACH - Learners will have access to a virtual coach, powered by generative AI, that can answer questions and share personalized feedback. Coach will be able to provide quick video lecture summaries and resources, such as a recommended clip, to help learners better understand a specific concept. Over time Coach will also support learners with career guidance and interview prep. We will start rolling out Coach to our learner population over the coming months.
AI-ASSISTED COURSE BUILDING - Based on a few simple prompts from a human author, the course-building tool will use generative AI to quickly auto-generate course content, such as overall course structure, descriptions, tags, readings, assignments, glossaries, and suggestions of relevant public content already on Coursera that could be included. This tool will be available through a pilot to select educator partners later this year.
We're also deploying machine learning-powered translation at scale to make learning on Coursera more accessible to our learners across the world.