Wednesday 14 June 2023
Connecting the dots with compliance: How you can shift the tick to make it stick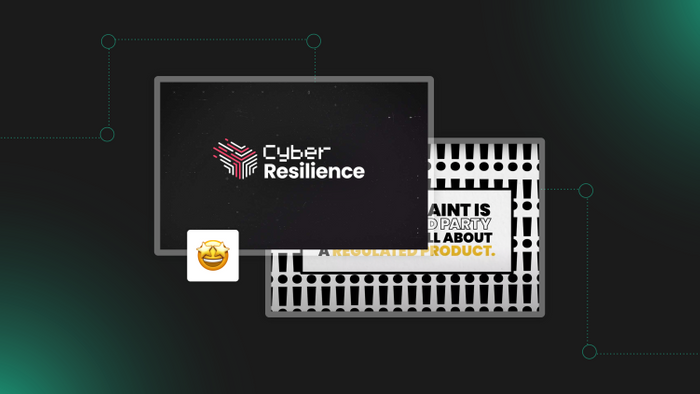 Have you ever woken up one morning and thought "Today's the day for compliance training. Watch out training, here I come!" No? We haven't either. Well, up until now.
This week we launched Compliance Club – the only off-the-shelf compliance solution on the market that's flexible, sector-specific, fully endorsed and actually engaging. Beyond that, tapping into a campaign-driven approach to compliance training provides the opportunity to reinforce your company culture and allows you to feed into your business objectives.
It means compliance will no longer be the elephant in the room people try to ignore, but one they openly talk to each other about. Successful compliance connects the dots organisation-wide.
What's the fuss about?
First things first, let's talk about what compliance training is. Essentially, compliance training is about helping your employees understand how they can adapt their behaviour to comply with laws, regulations, and internal policies that are relevant to their job. This can include things like workplace safety, data privacy, anti-harassment policies, and more.
The part where many companies, learning designers and auditors have fallen short in the past is not aiming to move beyond completion statistics to prove compliance. But we know that as an industry we need to do better in order to encourage real behaviour change in people. So how do we do that?
We're looking for real behaviour change, people
Compliance training is incredibly important. For one thing, it helps to ensure that your workplace is a safe and respectful environment for everyone. It also helps to protect your company from legal liability and financial penalties. And on a more practical level, compliance training can help you to avoid costly mistakes that can impact your bottom line.
So, now that we've established why compliance training is so crucial, let's talk about why it needs to be audience-specific and campaign-driven. Essentially, we're saying that to ensure compliance training sticks, it should be treated like a marketing campaign. The aim is to create a series of messages and activities that are designed to engage specific audiences within your employee base, delivering the right content at the right time, and therefore encouraging them to participate in the training.
Think about it - when you're trying to sell a product or service, you don't just send out one email and call it a day. You create a whole campaign with multiple touchpoints that are designed to capture your audience's attention and keep them engaged. The same principle applies to compliance training. You want to create a series of messages and activities that are designed to keep your employees engaged and motivated to complete the training.
So, what would a compliance campaign look like?
It could involve things like:
Creating fun and engaging videos that explain key concepts in an easy-to-understand way
Using assessments to check your knowledge prior to then taking any additional training
Linking to bitesize microlearning that focuses on actionable results
Providing resources as well as courses to ensure compliance is part of a business wide conversation
Hosting live events (like webinars or Q&A sessions) where employees can ask questions and get more information
The key is to create a sense of excitement and momentum around the training, so that employees feel motivated to participate and learn.
But creating a campaign-driven approach to compliance training isn't enough on its own. You also need to ensure that your compliance training has an impact on your business' bottom line, too. What does that mean? It means compliance should be integrated into your overall strategy to prove outcomes in a more tangible way than focusing solely on completions.
Shifting from the tick to make it stick
We all know that historically compliance has focused on completion rates as the holy grail of success, but do completion rates really have an impact on the behaviour of your employees? It's unlikely. Plus, if you're being made to complete content that is not relevant to your role, and is the same content you've completed annually since you joined the business, you're immediately going to be disengaged.
To combat this you need:
Pre-built assessments
Sector-specific content
Fabulously engaging designs
Flexible, reusable resources
All of these allow you to create an experience focused on behaviour change. It's a good job Compliance Club has all that, and more.
By aligning your compliance training with your company culture and business objectives, you help to create a sense of purpose and relevance around the training. Your employees will understand why it's important to them, and therefore will be more likely to buy into it, and shift their behaviour as a result.
Helen Marshall
Chief Learning Officer, THRIVE