Thursday 22 June 2023
The cost of poor onboarding
Pop quiz: How much is effective onboarding worth? It's a hard question, and it depends on how you define 'value.' But no matter how you crunch the numbers, an effective onboarding process is probably worth a lot more than you think.
Let's break it down.
To start, a new hire's first day or first week determines their first impression. This means a poor onboarding experience can cascade into lower retention rates and diminished company culture. Ouch.
But poor onboarding also means slower skill acquisition. By levelling up your onboarding process, you're effectively expediting a new employee's start date because they hit the ground running and are ready to contribute faster.
Yet according to Gallup, only 12% of employees strongly agree that their organisation does a great job onboarding new employees. And after completing the onboarding process, only 29% of new hires feel fully prepared to excel in their new role.
In addition to under-investing in their onboarding programme, the average organisation vastly underestimates the role employee ramp time plays in business performance.
The truth is, your employee onboarding process is having a massive impact on how well you achieve company goals. And by improving your onboarding process, you can reduce ramp time and unlock significant performance gains.
Ramp time is impacting your new hires—and your bottom line
New employees take time to get up to speed. The amount of time will differ based on the role and the individual. For example, according to research from Bridge Group, it takes about three months for sales team members to onboard and ramp. This is why the standard measure for sales team ramp time is 90 days plus the length of your sales cycle.
Imagine you're hiring an account executive or sales leader and they have a £500k yearly quota. Reducing their ramp time by half would equal over £60k in revenue per salesperson hired. That's a big return on an investment you should be making anyway.
More than performance
The Bridge Group research found that it takes a salesperson about three months to get fully ramped. Meanwhile, Gallup's research estimates an onboarding period of 12 months before a new hire reaches their full performance potential.
What's with the discrepancy?
Both stats can be right. It all comes down to different definitions of 'onboarded,' 'potential,' and 'ramped.'
Is it possible for a salesperson to become a quota-crushing machine in 90 days? Yes. But what about other aspects of employee onboarding, like how they contribute to institutional knowledge sharing, how they fit in with other team members, and how likely they are to churn?
This is where ramp time can be a deceptive metric. Sure, your new sales rep may be excelling in their role after seven or eight months. But do they see a long-term future with your organisation?
Clearly, we need a broader definition of what onboarding really is.
First, there's the raw skills and information a new hire needs to effectively do their job. They need product training, an introduction to the software ecosystem, and an understanding of their responsibilities and workflow.
But then there's a whole other domain of onboarding and learning. There's helping employees build social connections with other members of the team. There's making them feel psychologically safe and valued so they can contribute to a culture of innovation. And critically, there's helping them build an understanding of what the organisation values so that they can envision a future that includes them. These factors don't have the same empirical heft as 'sales ramp-up time' or 'quota attainment,' but they impact factors like job satisfaction and retention. And retention, as we've shown, can have a tremendous impact on the bottom line.
Improve ramp time and retention through stellar onboarding
Here are a few best practices to help:
Start immediately. You never get a second chance to make a first impression, and if a new hire has a poor first day or first week, that can cascade to an overall negative impression that's hard to correct later. Make sure new hires have check-ins with their manager early and often, and ensure you have the right content to set them up for success.

Make learning social and tie it to your brand. There's a reason tools like Gong are so effective for sales training: They let new sellers listen to real calls and interactions, helping them build skills and understanding in a safe way. This also helps them get to know other members of the team. To take it a step further, invest in social learning, which teaches new skills, builds social connection, and empowers your SMEs and best performers to share their expertise with the rest of your organisation.
Management matters! Gallup's research suggests that 70% of the variance in team engagement is attributable to a team's manager. Exceptional managers elevate onboarding beyond a checklist—they reinforce the culture and values, connect new employees to team members, and help identify the best ways for the organisation to harness the new hire's unique skill set. And like all things, great managers are built, not born, so ensure that your managers are well-trained on how to onboard new members of their team.
Don't ignore 'reboarding,' which is the onboarding an existing employee requires when changing teams or roles. Skipping this can be disastrous: There's nothing worse than taking an exceptional performer and then putting them in a new role where they aren't set up to succeed. Not only do you lose their above-average productivity, you risk churning one of your most valuable people. This is why having an 'always-on' learning culture is so important.
Collect data and new hire feedback (and use it to improve). To assess the impact of your onboarding and training programmes, you can measure ramp-up time, product knowledge, performance and productivity, and more. And don't neglect qualitative data either: Ask new team members about their onboarding experience and how they're adjusting to company culture. Tools like Docebo Learning Impact can provide a powerful way to collect and analyse this qualitative data and measure the impact of your learning programmes—including individual steps of your onboarding process.
Onboard, ramp, retain, thrive
Your onboarding programme should be the shining star of your overall L&D plan. After all, onboarding is one of the few processes in your organisation that every single employee interacts with.
Of course, onboarding is as complicated as it is important. That's why using a world-class learning platform is critical. A great learning platform can help with the content new hires need. It can connect them to their team and help empower the experts in your organisation. And it can integrate into the flow of work and the systems you already use. But the real magic is this:
A great learning platform can give you the data you need to make sense of all this complexity. It can show you which courses have the biggest impact on ramp time and retention. It can show you the users and learners who produce the most useful content. And it can deliver personalised learning to every user, so they get a tailored learning experience built just for them—starting from their very first day.
When you invest in onboarding, you cut ramp time, improve retention, and grow your people and business. (And who doesn't want that?!)
******

'Want to level up your onboarding programme? Download Onboarding: How to improve the performance and engagement of your most important asset. Includes practical tips, the latest stats and innovations to turn your new hires into advocates.
Mike Byrne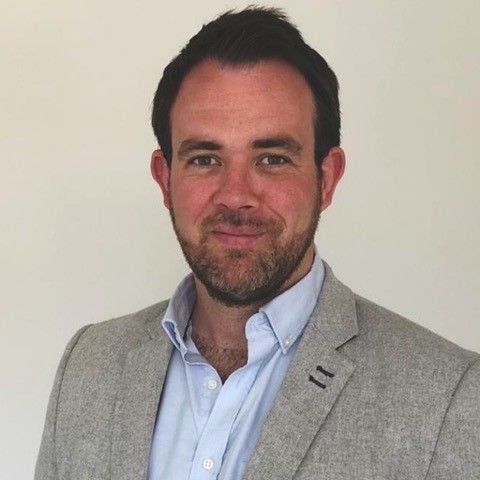 Vice President Sales, EMEA,
Docebo