Monday 15 May 2023
Create Impactful Blended Learning in the New Era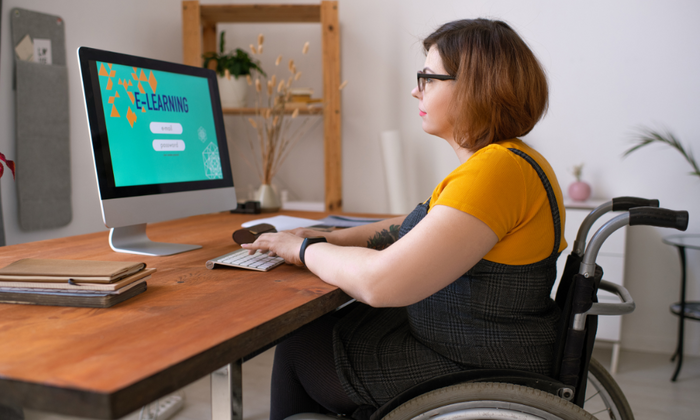 As the post-pandemic world is taking on a new form and shape, there is a great emphasis on newer approaches to training and learning. The idea is to deliver great learning experiences to employees spread across, that is the ones working remotely, or from home, or from anywhere.
This is the hybrid era, where employees are working from office premises, remotely, or even from spaces of their choice. Therefore, organisations need to have a clear strategy about how to design and deliver training or learning programmes. What may work for one group, may not work for others.
Hence there is a great emphasis on creating blended learning journeys. But the question is why? Because blended learning:
Aides the connected-anywhere lifestyle of today.
Supports learner centricity heavily which is the need of the hour.
Focuses on accessibility.
Provides multiple avenues to improve learning and performance.
Considering the hybrid multi-tasking, we are all forced to adapt to new ways of learning,
The challenge is how can we engage learners to upskill, reskill and continue to excel.
We must understand that training for hybrid delivery requires newer approaches and skills.
Technology needs to work effectively for people in offices or remote locations. Many people are averse to using webcams when they work from home, creating newer challenges to connect and engage learners.
While the classroom-only training will continue, there will be a surge in digital learning adoption. More organisations will adopt digital learning as part of their training lifecycles. It will be a combination of digital and instructor-led training which will hold sway.
Blend of Learning Strategies
Digital learning should not be just eLearning or microlearning alone. In tune with the times, it should be a variety of strategies supported by the right technologies. These include, but are not limited to eLearning/microlearning/catalogue by combining gamification, micro sims, videos, VR and AR.
The strategy comprises the creation of learning journeys involving preparatory sessions, Instructor-led, eLearning, periodic assessments, web content and reinforcement of key concepts through microlearning nuggets. The resource should be supported by:
Just-in-time or at the moment of need support via learning interventions
Gamification or games in the journeys
Social learning driven via learning platforms.
Continuous learning
Through all that has changed in learning, with 'Blended Learning Technology' coming in, we are now able to address learners'.
Information choices and preferences
Skills and competencies
Technology availability
Job-specific outcome
Microlearning or Bite-sized Learning
In the blended learning journeys, there will be greater usage of microlearning modules.
You may ask, 'Why so?'. Here are some reasons:
Bite-sized to start with, so it's easy to learn (so both the trainers and learners love it).
Easy to create, quick to upload, and implement/ administer.
Easy to track progress.
Gives quick data and insights on learner behaviour.
Budget-friendly.
There are varied microlearning interventions that can supplement your main training programme and help learners apply the learning on the job. These could be but not limited to:
Nuggets: Bite-sized interventions addressing just 1 learning objective. There can be multiple learning nuggets for a competency. There can be 3-5 learning nuggets to attain a certain level of mastery for a user role.
Activities: Trigger activities such as going through a PDF and answering a question, researching a topic, and submitting a note on a specific topic. Crossword puzzles or similar can also be added to the mix.
Videos: Videos built either using infographics, motion graphics, or with whiteboard animation.
Questions: 2 to 3 questions per learning nugget. Also, standalone quizzes to support learning.
Game-based activities: 1 game-based activity per competency per level (so to attain a level, 1 game-based activity can be designed)
Gamification
Gamification can be blended with various modes such as:
Classroom sessions as puzzles or games as activities.
As a blend with an eLearning programme.
Combined with microlearning.
Microlearning and gamification in a nutshell can be used to help learners apply concepts or test their knowledge of a topic quickly. When gamification is used in microlearning, it produces great results:
Improves retention of concepts learnt.
Provides a means to build just-in-time learning aids.
Acts as a positive reinforcement.
Provides extra information over and above the main learning content.
Provides tips on how to do a better job.
Continuous Learning as a Strategy
Another aspect of the 'Blended Learning Journey' is the use of the 'Continuous Learning Model'. Here, we are administering small doses of learning bites or games, or helpful resources every now and then.
The idea is to help learners to remember the key aspects of their learning. A short PDF or a game for example, or even a quiz, will help people recall key information. For seamless delivery, it is vital to understand how learners consume information and drive the curated content in the easiest form. You can accomplish this by:
Aligning with your existing learning ecosystem such as your LMS, LXP, or any other system.
Adopting a system/new age learning platform like KREDO to drive a continuous learning journey.
The content needs to be designed for mobile-first delivery to make learning accessible anywhere, anytime.
Blended Learning Has Surpassed Other Delivery Methods
Flexibility: Learn and upgrade at will.
Inside-out: Learn beginning with a classroom to a virtual mode.
Interactive: Learn through experience and interactivity.
Mastery: Learning assets that drive excellence.
Outside-in: Learn to begin with a virtual session to a classroom mode.
Personalised Learning: Learn based on where you need more attention.
Supplemental: Learning assets can be considered an add-on.
To conclude, 'Blended Learning Strategies' is the best approach. With the appropriate content and the involvement of stakeholders, you will ensure your employees stay abreast of the latest products and services.
Our learning and visual architects constantly innovate, reinvent and leverage our powerful learning platform, KREDO, to create efficiencies across the training life cycle and deliver exceptional learning experiences.
The use of such tools and platforms to create, deliver, manage and evaluate skills and knowledge, will drive continuous on-the-go and point-of-need learning. These interventions should result in more cheerful faces, anywhere, anytime!
Suresh Kumar DN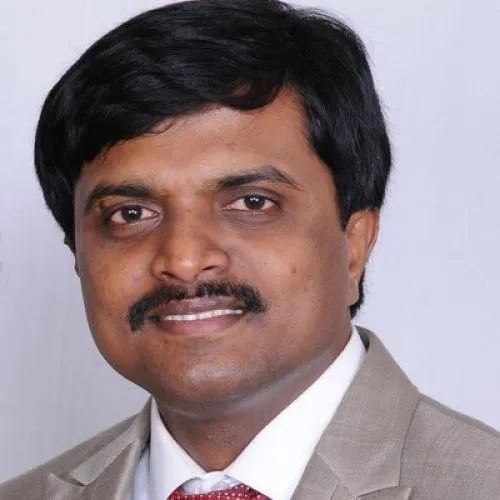 CEO at Tesseract Learning