Wednesday 4 May 2022
The eLN announces new identity and rebrands as The Learning Network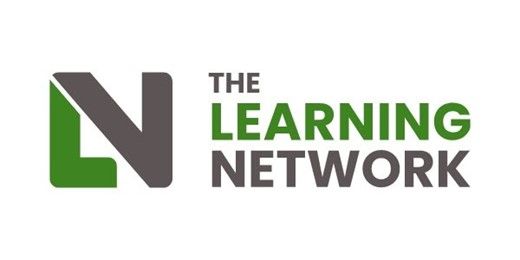 The eLearning Network (eLN) has announced a rebrand to better serve its community and the Learning and Development industry.
With L&D evolving more rapidly than ever before, the remit of today's Learning professional has broadened to include specialist areas of expertise such as marketing, events and communications. Equally, eLearning and it's place as a learning solution has also evolved.
To reflect this diversity and respond to current L&D trends outlined in The Network's longitudinal research study, the Community Interest Company has rebranded as "The Learning Network" (LN).
Gemma Wells, Chair of LN, said:
"The Network has come a long way! Formed originally as The Association for Computer Based Training (TACT) in 1987, we transformed into The eLearning Network to reflect the L&D profession at that time. Our influence has grown since then, as has our strength as an organisation and the breadth of services we provide to the community we support."
The fresh identity has been created to satisfy all the existing expectations of what the Network's original mark stood for, while also moving the brand forward to acknowledge the diversity, growth and future of the learning industry.
Paul Service, Vice-Chair of LN, said:
"There's always a need to continue delivering the high value our members expect year on year. As a Board, we recognised the demand for change – we realised we had to evolve beyond 'just elearning'. Our Board of Directors represent a more diverse skillset and network and throughout 2021 we were offering events, webinars and networking opportunities beyond elearning – the rebrand was necessary."
The Learning Network provides members with opportunities to create connections, raise their personal brands and build their professional network. Opportunities include access to a mentoring scheme and regular events and interactive webinars to keep members connected to their community and access to industry experts who specialise in a range of topics.
Gemma added:
"A big benefit of being part of the Learning Network is the generosity of spirit among the community with members helping each other to learn and grow; I love being a part of that. The Board and I are excited to exhibit at Learning Technologies this week, with the new branding on display, and see our members and Industry Partners at what looks to be a great event."
The Learning Network unveils the new branding at the Learning Technologies Exhibition on stand G75. Board members will be in attendance over the two days.
###
The Learning Network (LN) is a membership organisation for learning and development professionals: https://thelearning-network.org/. It's the number one source for guidance on best practice and future trends across learning and development at work, with hundreds of members in the UK and beyond. Members have access to our mentoring scheme, can attend exclusive events and workshops and tap into our online and offline community of L&D professionals. Membership costs £29 per annum and provides a range of benefits to better support your personal and professional growth.