05 Apr 2022
How to build employee experiences that support learning and development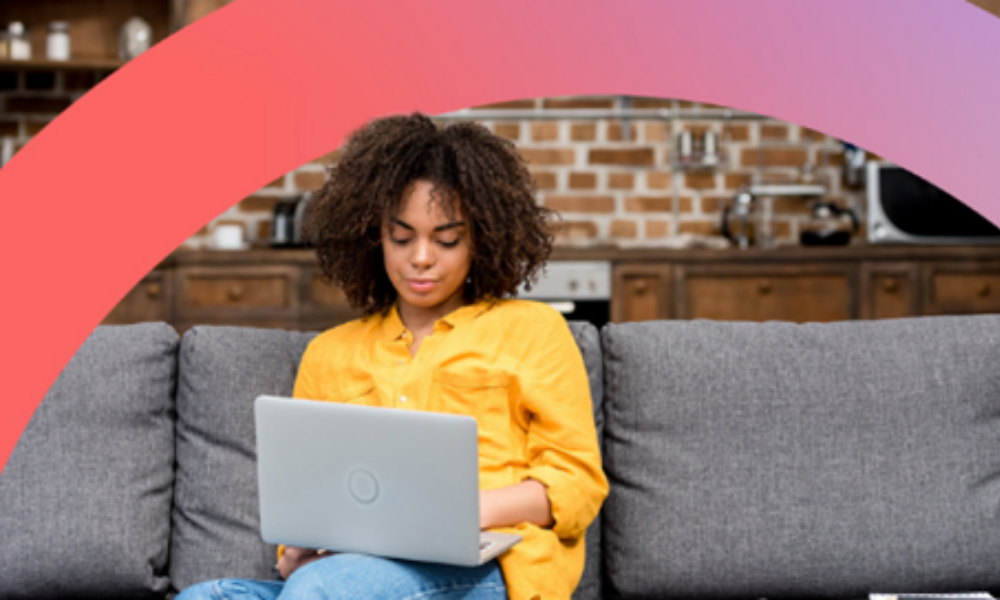 Great employee experiences are designed, they don't just happen by chance. L&D is a touchpoint that is ever-present throughout the employee journey. This means it's vitally important that organisations build experiences that support effective learning, development and growth for their people at all stages in their career.
But how can this be achieved now, when the landscape of work has been changed almost beyond recognition? In this article, we will explore ways in which forward-thinking businesses can embrace technology to build effective experiences that prioritise learning and development regardless of when, how and where individuals work.
The changing face of L&D
When face-to-face training became pretty much impossible, almost overnight, in 2020, organisations needed to pivot fast. Suddenly, virtual channels were the only way to deliver any kind of training or support. What's more, circumstances forced by Covid-19 saw many people's roles expanding or changing, leaving them with little time to dedicate to personal development.
In the first instance, it's probably fair to say that many businesses went into 'crisis mode' for quite some time. Learning and development was left on the backburner as organisations fought to survive in such unprecedented times. However, that's all started to change more recently, as we enter a new world of work that is more hybrid and connected than it's ever been.
Hybrid learning and the employee experience
Hybrid work models are increasing in popularity the world over. Big brands such as Spotify, Ford, Asda, Cisco, Alphabet (Google), and many more have, over the past two years, embraced more flexible working arrangements for employees.
The core challenge presented by hybrid working is: how do you go about designing consistent experiences when people are more distributed than ever? And how do you fold learning and development into this in a way that's engaging and meaningful?
Creating a culture of learning for employees is one of the keys to an exceptional employee experience. According to a 2020 survey by getAbstract, more than half of Millennials and Gen Z indicated that success in their careers depends on frequently updating their skills and knowledge. Whereas, more than a third of Gen X and Baby Boomers said career success depends on continuous learning.
The effects of a strong learning culture reach far beyond employees – it extends to their companies, too.
It is vital then, that learning experiences are designed in such a way that learners can achieve their goals in a human-first, goal-focussed way.
How to design employee experiences that support development
1. Make it personal
One size never fits all. Your employees are human, as such personalisation is crucial. Giving people the choice regarding when, where and how they interact with learning resources, both in live environments and asynchronously can help you to deliver more compelling, effective experiences in a hybrid world.
2. Build for engagement
Employee engagement is a hot topic right now and it's not hard to see why. Highly engaged employees are more motivated, productive, innovative and happier overall. Therefore, it makes sense to design experiences that are relevant and interesting. This extends to learning, too. Effective learning experiences, digital or otherwise, utilise storytelling elements, gamification, interactivity and other engaging elements in order to elicit better future recall and retention of information.
3. Provide context
Context is everything. When employees understand the why, and feel a connection to it, they are better placed to carry out work in line with the shared goals of your business. This extends to learning, too. If an individual understands why they are participating (i.e., to develop a skill, better serve customers, etc) and can apply their learning in a context that is relevant to their work, then they are more likely to retain that knowledge and use it moving forwards.
4. Start with onboarding
Onboarding encompasses the process a new employee goes through when they start. The goal should be to give new hires all of the knowledge, skills, training and behaviours they need to become a productive and efficient member of the team. Learning and development is a key part of onboarding. The Society for Human Resource Management (SHRM) suggests a four-layer framework for an effective learning programme:
Compliance: Helping new employees learn the rules and regulations of the organisation, including the legal and policy framework.
Clarification: Setting expectations, clarifying the employees role, and detailing how their performance will be measured.
Culture: Helping new employees understand both formal and informal cultural norms.
Connections: Informing new staff about the organisation's formal and informal networks that they can utilise to navigate their roles successfully.
Here we can clearly see the link between employee experience and learning. In order for an onboarding process to be successful, employees must absorb a lot of information, both formal and informal, within a framework that is logical, contextual, engaging and enjoyable. No mean feat, but totally achievable within the infrastructure that is well-designed.
5. Communicate frequently
Feedback is a cornerstone of both exceptional learning and employee experiences. In an increasingly hybrid world, staying connected in a meaningful way with colleagues and leadership teams can be a challenge without effective, relevant internal communications.
Staying communicative and engaging with the right audiences at the right time mean individuals receive information that is relevant and meaningful to them. What's more, they also feel connected, kept in the loop and part of the bigger picture.
Recognition and feedback also go a long way in building up the self-confidence and self-esteem of your people. Empowering them with regular feedback, and acknowledging their hard-won achievements, will instil the confidence to go the extra mile in their role and progress in their career.
The power of exceptional employee experiences
Well-designed employee experiences have a big impact on all corners of your organisation. From customer experience to innovation and employee well-being, taking the time to be intentional in the way your organisation designs the employee journey will pay dividends both in the short term and the future.
Nicky Hoyland
CEO & Co-Founder, Huler