Friday 17 March 2023
Identifying 2023's top tech training trends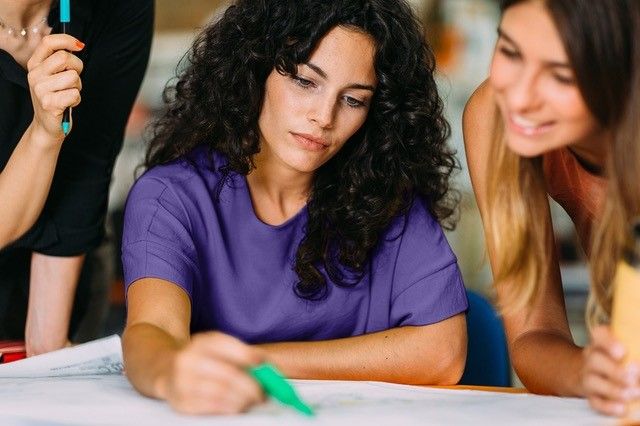 Maintaining business success in the face of continued global uncertainties and rapidly changing technologies requires a fresh approach to staff training.
For many businesses, 2022 was a year of realigning with new realities. After 24 months of pandemic-related restrictions, employers and their staff finally began to get used to hybrid ways of working and an increased rate of digital transformation. However, in 2023, businesses and their employees are having to readjust and reprioritise due to constant ups and downs in the global economy.
It's therefore little wonder that organisations of all sizes are approaching the next 12 months with a renewed commitment to the development of their workforce. It is an essential move if companies want to remain competitive in an increasingly uncertain environment, close the tech skills gap and maintain employee engagement. So, if learning and development are key to success in 2023, then what topics are most people currently pursuing?
A world of rapidly evolving technology
Every quarter, the Udemy Business team analyses and shares training trends based on what employees are learning across our thousands of customers around the world. With access to billions of data points, we can provide a unique perspective on the most in-demand job skills modern employees need to thrive in today's dynamic workforce and how organisations can tie learning to business outcomes.
The latest report, titled the 'Q4 Workplace Learning Skills Index', highlights both the technical and power skills that corporate leaders and employees see as must-haves to accelerate their growth and maintain a competitive edge. The global top 10 surging tech skills in Q4, when compared to Q3 2022, are:
Snowflake SnowPro Core: +1,114% increase in course consumption when compared to Q3
Backup recovery: +560%
ANSYS: +224%
Data Protection: +203%
FinOps: +193%
ESP32: +165%
Salesforce Marketing Cloud: +160%
AWS Security Services: +152%
Fortinet NSE: +149%
Azure Functions: +138%
The report also highlights the most in-demand power skills which are skills related to leadership, productivity, personal development, strategic thinking, listening and communication. We deem these the often intangible capabilities one needs to progress in their careers to more leadership positions. In Q4, the most demanded power skills are as follows:
Behavioral Economics 436% increase in course consumption when compared to Q3
Color Theory 143% (for graphic design and data science visualizations)
Journaling 135%
UX (User Experience) Writing 133%
Business Consulting 123%
Law 118%
Technical Drawing 98%
Social Media Management 80%
Freelancing 79%
Self-Esteem 64%
The report further drills into the most popular courses by industry and by country. In the UK specifically, tech skills topped the chart with Android Jetpack growing by 106%, FortiGate by 87% and Rust (a programming language) by 83%.
Acquiring the skills for success
The skills gap is real and widening so providing your staff with personalised and flexible learning solutions to acquire the most up-to-date abilities is the best way to protect a business in an increasingly competitive world. So how should businesses go about reskilling their employees and what are the benefits of taking a proactive approach to on-the-job training?
Thankfully, the opportunities to learn the latest tech skills are also more readily available than ever. Enhancing employee skills and broadening their knowledge and training can have clear business benefits, and to make upskilling a regular part of employee growth can help create a holistic learning culture. To achieve this, there are three main things to consider:
Embedding company values into core people processes, such as hiring, onboarding and talent management, will create opportunities for increased cultural reinforcement.
It is important to identify topics that will benefit employee growth and increase positive business outcomes. Before sending employees on a training programme, map out the skills you'd like them to learn and how those skills align to the strategy and culture. This ensures growth for both employees and the business.
As an employee begins a new learning experience, it's critical that managers discuss what types of support they need to maximise the benefits. Providing a variety of learning tools can help employees learn and retain new skills.
Recent research suggests that 70% of employees worldwide have recently contemplated a career change. Deploying this three-step approach could prompt these people to instead learn new skills to advance their careers with their current employers.
Retaining staff and business agility
Even before the pandemic, finding the right talent to help keep pace with the speed of innovation was a challenge. The past two years have intensified that need as the pandemic accelerated most companies' digital migration. As a result, many organisations are faced with a major problem – how to retain business agility despite strong headwinds.
The good news is, it can be done. If we look back at the 2009 financial crisis, organisations that continued to prioritise innovation outperformed the market by an average of 30%. The key is to turn enforced change into an opportunity. Learning the skills needed to be agile during times of upheaval helps employees and organisations to come out ahead of the competition. In fact, we saw a 49% annual increase in the amount of time Udemy Business customers spent learning technical skills in 2022, a number we expect to increase this year.
Get the most out of learning
Effective learning is grounded in context and situation. It is therefore essential for organisations to provide a mix of training styles, both online and in-person, to ensure employees have access to the styles of study they need.
Workplace cultures will need to embody this approach if learning and skills development programmes are to deliver the results required to get through today's challenges and build a strong foundation for future success. Investing in modern tech skills is more valuable than ever and those organisations that are committed to doing that will gain a competitive advantage while employees will enhance their value and careers.
Caoimhe Carlos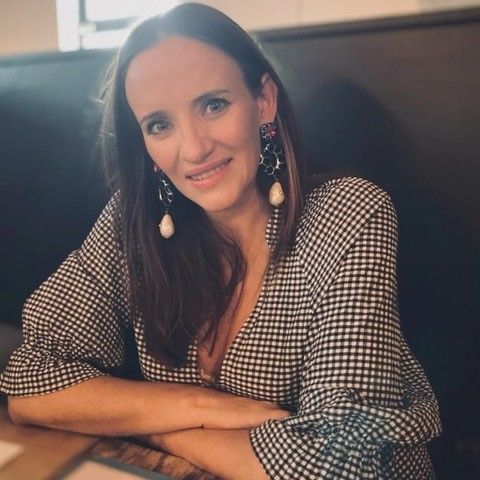 VP, Customer Success in EMEA at Udemy