Monday 17 April 2023
isEazy is the one-stop shop for digital learning made easy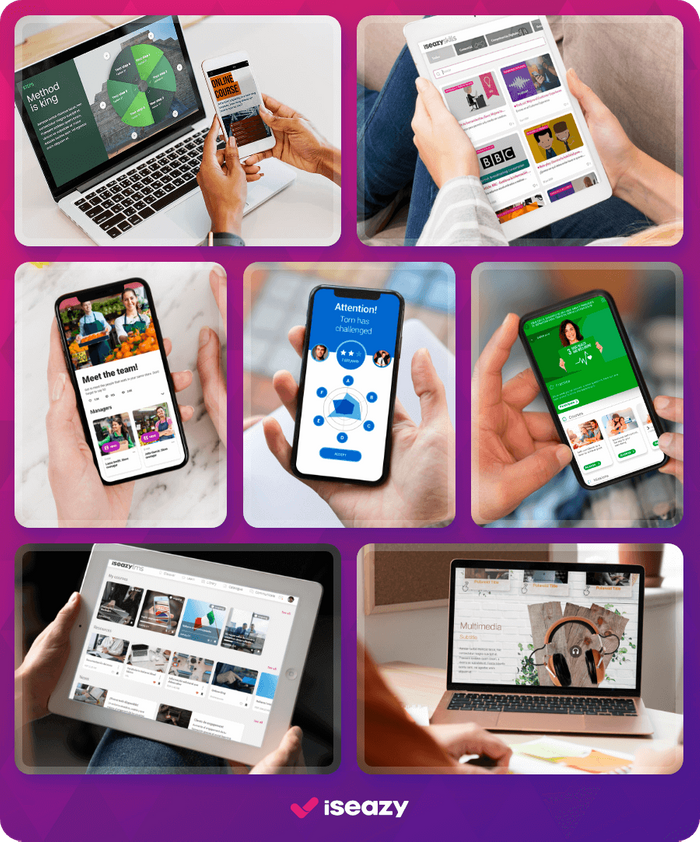 isEazy is the one-stop shop for digital learning made easy
Since it was founded in 2002, isEazy has become a leader in e-learning solutions for developing training, communication, and corporate knowledge processes. The tech firm offers companies an end-to-end e-learning experience, providing organizations with all the necessary tools to tackle any online training project. With over 20 years of experience and over 10 million users, isEazy has successfully completed more than 100,000 projects in 90 countries for more than 1,000 clients thanks to its professional team.
By providing companies with the latest technology in digital learning, isEazy gives organizations the power to fully manage the training of their employees and, in doing so, helps them to face challenges such as talent retention, professional development, and digitization. Through its agile training tools, the firm is committed to streamlining and accelerating the selection of e-learning technology by easing the learning and deployment curve for HR departments.
"At isEazy our aim is to help companies in this new business context, by becoming a single partner to access all the e-learning tools that organizations need. Regardless of their size, market, or location, we provide all companies with the e-learning technology that streamlines and simplifies their online training strategy" explains José Luis de Federico, Founder & CEO of isEazy.
Innovation to be one step forward any e-learning need
Since its launch, the company has been continuously committed to innovation in creating each of its tools, developing software that is easy to implement and manage, with the most advanced functionalities to improve employees' training experience and guarantee their professional progress.
As a result, clients are able to find a specific tool for every need at isEazy: isEazy Author, an authoring tool for creating e-learning courses; isEazy Factory, a digital factory for creating training content; isEazy Skills, a technological solution for developing soft and digital skills; isEazy LMS, a state-of-the-art e-learning platform; isEazy Engage, a training app for frontline workers; isEazy ESG, an app designed to raise awareness, train, and mobilize the company around its sustainable development goals (SDGs).
"We needed to reinvent learning and make a difference in the way companies use e-learning tools. With isEazy we have achieved this. Providing organizations with the most cutting-edge and pioneering technology they need and generating positive impacts not only in their business, but also in the market" adds José Luis.
isEazy to attend Learning Technologies 2023 in London
As an innovative company providing e-learning solutions for top firms worldwide, isEazy is taking part in the next Learning Technologies 2023 on the 3-4 May in London. At the leading e-learning event atendees will have the opportunity to learn about isEazy's latest releases and new functionalities in accessibility and AI automations at Stand M20 in the ExCel Centre.
isEazy will also be hosting a free seminar and demo: "No more excuses! Creating accessible eLearning experiences is now easier than ever" on May 3rd at 13:15 p.m in Theatre 10, and the demo "How to create accessible courses in 15 minutes? No skills or experience needed!" on May 4 at 12:20h in the BLZ 2. Both presentations will focus on creating accessible content with ease and agility.
Social Media
Linkedin https://www.linkedin.com/company/iseazy
Twitter https://twitter.com/isEazy
Youtube https://www.youtube.com/channel/UC271S5yN9OLql7k_e4U6NDQ
Press contact:
Cristina Sánchez: csanchez@iseazy.com
Telf: +34 690 74 72 74